CORONAVIRUS
/
All but northern Taiwan cities to allow on-site dining next week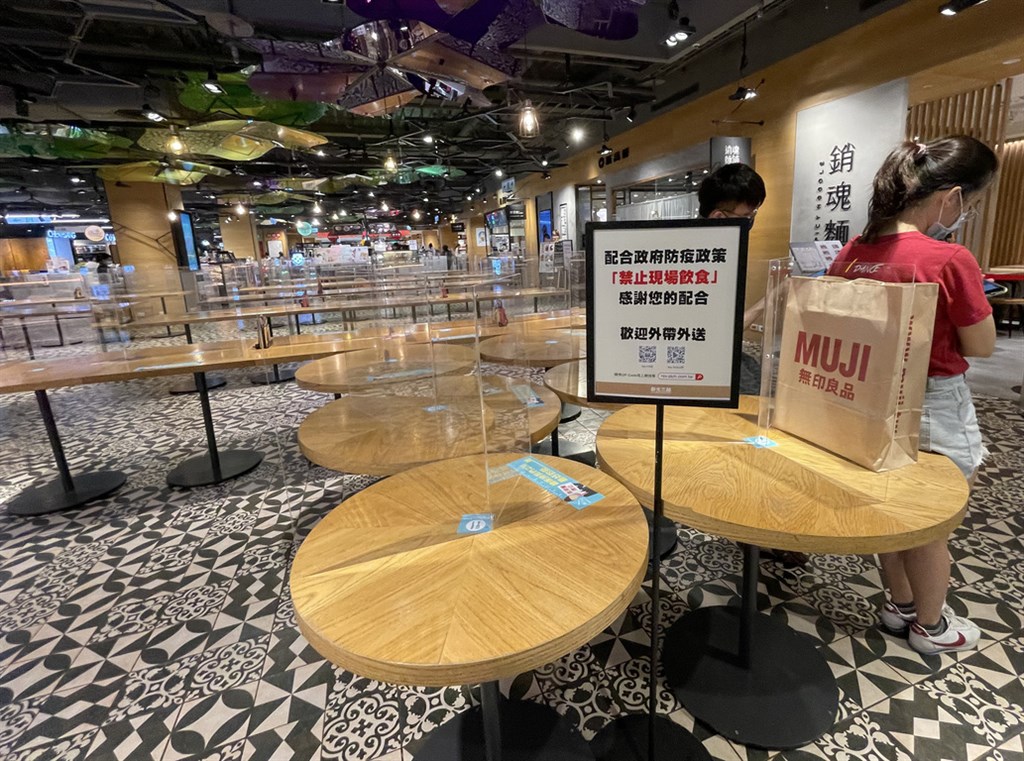 Taipei, July 24 (CNA) Restaurants across Taiwan will resume dine-in services on July 27, with the exception of Taipei and New Taipei cities as well as neighboring Yilan county.
The decision followed the announcement by the Central Epidemic Command Center (CECC) Friday that the current COVID-19 Level 3 alert will be lowered to Level 2 and restrictions be further relaxed next week.
According to CECC guidelines, restaurants can resume dine-in services if they set up plastic shields between tables and ensure customers observe social distancing.
The same regulations apply to night markets, where food tasting activities and eating while walking around remain prohibited, the CECC said.
In addition, customers should wear face masks at all times except when they are eating.
As of Saturday, most cities and county governments across Taiwan and its outlying islands had indicated they would allow on-site dining starting July 27 according to the CECC guidelines, with adjustments made to cater to special circumstances.
For example, Taitung county government, said dine-in services will be permitted only at restaurants, not at night markets.
Meanwhile, Changhua county government, said it will ask restaurants to reinforce disease prevention measures and encourage their employees to get vaccinated against COVID-19 when vaccine shots are available.
On the other hand, Yilan County Magistrate Lin Zi-miao (林姿妙) said Saturday that the county will maintain its ban on dining at both restaurants and night markets until Aug. 3, one week after the Level 2 alert takes effect.
Similarly, both Taipei and New Taipei mayors said Friday that they will retain the ban that has been in place since late May, as there are still undetected infections in both cities.
"Let's wait another week and see," Taipei Mayor Ko Wen-je (柯文哲) said of the policy at a city government pressing briefing.
View All