Twin Otter crashes at Orchid Island Airport, 4 injured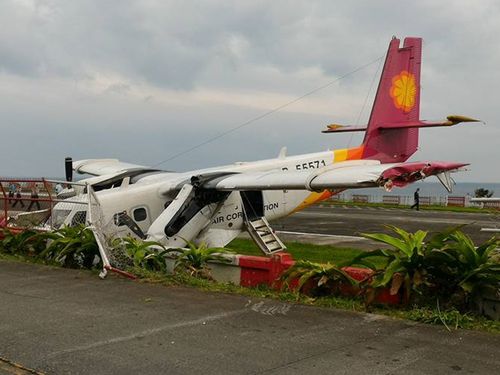 Taipei, April 13 (CNA) A DHC6-400 Twin Otter, a Canadian-built 19-passenger twin turboprop airplane operated by Taiwan's Daily Air crashed while landing at Orchid Island (Lanyu) Airport at about 4:30 p.m. on Thursday.
Three women and one man were treated for minor injuries when the plane went off the runway and hit a fence, local firefighters said.
Two crew members and 17 passengers were on board.
The airplane was flying from Taitung City to Orchid Island.