Japan Diet group to attend ROC National Day celebrations: reports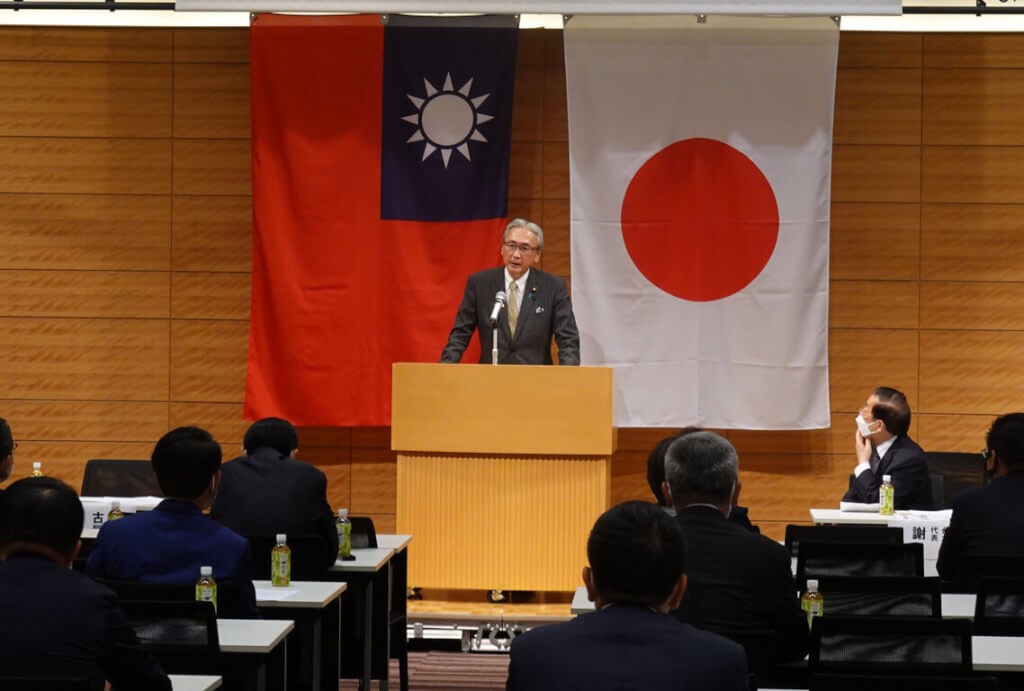 Taipei, Oct. 5 (CNA) A Japanese parliamentary group promoting Taiwan-Japan ties is scheduled to arrive in Taiwan Saturday to attend the upcoming 111th Republic of China (ROC Taiwan) National Day, according to Japanese media reports Wednesday.
A 19-member Japan-ROC Diet Members' Consultative Council delegation, led by its chair Keiji Furuya, will visit Taiwan from Saturday to Monday mainly to attend a series of Double Ten National Day celebrations and meet with President Tsai Ing-wen (蔡英文), Japanese news agencies NHK and JiJi Press reported Wednesday.
The upcoming trip will be the first time a delegation from the Japan-ROC Diet Members' Consultative Council, consisting of more than 260 Japanese lawmakers from different political parties, has attended Double Ten Day celebrations in Taiwan since the COVID-19 pandemic outbreak in late 2019.
Furuya led a smaller scale delegation, also made up of Japan-ROC Diet Members' Consultative Council members to Taiwan in August, during which they met with Tsai and other senior government officials.
During the visit from Aug. 22-24, they also visited the grave of former Republic of China President Lee Teng-hui (李登輝) at Wuzhi Mountain Military Cemetery in New Taipei's Xizhi District to pay their respects.
Lee, the first popularly elected president of the Republic of China, passed away at the age of 97 in July 2020. He was considered to be a pro-Japan politician due to his Japanese education and remains a highly respected figure in Japan.