PHOTO ESSAYS
/
Cosplay's growing appeal among Taiwanese youth, college students
Strolling through a park or walking in Ximen during the weekend, there is a good chance you will see an ingenue sporting a racy outfit from the Japanese anime Lovelive or decked out as a video game character from League of Legends.
Given the proximity of Japan and the influence of its prior fads, it should not surprise anyone that this facet of Japanese pop culture has spread to Taiwanese youth and college students.
Cosplay, a Japanese term derived from the combination of the English words costume and roleplay, refers to dressing up as characters from anime, manga, video games, movies, and even books. The participants, called cosplayers, often put a lot of time and money into their outfits, with some making a living off of their modeling work as full-time professionals.
Japan is well known for its cosplay culture that sprung up in the 1970's from the massive anime following among Japanese college students who had grown up on a steady diet of such animated series and manga. However, this enthusiasm has spread to other countries, particularly East Asia (including Taiwan) and the US, where there are major conventions.
What started as a fringe subculture has worked its way into the mainstream. Every New Year's Eve, McDonald's in Taipei has its crew members dress in cosplay outfits.
To show support for the Taiwanese e-sports clubs Flashwolves and ahq, Taipei Mayor Ko Wen-je (a former doctor) cosplayed as Surgeon Shen from League of Legends. Sometimes cosplay models are enlisted to promote events and products by handing out flyers.
Cosplayers, also called cosers, are usually happy to show off their outfits and form a symbiotic relationship with the photographers that take their pictures at events or arranged photo shoots. At cosplay conventions there will be crowds of photographers trying to take pictures of posing cosers.
Sometimes they will set up photo shoots at parks, MRT stations, or other places that provide appropriate backdrops for the characters they are cosplaying.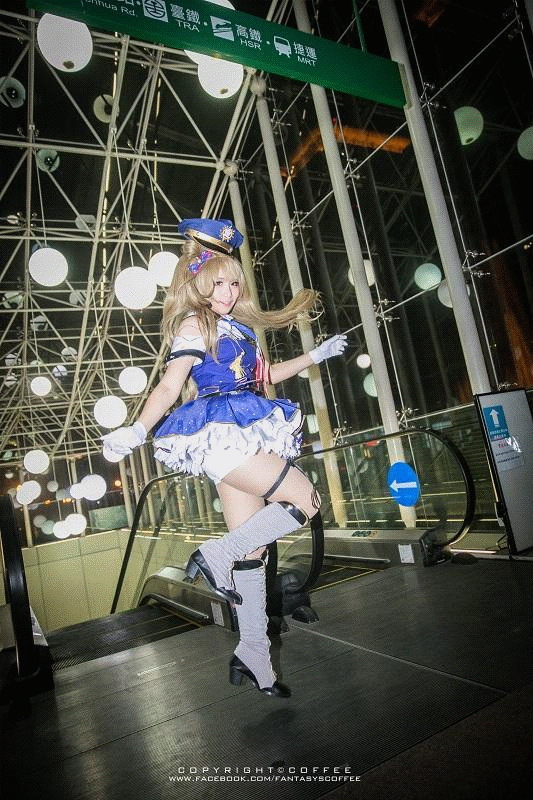 Maple (20) started cosplaying in college where she was introduced to the pastime by a friend. In her case, she considers it her hobby, not a career, but she does go to competitions to try to win prize money.
"I like to create something and to perform. Cosplay can do both of these," said Maple. "I choose characters that touch me. I want to show their story and mind." For her, the prize money is not as important as having fun.
Maple cosplays female characters from Lovelive, but has also cosplayed male characters such as Naruto. She goes to exhibitions or to locations suitable to the character's setting or background to take photos.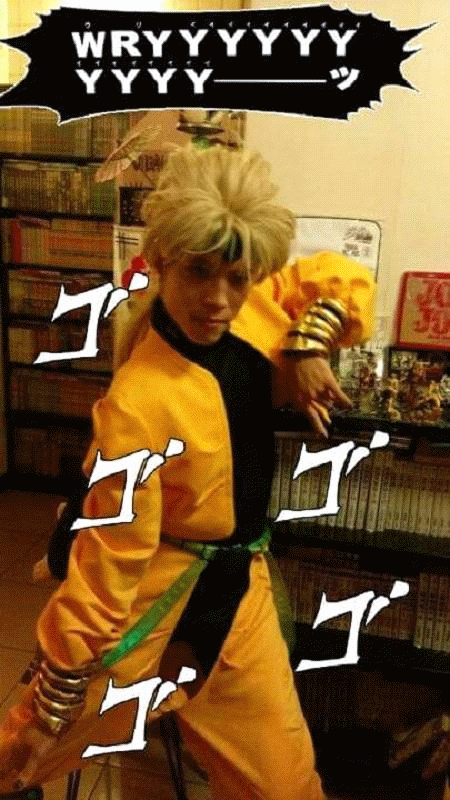 Andy (26) started doing cosplay half a year ago after a friend asked him to be his partner in a competition and has since entered three competitions, garnering a win and a second place finish. They were in a dance class together and his friend thought they would make good partners.
He likes the chance to express himself through cosplay, but also the chance to show off his performance skills. He enjoys the opportunity to act macho and "show off his muscles" as part of his act.
He says that Taiwan needs more people that can do the performance parts, not just the outfits. He prefers to go to cosplay competitions with cash rewards.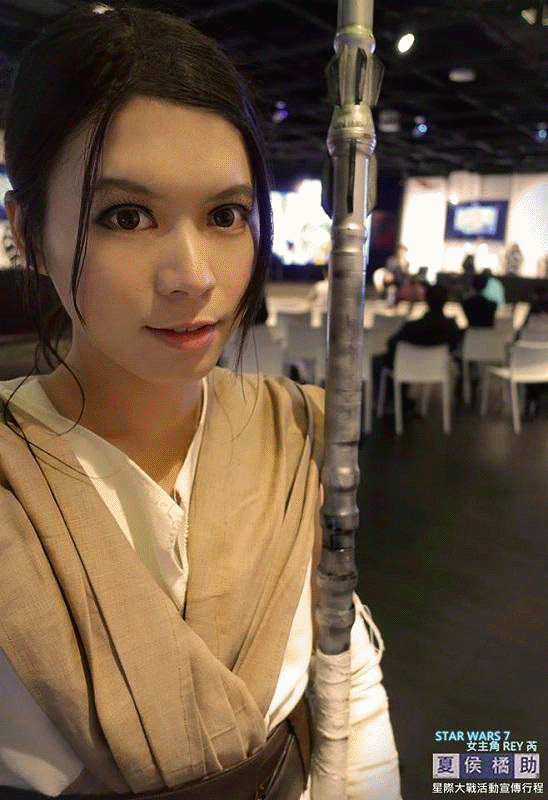 Orange Cos (27) has been into cosplay for a decade. It is a passion of hers and she has even built a business around it by selling cosplay outfits and props that she sells online. She attends cosplay events in Taiwan, Hong Kong, and Japan.
Her interest started during her childhood when her dream was to become the characters from her favorite video games and anime movies. She likes it because, "cosplay can make you more confident by getting to know yourself."
She cosplays a lot of characters, both male and female, from anime and American movies. Her characters have included Naruto, Thor, Captain America, and Rey from the Force Awakens.
While most people become interested in cosplay while they are in high school or college, Peter did not start until he was 40. As a child he fell in love with Star Wars and dreamed about joining its universe. At last year's May 4th Star Wars Day event he decided to make a Han Solo outfit because "cosplay can make my dream come true."
His wife does not really understand his hobby, and he does not talk about it at work, but for him it is an escape from his day-to-day life as an airplane mechanic. As for one's physical appearance, he does not believe a person has to look exactly like their character, "they just have to show their beauty."
Getting into CosplayCosplay events happen near college campuses such as National Taiwan University (which has a manga study club), Taichung Feng Chia University, and National Cheng Kung University. Fancy Frontier (http://www.f-2.com.tw/) and Comic World Taiwan (http://www.comicworld.com.tw/CWT_HP_NEW/index.htm) are resources for people interested in cosplay in Taiwan.
View All