Special honor for iconic director Hou Hsiao-hsien at Golden Horse Awards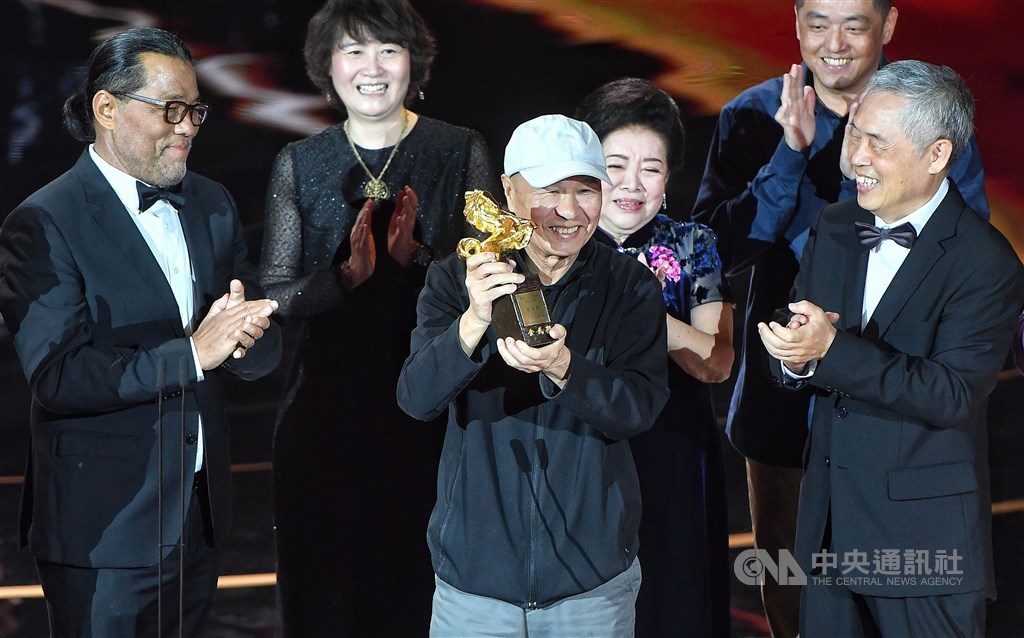 Taipei, Nov. 21 (CNA) Taiwanese director Hou Hsiao-hsien (侯孝賢) accepted the lifetime achievement award at the 57th Golden Horse Awards on Saturday from a group of filmmakers, actors and actresses who have worked with him for over four decades.
"I'm so happy," Hou said, as the audience gave him a standing ovation.
He thanked the people he has worked with over his career, saying that without them, "I couldn't have filmed anything."
"I remember all of the relationships and emotions I've shared with these people and our commitment to filmmaking," Hou said, while observing that "before you can move people, you have to first move yourself."
Before Hou received the award, Japanese director Hirokazu Kore-eda gave a short speech, saying that Hou was the reason why he decided to become a filmmaker.
Hou's films have always encouraged him, Kore-eda said, and "I have always thought of myself as one of his sons."
Even though the Japanese director had to go into quarantine for two weeks in Taiwan to be able to attend the ceremony in person, and he will have to be in quarantine for another two weeks when he gets back to Japan, Kore-eda said "it was worth it."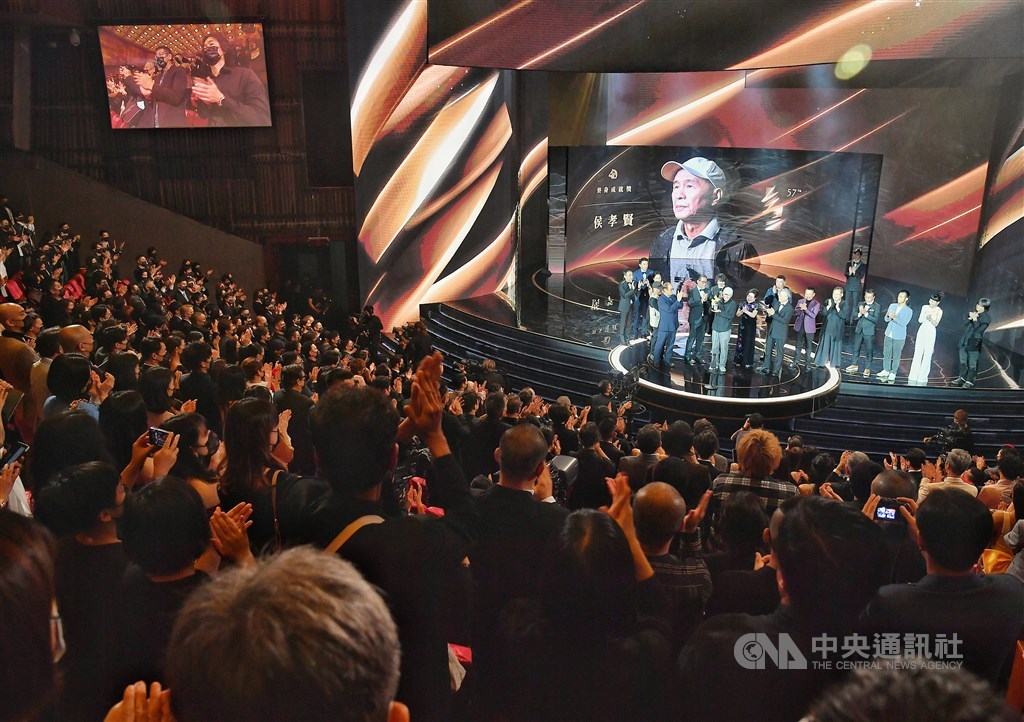 Hou entered the film industry in 1973, and worked his way up from script supervisor, screenwriter and assistant director, to his directorial debut in 1980 with the release of "Lovable You."
In the following years, films such as "The Boys From Fengkuei," "A Summer At Grandpas," "The Time to Live and the Time to Die" and "Dust In The Wind," cemented his status as a leading figure in New Taiwanese Cinema.
In 1989, he won the Golden Lion at the Venice Film Festival with "A City of Sadness," the first Taiwanese film to gain the top prize at one of the "Big Three" film festivals.
Hou has received other international accolades such as a Jury Prize for his 1993 film "The Puppetmaster" at the Cannes Film Festival, and the best director award in Cannes in 2015 for "The Assassin."
Over the years, several of his films have also made it into the Cannes Film Festival Official Selection, including "Good Men, Good Women," "Goodbye South, Goodbye," "Flowers of Shanghai," "Millennium Mambo" and "Three Times."
At home, he has won five Golden Horse awards during his career, three for his screenwriting and two for directing "A City of Sadness" and "The Assassin."
In addition to his work as a film director, Hou is dedicated to supporting and mentoring emerging screenwriters, directors and cinematographers through the Golden Horse Film Academy, which he founded in 2009.
The program, which Hou still heads, invites young filmmakers from Chinese-speaking regions to Taiwan, where they can collaborate on filmmaking and learn from experienced directors.
The 57th Golden Horse Awards ceremony was held as a physical event Saturday at the Sun Yat-sen Memorial Hall in Taipei. Taiwan has been successful in containing COVID-19 with only 611 confirmed cases, mostly imported, and seven deaths.
Cinemas throughout the country have also remained open during the pandemic.
The annual awards, established in 1962, are considered among the most prestigious and time-honored film awards in the world of Chinese language cinema.