Tsai condemns Hong Kong arrests of activists, urges dialogue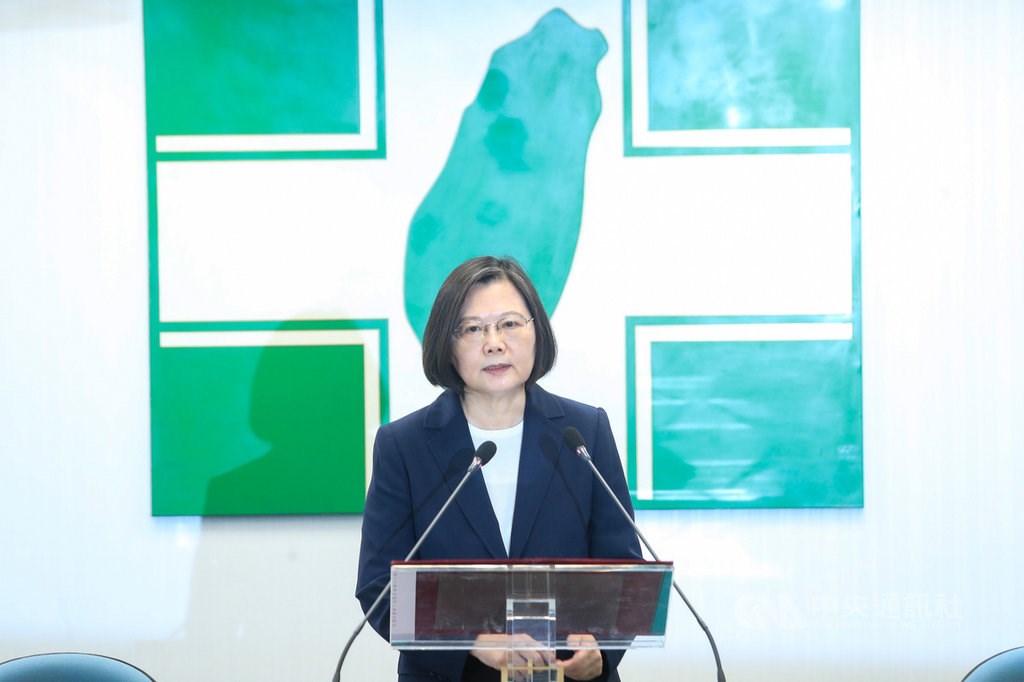 Taipei, Aug. 12 (CNA) President Tsai Ing-wen (蔡英文) on Wednesday condemned the arrest of democracy activists in Hong Kong, including Next Digital media group founder Jimmy Lai (黎智英), saying that such attempts to obstruct the will of the people will not succeed.
Tsai also reiterated her government's appeal to Beijing to settle disputes "through sincere dialogue" with Hong Kong's people.
Hong Kong police arrested Lai, Democratic Party founding chairman Martin Lee (李柱銘) and five others Monday morning for allegedly violating the national security law that was imposed by Beijing in June.
They also raided the offices of Hong Kong pro-democracy Apple Daily newspaper, an affiliate of Next Digital.
Commenting on the issue Wednesday, Tsai condemned the police sweep and said the arrests "seriously eroded media freedom and human rights" in Hong Kong.
Taiwan and the international community has repeatedly condemned Beijing for passing the national security law, which took effect on June 30.
The law prohibits acts of secession, subversion, terrorism and conspiring with foreign influences in the special administrative region and opens the doors there to Chinese security forces.
It was widely seen as an effort by the Chinese government to take full control of Hong Kong after a year of pro-democracy protests there.
Tsai said Wednesday that the latest sweep by Hong Kong authorities was a concrete example of how, through the law, Beijing can directly intervene in the special administrative region of Hong Kong and erode Hong Kong's exercise of freedom, human rights and rule of law.
"Should the situation in Hong Kong continue to escalate, it could intimidate the press and media there and destroy democracy and rule of law in Hong Kong that has taken several decades to build," Tsai said.
Hong Kong's free-market economy and leading role as a hub for global commerce, which are built on the city's democracy and rule of law, will suffer greatly as well, she said.
Tsai compared the situation to Taiwan and its transformation from an authoritarian government to a democratic one.
She said that during the period of authoritarianism under the Kuomintang (KMT) regime, the opposition experienced first hand similar police sweeps and strict control of the media as Hong Kong is experiencing now.
"It is very clear that people's opposition toward authoritarian suppression is intended to protect freedom and human rights. Any attempts to inhibit the will of the people is futile and will not succeed," Tsai argued.
The president said her Democratic Progressive Party will keep its promise to support Hong Kong's people and offer them assistance.
To date, Taiwan's main initiative to support Hong Kong has been to set up on July 1 a Taiwan-Hong Kong Services and Exchanges Office to provide one-stop services to Hong Kongers who wish to study, do business, invest, or seek asylum in Taiwan.
Though the office was set up, no changes were made to existing laws or regulations to make it easier for people in Hong Kong to settle in Taiwan.