WBC
/
From attempted no-show to Taiwan hero: Yu Chang's WBC redemption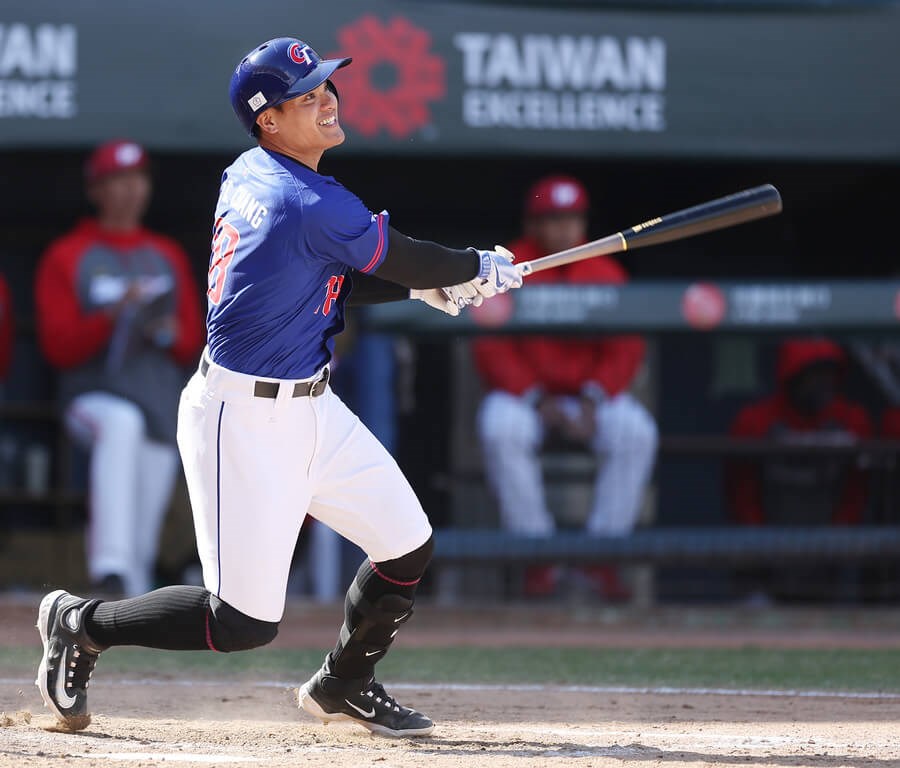 By Joseph Yeh, CNA staff reporter
Sunday's heartbreaking loss against Cuba in Taichung that dashed Taiwan's hopes of advancing to the next round of the World Baseball Classic (WBC) was difficult to swallow for many members of the team and local fans.
Some players were even seen leaving Taichung Intercontinental Baseball Stadium with tears in their eyes, having fallen one win short of the goal set for the national team -- to make the WBC quarterfinals in Tokyo.
Among those hit hardest by the loss was Taiwan's cleanup hitter Yu Chang (張育成), who has played in the United States major leagues since 2019, most recently for the Boston Red Sox.
Chang cried repeatedly after the setback and initially begged off from talking to the media. He later shared his disappointment after gathering his emotions.
"We didn't achieve our stated goal, and it's too bad. But that's a part of baseball, and we have to accept it," he said.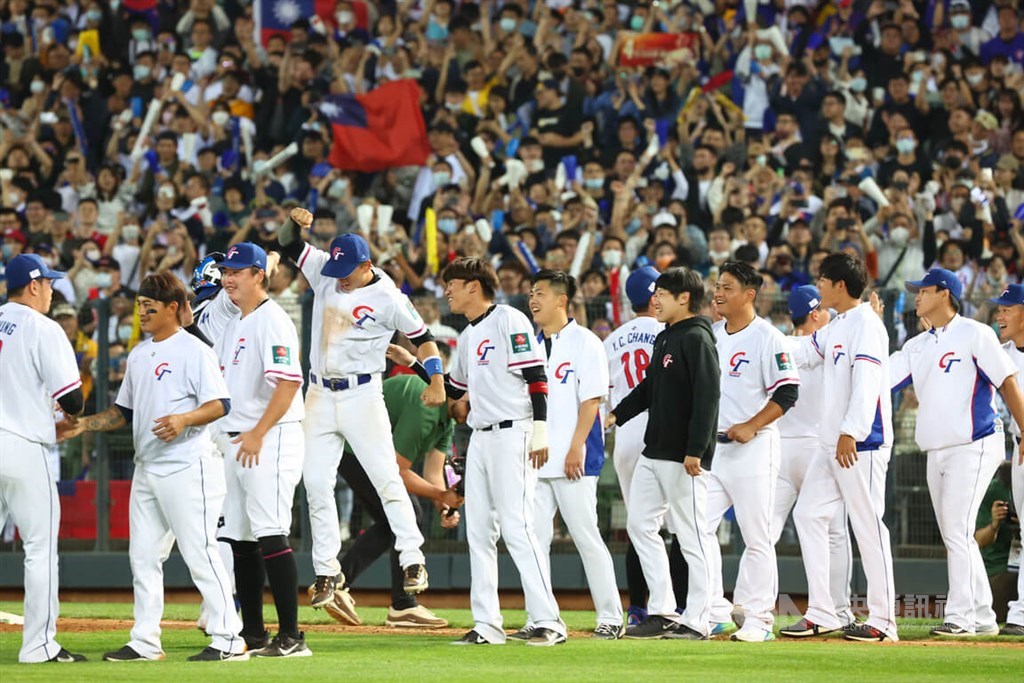 Despite the team's failure to advance, it still won two of its four WBC games, and Chang, known locally as Chang Yu-cheng, became a household name in Taiwan, due in part to his prowess at the plate.
The 27-year-old from Taitung County was Taiwan's top slugger during the WBC. He hit .438, and had a massive 1.438 OPS with two homers and eight RBIs, earning him Pool A MVP.
He was also a fan favorite for wearing his emotions on his sleeve and for his signature "military salute" whenever he got a hit, a stunning reversal for a player who had been vilified and roasted by Taiwanese fans just two months earlier.
● Taiwanese slugger named WBC Pool A MVP
● Taiwan's WBC hopes crushed by Cuba
From villain to hero
Similar to South Korea, Taiwan often exempts the country's top athletes from serving all or part of their compulsory military service in exchange for competing for the national team in international competitions.
So when Chang on Jan. 1 asked not to be picked to play in the WBC, it sparked a furor because he had reached an agreement on military service in 2019 that was formally concluded in November 2020.
The deal required that he play for Taiwan in the 2019 Asian Baseball Championship and other top international baseball events for five years, from 2019 to 2024, in exchange for only serving 12 days of his compulsory four months of military service.
Chang's refusal to play was a big deal because as Taiwan's only bona fide U.S. major leaguer he was needed to provide some offensive punch in the WBC and lead the team's relatively young roster recruited mostly from Taiwan's Chinese Professional Baseball League (CPBL).
His attitude sparked a massive backlash, with angry fans and netizens giving him nicknames such as "military deserter" and "Private A-Cheng" (二兵阿成) to mock his decision to stay away from the national team when he could not say no.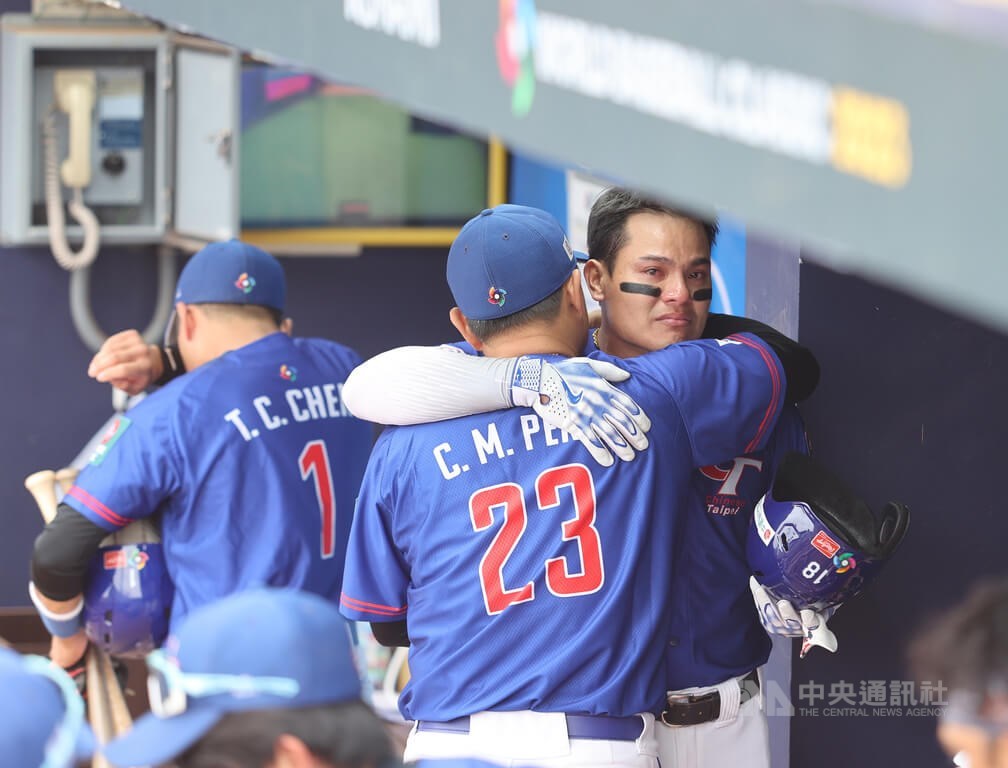 After meeting with CPBL Commissioner Tsai Chi-chang (蔡其昌) on Jan. 3, however, Chang reversed his position and promised to play "if selected."
At the time, Chang explained that he originally declined to play in the WBC at the suggestion of his American agents, who wanted him to attend spring training and prepare for the upcoming Major League Baseball (MLB) season.
Military salute
The happy-go-lucky Chang also responded with a Facebook post, promising that one day "everyone will be rooting for me."
And ultimately, Chang lived up to his words, delivering one of the most impressive hitting displays in history by a Taiwanese player at an international competition that sent his fame soaring.
In a matter of days, his Facebook page nearly doubled from 60,000 followers to around 110,000.
His "military salute," prompted by the mocking and delivered whenever he got a hit, was quickly embraced by the fans and by Chang himself, who said he did not mind fans making fun of him and was happy to use the salute to rile up the crowd during hotly contested games.
His willingness to show his emotions also endeared him to fans.
Speaking with tearful eyes after the loss to Cuba, Chang said he could not stop crying because he initially thought Taiwan still had a chance to qualify for the next round in Tokyo with its 2-2 record, only to find out it would be eliminated because it lost the tiebreaker based on runs allowed.
In the end, all five teams in Pool A would finish 2-2, but Cuba and Italy advanced with the fewest runs allowed in Pool A play while Taiwan finished last.
The right choice
Still, Chang loved the experience, praising the bonding of the players uniting as one and the spirit of never giving up as well as the support of the fans.
"No one stands beside me when I'm playing overseas. I'm always lonely and have to take in everything by myself.
"But it was totally different playing for the national team at the WBC. Everyone is rooting for us and standing beside me," he said.
He was disappointed not to be able to showcase his signature military salute to baseball fans in Tokyo, but said he looked forward to taking the momentum of the WBC to the U.S.
"I will bring all the strength my brothers mustered and bring it to the United States and continue the fight in the new season," he pledged.
Perhaps it was Chang's peers and coaches who knew best what he brought to the WBC team.
Manager Lin Yueh-ping (林岳平) and batting coach, legendary batter Peng Cheng-min (彭政閔), both lauded Chang as "Taiwan's best hitter who has shown he belongs in the U.S. major leagues."
As Lin said: "There was some controversy at first but he [Chang] has since devoted himself fully to his country and to this national team. I tip my hat to him to thank him for leading the squad."
Enditem/ls
View All