WBC
/
Taiwanese slugger named WBC Pool A MVP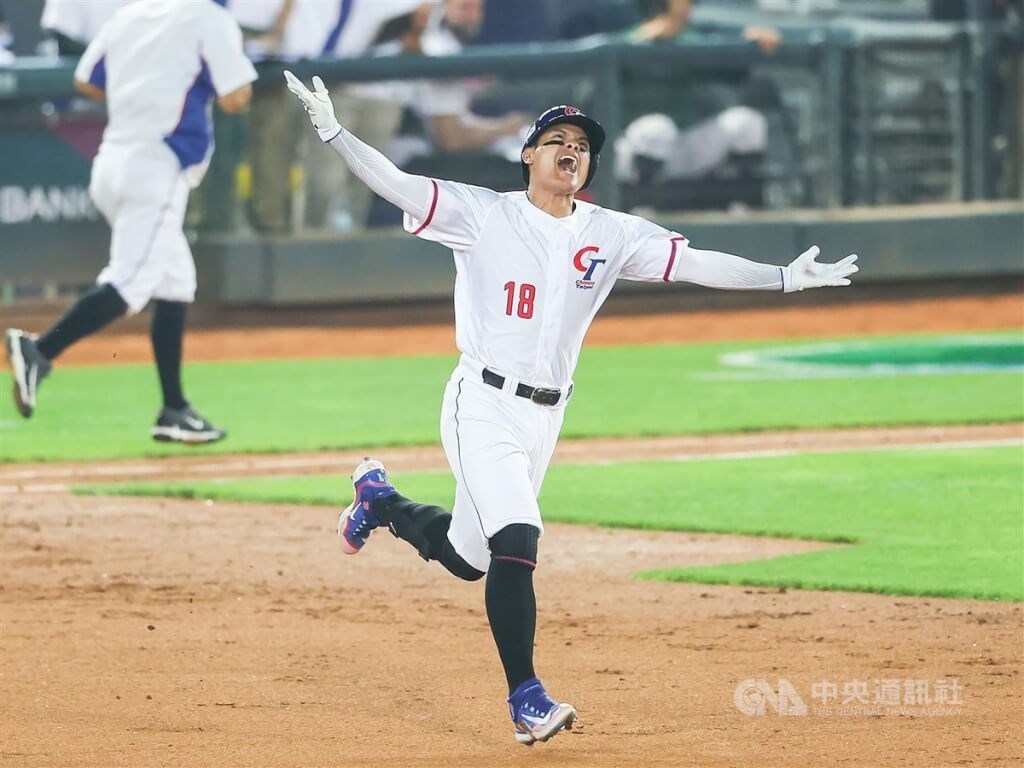 Taipei, March 13 (CNA) Taiwanese slugger Yu Chang (張育成) has been named as World Baseball Classic (WBC) Pool A Most Valuable Player (MVP) due to his explosive batting performance during Team Taiwan's four-game run, the event organizers announced late Sunday.
The 27-year-old eastern Taitung County native scored two homers, two doubles, and a 0.438 batting average, to come out 7-for-16 with a 0.500 on-base percentage, 0.938 slugging percentage, eight RBIs, five runs, two walks and two strikeouts in four games.
Team Chinese Taipei, the name Taiwan uses in WBC, however, failed to advance to the quarterfinals despite a 2-2 record in Pool A Action, so Chang will head to the spring training camp of the Red Sox in the Major League Baseball (MLB).
The Boston team signed Chang to a one-year, US$850,000 contract on Feb. 16.
Chinese Taipei, Cuba, Italy, the Netherlands and Panama were part of a five-way tie in Pool A. Each team won two games. Cuba and Italy advanced to the quarterfinals.
Chang is currently the only Taiwanese player competing in the MLB and the only player from Taiwan to record 100 hits in his MLB career.
In his 190 at-bats through 69 games for four teams, Chang achieved a 0.208 batting percentage, four homers and 15 RBIs, while serving as a utility infielder.
View All