WBC
/
Taiwan's cheerleaders steal the spotlight at WBC
Taipei, March 12 (CNA) Taiwan's 7-1 loss to Cuba at the World Baseball Classic (WBC) on Sunday was hugely disappointing, dashing the team's hopes to reach the tournament's quarterfinals in Tokyo, but its 2-2 record in the opening round was still better than many expected.
Baseball America only had Taiwan ranked 14th among the 20 WBC teams, but the website did add the caveat that Taiwan could still be competitive in its pool, "especially playing in front of the home crowd as a host nation."
That comment proved prescient, because Taiwan's two wins in Taichung over No. 8 the Netherlands and No. 12 Italy may have had as much to do with the group of people chanting and dancing on the home club's dugout -- the team's all-star cheerleaders -- as the players.
Often given celebrity status in Taiwan, the cheerleaders gained global attention over the past week as they kept local fans who packed Taichung Intercontinental Stadium energetic through the ups and downs.
"They sing songs, they stomp on the dugout, they are the source of all the energy in the ballpark for sometimes four hours at a time," wrote Matt Monagan in an article for the MLB.com website titled "The art of being a Chinese Taipei cheerleader."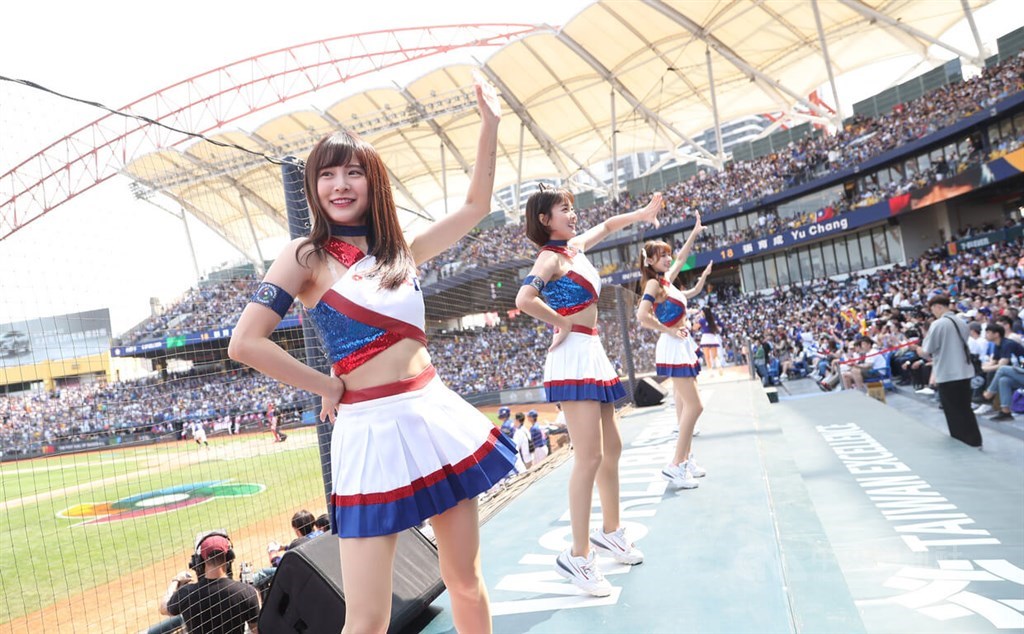 One of those cheerleaders, named Travis, who is normally one of the captains of the P.LEAGUE+ (PLG) Taipei Fubon Braves basketball team, explained how he saw his role to Monagan.
"When we're down 10 runs, I know we're down, but I'm not a fan anymore," Travis told Monagan.
"I'm down inside, but as a vice captain, I have to put a smile on my face and say, 'My job is to cheer the fans up.'"
Another of the all-star squad in Taichung this past week was 24-year-old Seulgi, who cheers for another PLG franchise, the Hsinchu Jko Lioneers.
"When we're down, I know that the game is still going on and we have to still support the team...I know we have to go even harder," Seulgi told Monagan.
The cheers do not guarantee victory or comebacks as Sunday's loss to Cuba and Taiwan's 12-5 loss to Panama on Wednesday in its WBC opener attest. Great pitching (which Taiwan lacked), and timely hitting (which Taiwan showed occasionally) are usually more effective.
But it is not a coincidence that in WBC games and Premier 12 tournaments to date, Taiwan is 8-7 at home and 3-11 on the road.
Prior to his team's 9-5 loss to Taiwan on Saturday night, Netherlands manager and former major leaguer Hensley Meulens admitted that the raucous crowd and "Taiwanese cheering" could be challenging to his players, only two of whom had experienced it before.
"I think it's not gonna stop, but we'll stay focused and do what we can do...We'll strive to win and try not to be influenced by the fans as much as possible."
Italy manager Mike Piazza had similar sentiments following his team's 11-7 loss to Taiwan on Friday night after holding a 7-5 lead.
"The environment, I was very surprised with, with the cheerleaders and the noise throughout their offensive at-bats," Piazza was quoted by Monagan saying, adding that the team and the crowd in attendance created "a whole different experience" in the stadium.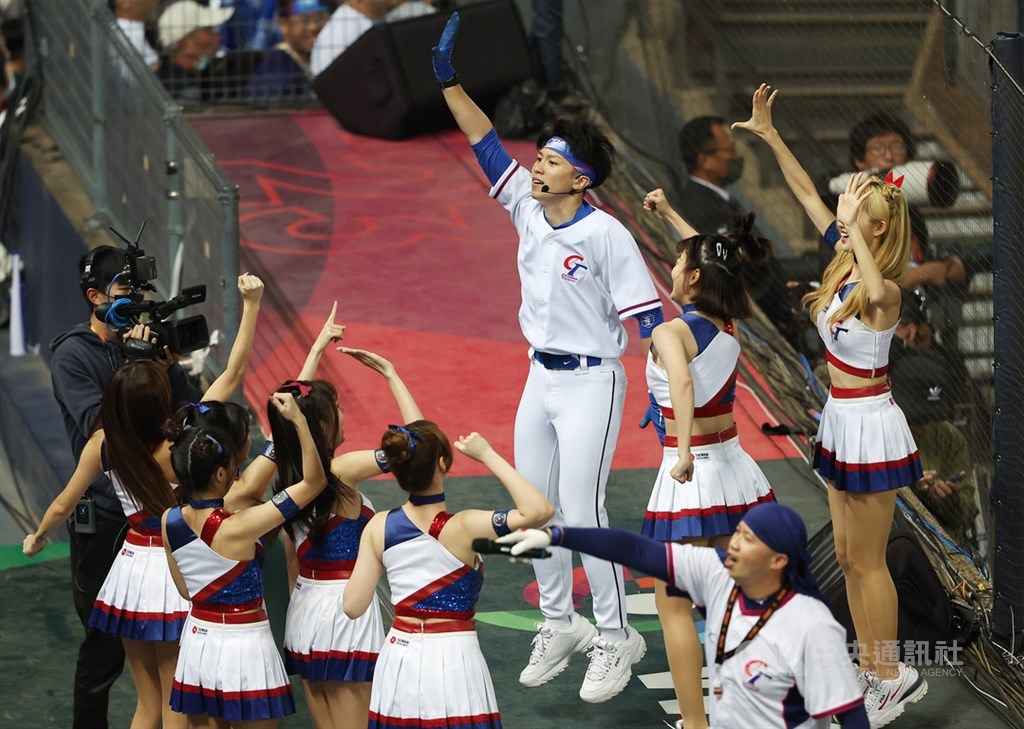 The popularity of the cheerleaders has not gone unnoticed by Major League Baseball, which has been directing the broadcasts of WBC games.
During Sunday's broadcast of Taiwan's loss Sunday, ELTA TV's play-by-play commentator Wu Sheng-fu (吳昇府) of ELTA TV said the broadcasts of the games in Taichung devoted an increasing amount of camera time to the cheerleaders as the week went on.
The nonstop pace of the noise and cheers may seem novel to baseball fans from America and Europe, but cheerleaders have been icons on Taiwan's professional sports scene for years.
Just a few days before Mariano Rivera threw out the first pitch for Pool A on Wednesday, the New York Mets announced that six cheerleaders with the Rakuten Monkeys of Taiwan's Chinese Professional Baseball League would go to Citi Field to perform at the annual Taiwan Day.
This exposure and celebrity status gives cheerleaders a shortcut to fame and fortune.
Wu Yang-lin (吳泱潾), now an entertainer known as Lynn or Yang-yang (泱泱) in Taiwan, is one of the most famous, and successful, examples of cheerleader-turned-entertainer. And there are many others who have followed a similar path.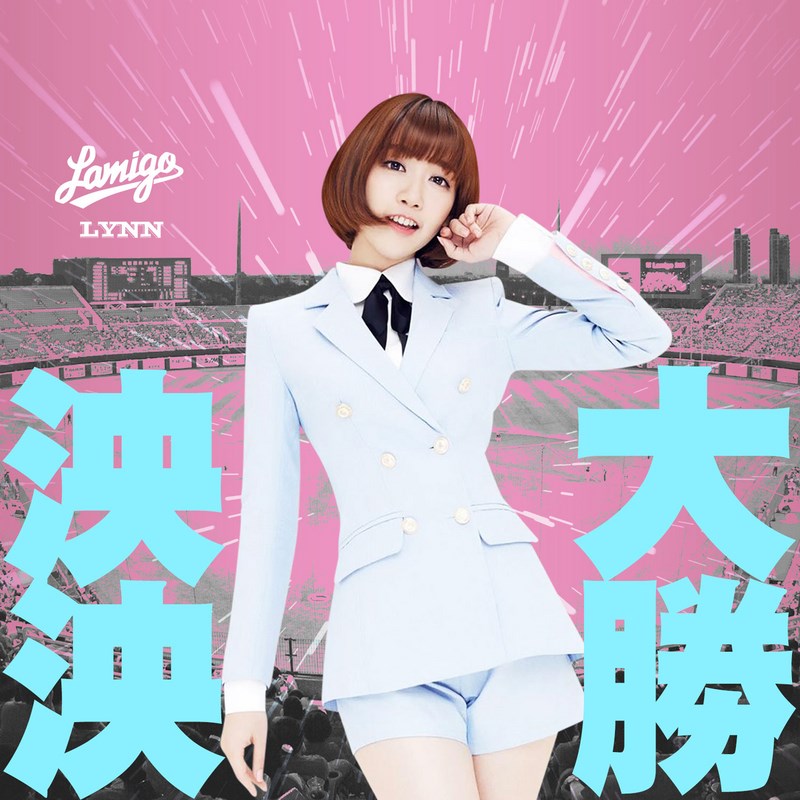 The opportunities for exposure in this cheerleading culture have, at times, taken a wrong turn, however.
In a Super Basketball League (SBL) game between the Taiwan Beer and the Changhua BLL on Feb. 26, two BLL cheerleaders (called the "Luxy Girls") twerked right in front of the Beer's Su Po-chang (蘇柏彰) as he was taking foul shots.
Videos of the sexual provocative moves soon went viral in Taiwan, with many vilifying the move as "indecent," "lewd," and "improper for the game," despite the cheerleaders' claim their "pure and simple" motivation was to simply cheer on the Changhua team.
But what remained unquestioned after five days of the World Baseball Classic in Taichung is that these all-star cheerleaders gave Taiwan an edge.
Even Taiwan's top slugger Yu Chang (張育成) thought highly enough to mention the cheerleaders in a Facebook post after the defeat to Cuba.
"I would like to thank our fans and friends who supported us along the way...We believe our good performance and the cheerleaders' passion have been seen around the world."
Related News
March 17: CPBL's Rakuten Monkeys sign Korean cheerleader Lee Da-hye
View All