Thailand to waive visa requirement for Taiwanese in November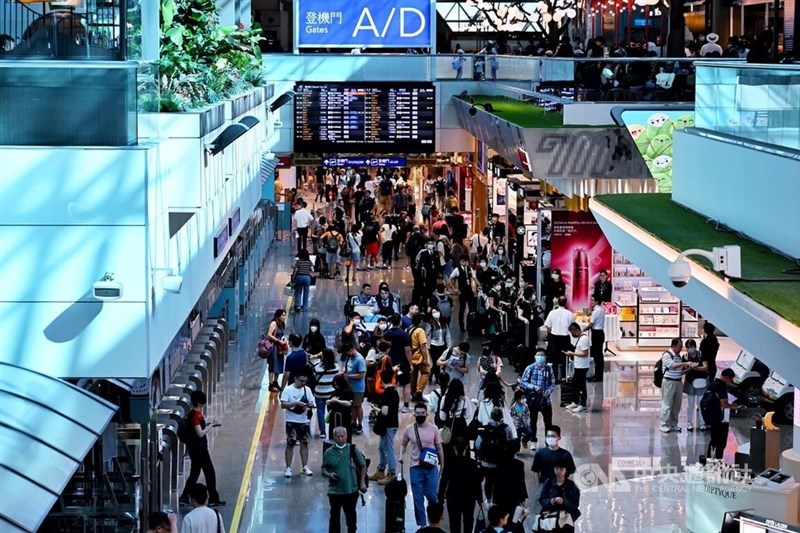 Taipei, Oct. 31 (CNA) Taiwanese travelers will not need a visa to visit Thailand from Nov. 10 until May 10, 2024, the Taipei Tourism Authority of Thailand announced Tuesday.
Republic of China (Taiwan) passport holders traveling to Thailand for sightseeing purposes will be granted a visa-free stay of 30 days, the office said in a news release.
Lee Chi-yuen (李奇嶽), a spokesman for the Taipei-based Travel Quality Assurance Association, said the visa waiver program could potentially boost the number of tourists from Taiwan visiting Thailand by 20-30 percent.
Currently, Taiwanese nationals are required to pay NT$1,200 (US$37) per person for a Thai visa, Lee said.
The visa exemption measure is an effective way to attract tourists, he said, indicating that Taiwan should also do the same to attract more visitors from Southeast Asian countries.
Huang Jeng-tsong (黃正聰), an associate professor in the Department of Tourism at Providence University, said about 830,000 people from Taiwan visit Thailand every year, but that the implementation of the visa waiver could lead to that number surpassing 1 million.
According to a Reuters report on Tuesday, the Thai government is seeking to draw in more tourists as high season approaches.
The Southeast Asian country is aiming to attract around 28 million arrivals in 2023, with the new government hoping that tourism can offset weakened exports that have impacted economic growth, the report said.