CORONAVIRUS
/
Taiwan shortens interval for children to get COVID boosters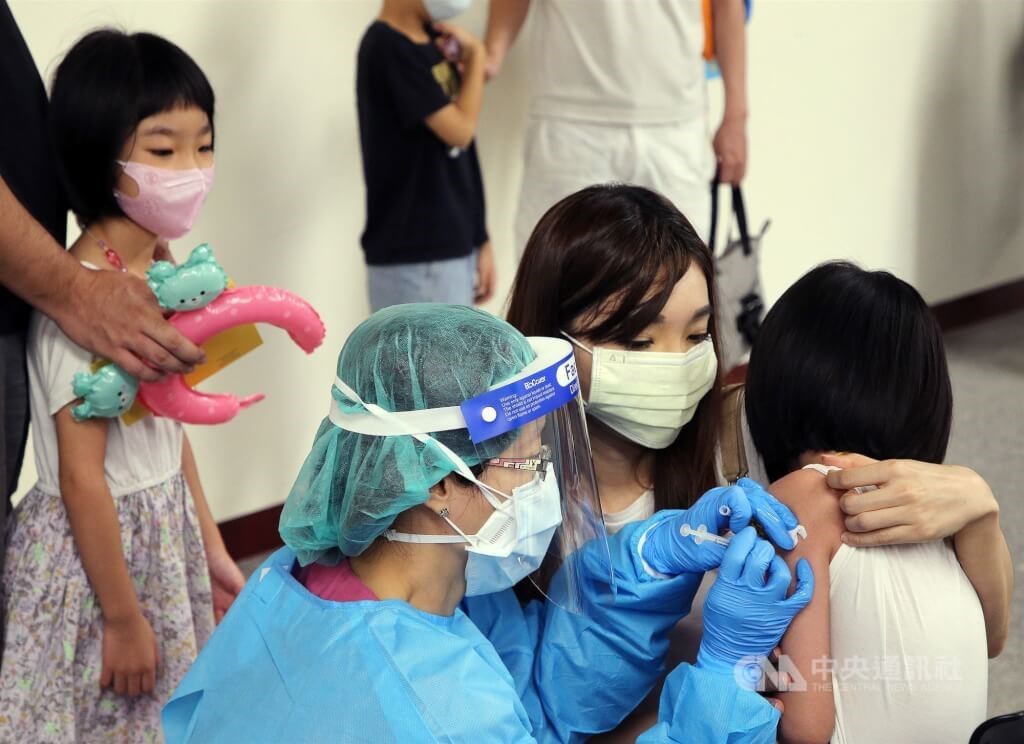 Taipei, Oct. 27 (CNA) Taiwan's government is looking to make COVID-19 booster vaccines available to children aged 5-11 and has decided that if it does so a shorter interval of 3 months will be applied between the shots, Central Epidemic Command Center (CECC) spokesperson Chuang Jen-hsiang (莊人祥) said Thursday.
The Food and Drug Administration (FDA) is in the process of reviewing the data submitted by Pfizer-BioNTech for its children's version of the COVID-19 vaccine which targets the original coronavirus strain to be used as booster for those aged 5-11, Chuang said.
The data submitted by Moderna for its second-generation bivalent COVID-19 vaccines tailored for children aged 6-11 as a booster shot is also being reviewed by the FDA, Chuang added.
Should the FDA grant emergency use authorization (EUA) in the two cases, children aged 5-11 will be able to receive one booster shot a minimum of 3 months after their last COVID-19 vaccine jab, he said, based on a recommendation from the Advisory Committee on Immunization Practices (ACIP) that day.
At a meeting in June, the ACIP recommended that a booster shot for children aged 5-11 should be administered at least 5 months after the second shot of a vaccine.
Meanwhile, the ACIP on Thursday also recommended lowering the age limit from 18 to 12 years old to receive the two adapted bivalent COVID-19 vaccines from Moderna as a booster shot -- one targeting both the original COVID-19 strain and the omicron BA.4 and BA.5 subvariants of the virus and the other targeting both the original COVID-19 strain and the Omicron subvariant BA. 1.
The second-generation COVID-19 vaccine from Pfizer-BioNTech is already offered as a booster shot to individuals aged 12 and above at an interval of at least 3 months after their previous vaccine shot.
Latest COVID-19 rules
● Taiwan's updated COVID-19 protocols for arriving travelers from Oct. 13
● Taiwan lifts ban on international cruises
● Taiwan to further ease COVID-19 regulations Nov. 7 
Related News
Oct. 27: Restrictions on second COVID booster shot for 18-49 age group relaxed
Oct. 26: Taiwan grants EUA for updated Pfizer and Moderna COVID-19 vaccines
Oct. 19: 1 to 3 imported vaccine shots available for Medigen vaccine recipients
Oct. 15: Man gets NT$400,000 payout for adverse COVID-19 vaccine reaction
Oct. 6: 30% of destroyed COVID-19 vaccine doses made by local firm Medigen
Sept. 30: Moderna establishes Taiwan unit to enhance cooperation
Sept. 26: Taiwan's weekly COVID-19 infections down 3%, mostly BA.5
View All