Non-profit group tackles menstrual stigma by washing temple entrance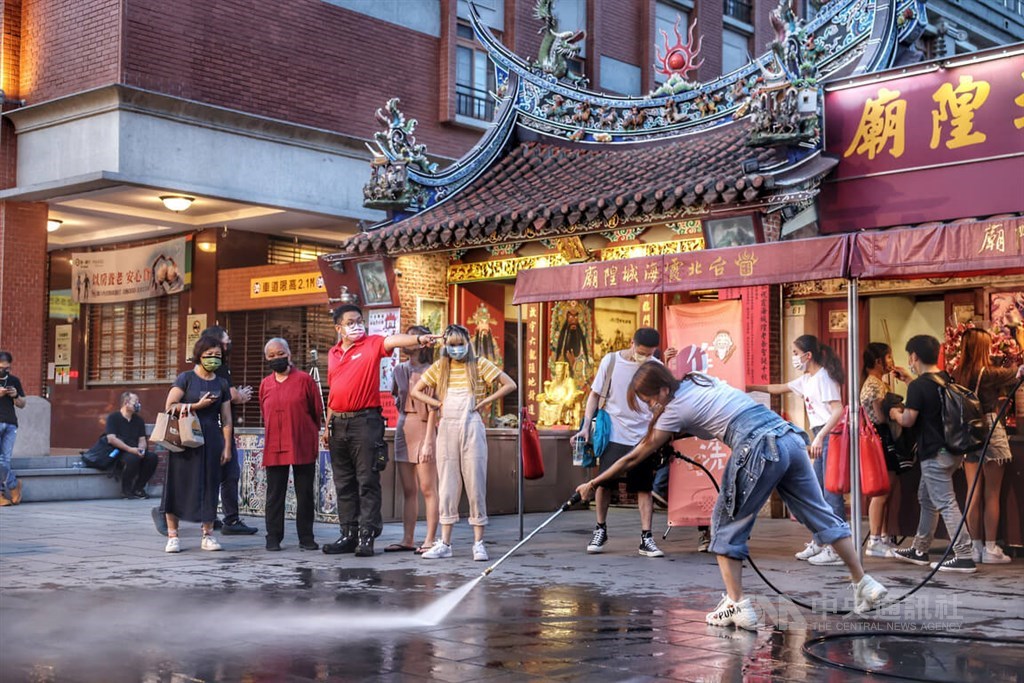 Taipei, May 28 (CNA) A non-profit advocacy group in Taiwan embarked on an activity Saturday to wash away the stigma of menstruation by scrubbing the ground in front of a temple, on Menstrual Hygiene Day.
In Taiwan, there is a superstition that it is not respectful for women to visit temples when they have their period, the group With Red noted.
In a push back against that superstition and the stereotypical views of menstruation, members of With Red gathered at Taipei Xia-Hai City God Temple to wash the entrance area.
In addition to "washing away" the stigma, their aim was also to raise awareness and educate others about menstruation issues, said With Red founder Vivi Lin (林薇).
To that end, celebrities and opinion leaders, regardless of their gender, were invited to join the "washing" activity at the temple in Taipei's Datong District, Lin said.
One of the participants, writer and construction engineer Lin Li-ching (林立青), said it takes more than just research and other academic initiatives to break stigmas like those attached to menstruation.
Lin, who is best known for his semi-autobiographical novel that details the lives of blue-collar workers, wore red to the temple-washing event, as did the other participants, in keeping with the menstruation theme.
Menstrual Hygiene Day, which is observed on May 28, highlights the importance of good menstrual hygiene management at a global level, according to the initiator WASH United, a non-governmental organization based in Germany.