Plum rain front forecast to linger over Taiwan this weekend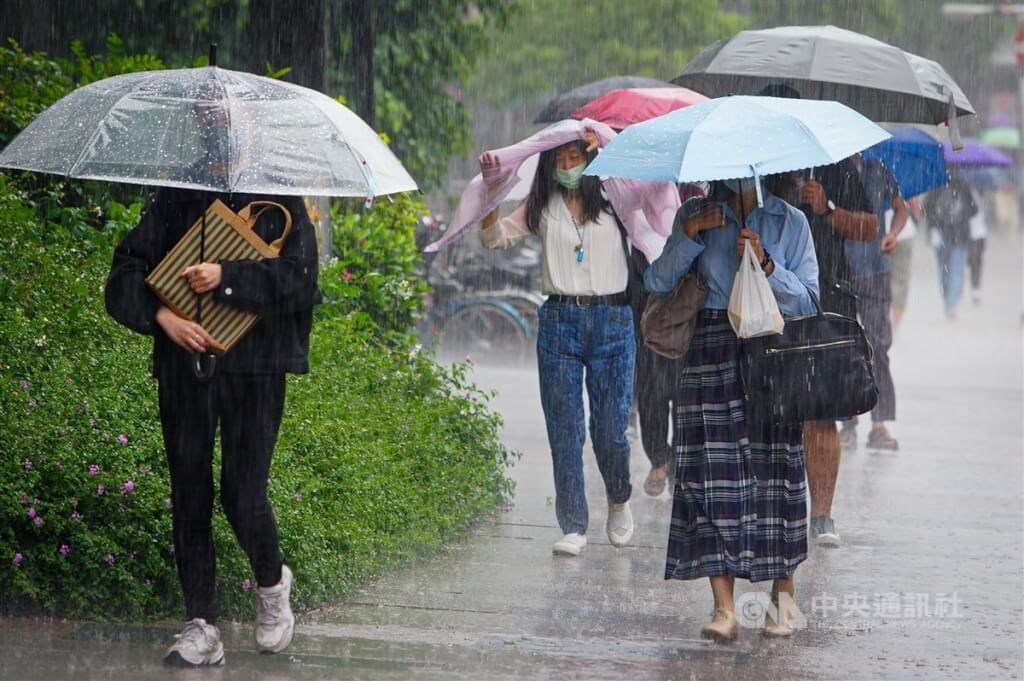 Taipei, May 13 (CNA) A weather system commonly known as a plum rain front is approaching Taiwan and is expected to hover over the country throughout the weekend, the Central Weather Bureau (CWB) said Friday.
The front was forecast to reach Taiwan Friday night, bringing heavy showers and thunderstorms to some areas, as a convective system developed, CWB forecaster Chu Mei-ling (朱美霖) said.
The volatile weather will continue throughout the weekend, with torrential rain expected in the western half of Taiwan and in northeast areas, as the plum rain front lingers over the country, Chu said.
On Monday, however, the weather system will start moving south towards the Bashi Channel, and the rain will ease in Taiwan, she said.
According to the CWB, the approaching plum rain front is the first one in Taiwan this season.
Meanwhile, temperatures will drop over the weekend in Taiwan, with daytime highs hovering at around 20 degrees Celsius in northern parts of the country, Chu said.
The cooler weather will persist into Monday, due to an arriving northeasterly weather system, she said.