Wet, colder weather on Sunday; 10.8 degrees recorded in Taichung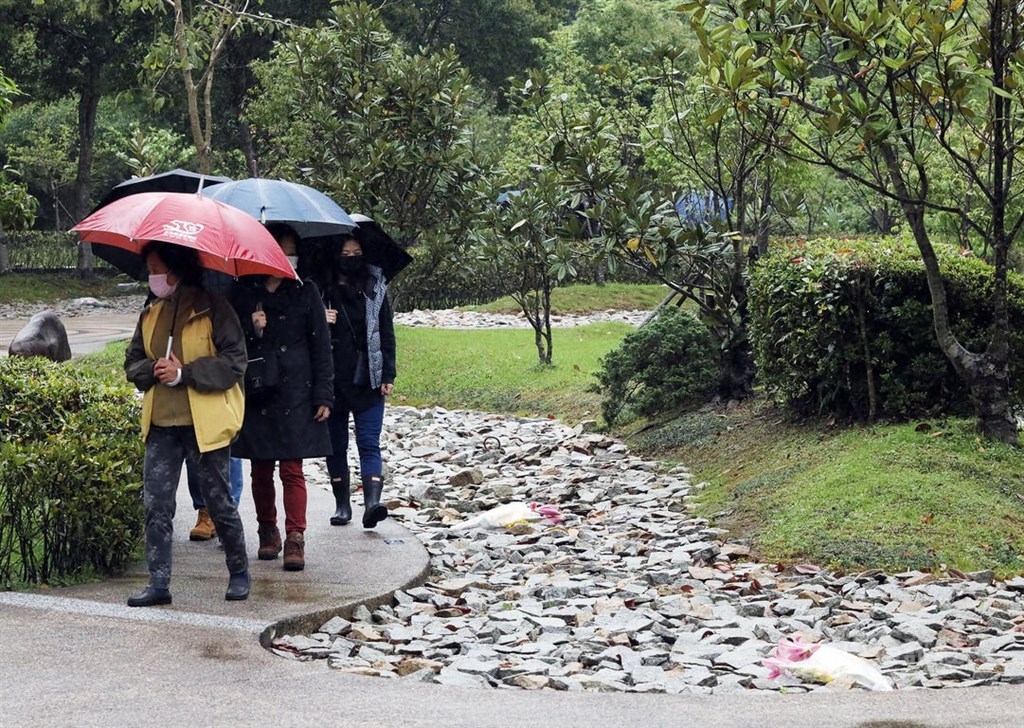 Taipei, April 3 (CNA) The weather in Taiwan will be wet and colder on Sunday due to a continental cold air mass and the effects of a moist weather system moving east from southern China, the Central Weather Bureau (CWB) forecast.
Temperatures were as low as 12-14 degrees Celsius in Taiwan's western and northeastern areas early Sunday morning, and 16-18 degrees in Hualien and Taitung counties in the east, the CWB said.
The bureau projected that on Sunday the daytime highs will be at 15-17 degrees in the areas north of central Taiwan and the northeastern areas of the island, and 18-21 degrees in the south, as well as Hualien and Taitung counties in the east.
Rainfall is expected to continue in the northern, northeastern, and eastern regions, as well as the mountainous areas in central Taiwan during the first half of the day, places where sporadic heavy rain is possible, the CWB said.
However, the rain will gradually ease in the second half of the day, it said, leaving only parts of the eastern and northern areas to see intermittent showers.
According to CWB data, a low of 10.8 degrees Celsius was recorded in Taichung's Dajia District, the lowest in low-lying areas on Taiwan proper on Sunday, followed by 11 degrees in Taoyuan's Yangmei District, and 11.1 degrees in Keelung City's Qidu District and New Taipei's Shimen District.
The bureau advised people to be on the alert for falling rocks and landslides if they are in mountainous areas where rocks and soil could have been loosen during the recent wet weather.
Meanwhile, Wu Der-rong (吳德榮), an adjunct associate professor of atmospheric sciences at National Central University, forecast that as the rain is expected to ease in the second half of Sunday, the island will enjoy mostly sunny weather in the coming week.
However, he cautioned people about differences between daytime and nighttime temperatures.