Geminids meteor shower to peak Dec. 14: museum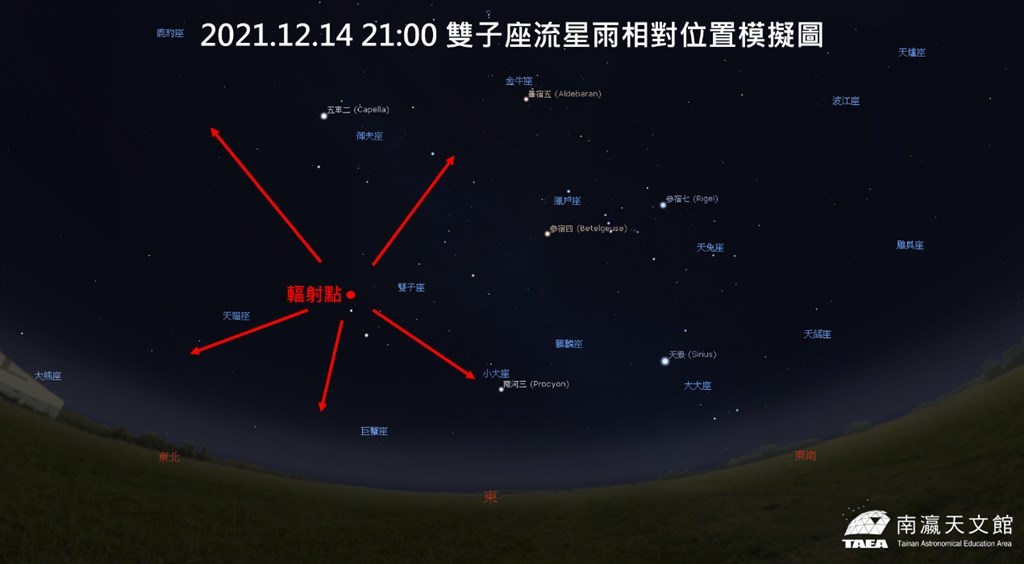 Taipei, Dec. 3 (CNA) Stargazers in Taiwan will have an opportunity to catch the Geminid meteor shower on Dec. 14 at which time it is forecast to produce a maximum 150 shooting stars per hour, the Tainan Astronomical Education Area said Friday.
The Geminids will be active from Dec. 4-17, with the ideal time to observe the celestial event being late at night as there will be less interference from moonlight, the museum said.
One of the three most prolific meteor showers of the year -- along with the Quadrantids in January and the Perseids in August -- the Geminids are visible to the naked eye, it said.
Originating from an asteroid instead of a comet as is most common, the Geminid meteor shower occurs when the Earth passes through the debris from asteroid 3200 Phaethon, according to the museum.
A Geminids-watching event and lecture will be held from 6 p.m. to midnight on Dec. 14 in front of the museum, which will also be streamed online on its YouTube channel, it said.