CORONAVIRUS
/
Medical personnel at Taipei hospital infected with COVID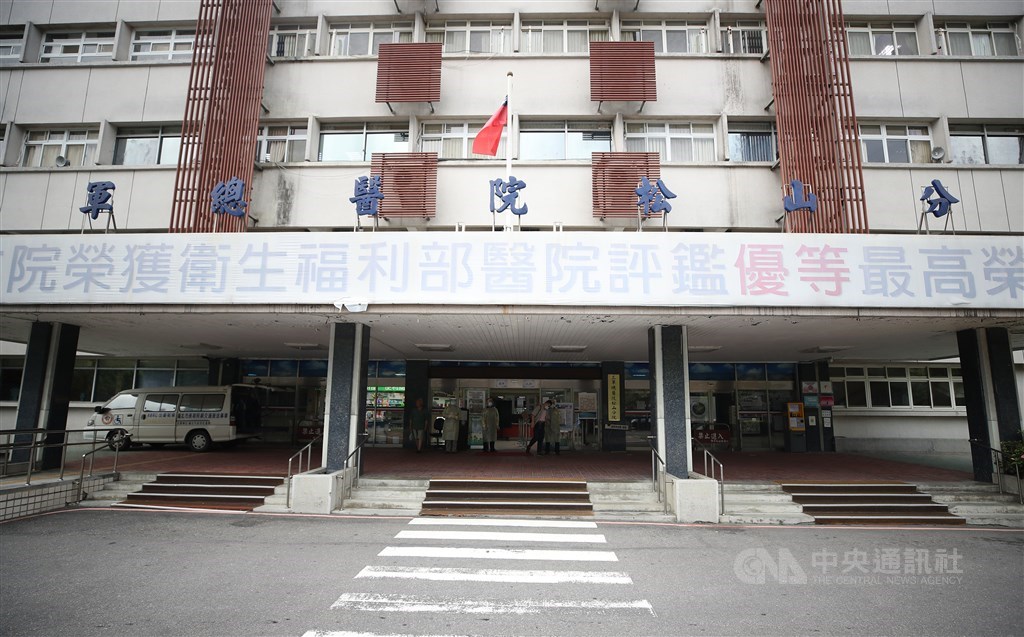 Taipei, May 14 (CNA) A medical staff member of Tri-Service General Hospital's Songshan Branch in downtown Taipei was confirmed Friday to have contracted COVID-19, leading to a suspension of outpatient services at the hospital.
The case is not one of the 29 new domestic cases the Central Epidemic Command Center (CECC) reported earlier that day.
According to CECC spokesperson Chuang Jen-hsiang (莊人祥), the latest patient is a medical personnel working for outpatient services at the hospital, and the related details will not be publicized until Saturday because an investigation is currently still underway.
Tri-Service General Hospital deputy superintendent Chang Feng-yee (張峰義) told reporters via telephone that the case was discovered during the hospital's expanded testing for COVID-19.
It was suspected to be linked to a religious tour group in southern Taiwan, Chang said, adding that efforts are being made to identify how wide an impact the case has caused.
Outpatient services were suspended so that the hospital's Songshan branch could be disinfected on Friday.
Asked if the service stoppage will last two weeks as reported, Chang said the matter will be decided jointly by the city's Department of Health and the Centers for Disease Control under the Ministry of Health and Welfare.
He admitted if that happened, it would greatly impact the hospital's medical services because new arrangements would have to be made for their outpatients.
Taiwan on Friday reported 29 new domestic cases of COVID-19, the largest number of locally transmitted infections in a single day since the outbreak began early last year, as the authorities continued to grapple with a string of cluster infections in the northern part of the island.
As of Friday, the number of confirmed COVID-19 cases has risen to 1,290, of which 164 have been confirmed as domestic, according to the CECC data released earlier in the day.
View All