CORONAVIRUS
/
Taiwan launches COVID-19 vaccine recipient health feedback system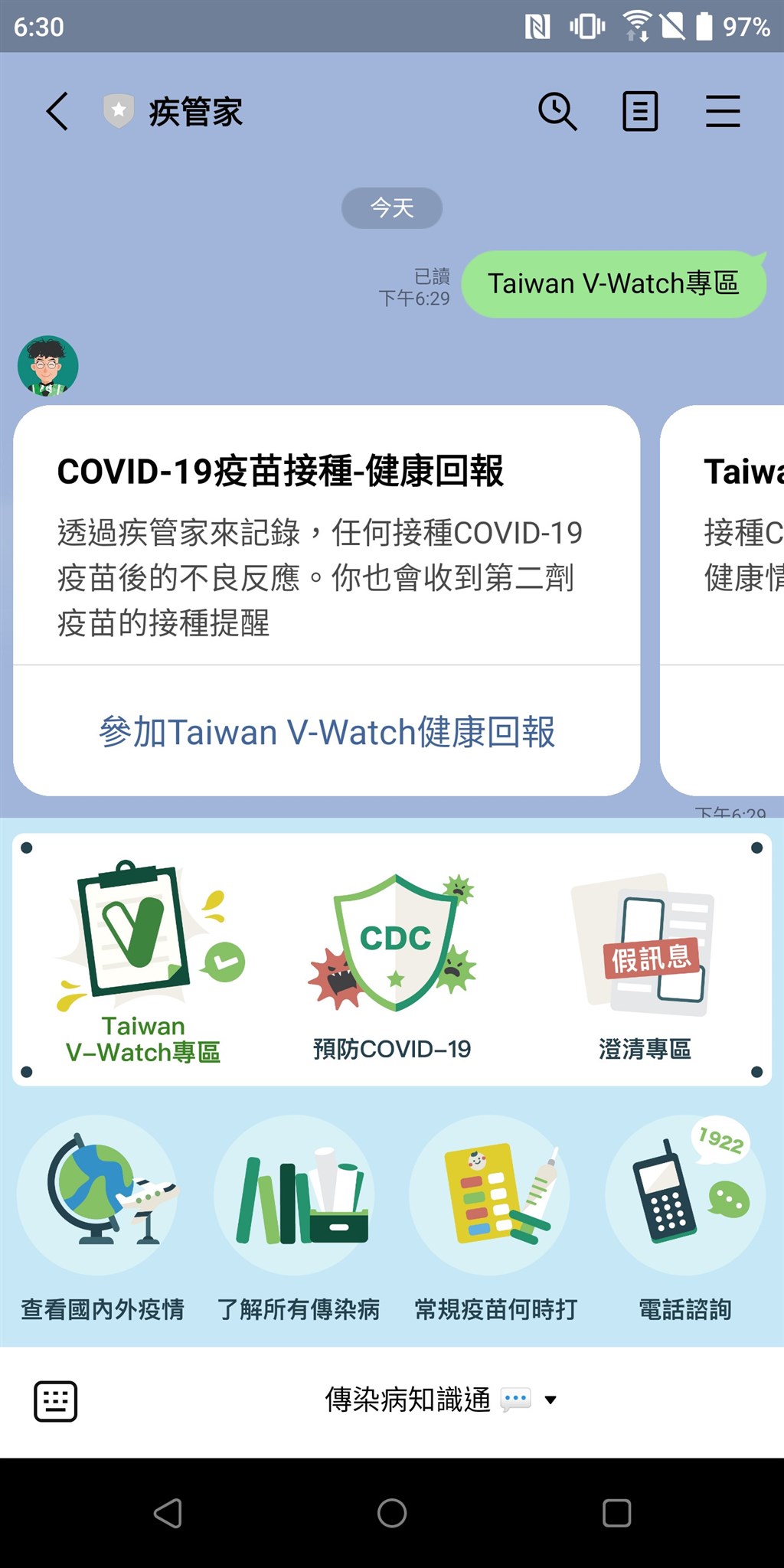 Taipei, March 22 (CNA) Taiwan's Centers for Disease Control (CDC) on Monday launched a system called "V-Watch," which will allow people who have received a COVID-19 vaccine to regularly report their health status to the CDC.
The launch of the voluntary system came on the same day as Taiwan officially started its COVID-19 vaccine roll-out.
A total of 58 hospitals across the country have been allocated doses of the AstraZeneca vaccine and begun administering them to medical workers.
To help track how people respond to the vaccine, the CDC and HTC Corp's healthcare technology arm DeepQ have developed a feedback system, HTC Vice President Lu Chia-te (盧佳德) said at a press briefing Monday.
The system has been incorporated into the CDC chatbot on the messaging service Line and people who receive a COVID-19 vaccine can choose to join, Lu said.
Participants in the V-Watch system will be asked to report their health status daily in the first week after they receive the vaccine jab, and the frequency will gradually decrease for the duration of the 18 month period the system will collect information, Lu said.
Participants can drop out at any point, Lu said, and if they choose to do so the information they have provided up to that point will be deleted.
People who have not received a COVID-19 vaccine dose can still use V-Watch to learn more about the vaccines available in Taiwan, how many doses are needed for each vaccine and what side effects they could potentially cause, Lu said.
The system is currently only available in Chinese and the CDC does not plan to expand it to include other languages, CDC Deputy Director-General Chuang Jen-hsiang (莊人祥) told CNA.
Chuang said the system is an "active" way of gaining information about people who have received a COVID-19 vaccine, and is separate from the mechanism people should use to report serious adverse reactions to the vaccine.
Anyone who suffers serious side effects from the vaccine, including dizziness, rash, difficulty breathing, blurry vision or severe pain, should report their symptoms to the 1922 hotline and see a doctor, Chuang said.
Among those who received their first COVID-19 vaccine dose on Monday were Premier Su Tseng-chang (蘇貞昌), Minister of Health and Welfare Chen Shih-chung (陳時中), and Chang Shan-chwen (張上淳), a Central Epidemic Command Center (CECC) advisor and a physician at National Taiwan University hospital.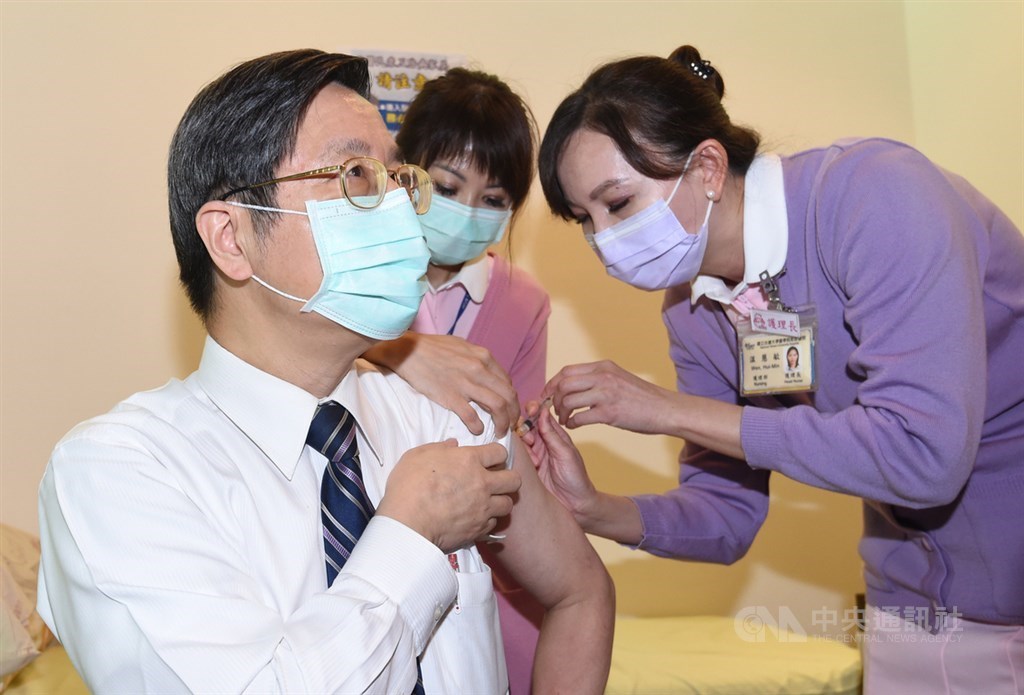 The superintendents of 35 hospitals in Taiwan have also received their shots, Chen said.
Taiwan has received only 117,000 doses of the AstraZeneca COVID-19 vaccine so far.
The AstraZeneca vaccine doses expire on June 15, according to Chen.
In total, Taiwan has signed contracts to purchase a total of 10 million doses of the AstraZeneca vaccine, 5.05 million doses of the Moderna vaccine and 4.76 million doses of vaccines through the COVAX allocation program.
View All