Bigger lottery jackpots to be offered during Lunar New Year festival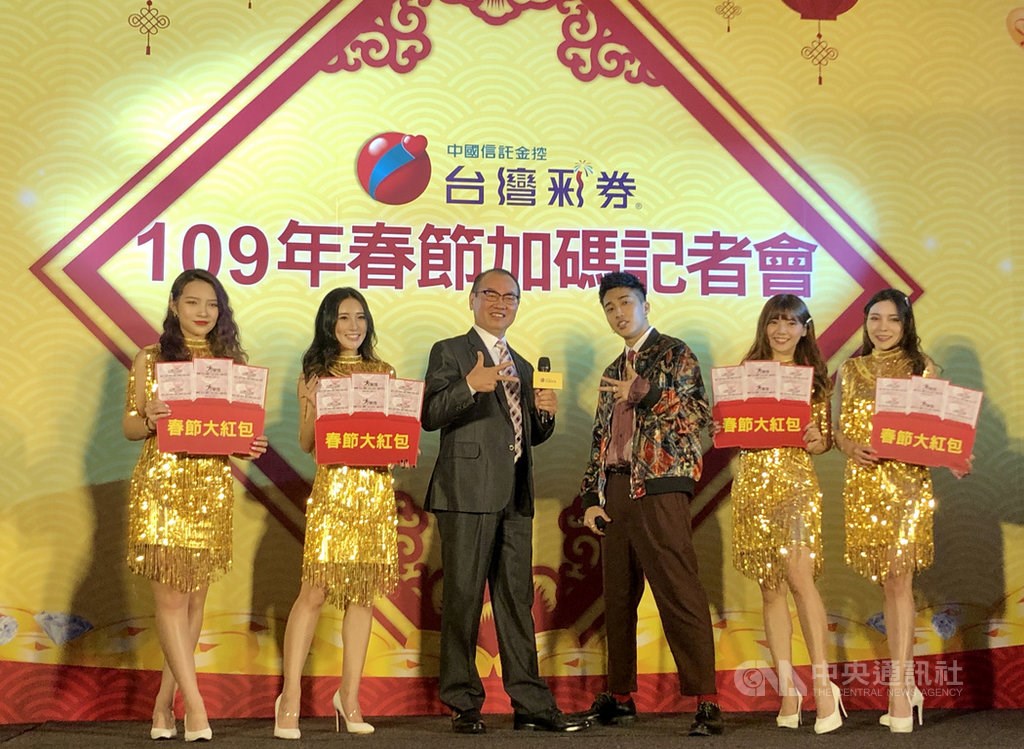 Taipei, Jan. 15 (CNA) The jackpots in the two national lotteries will be increased by a total NT$560 million (US$18.68 million) in celebration of the Lunar New Year festival later this month, Taiwan Lottery Corp. said Wednesday.
Speaking at a press event, Taiwan Lottery General Manager Tsai Kuo-chi (蔡國基) said NT$200 million will be added to the Power Lottery jackpot on Jan. 20.
For the Grand Lottery, an additional 360 prizes of NT$1 million each will be added to the draws Jan. 23 to Feb. 2, Tsai said.
Apart from the total NT$560 million addition to the two lotteries, the company will increase the prizes in its Bingo Bingo game for 16 consecutive days, starting Jan. 17, he said.
In total, Taiwan Lottery will boost the winnings in its games by NT$800 million during the Lunar New year festival, Tsai said.
On Thursday, the company is also expected to unveil six new scratch lotteries, with winning tickets of NT$100 to NT$500 each.
The Lunar New Year Festival, which falls on Jan. 25 this year, is one of three major traditional festivals in Taiwan, the other two being the Dragon Boat Festival and the Mid-Autumn Festival.