Most imported dengue fever cases originate in Southeast Asia: CDC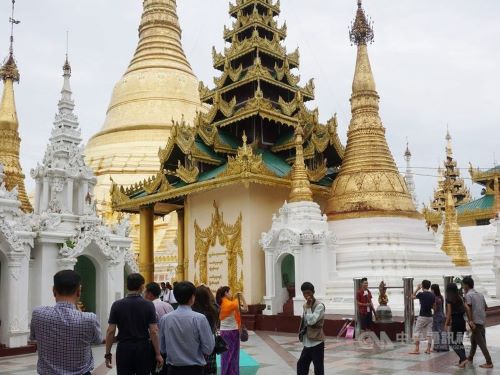 Taipei, Aug. 13 (CNA) Over 90 percent of the imported cases of dengue fever infection originated in Southeast Asian countries, the Centers for Disease Control (CDC) said Tuesday, urging the public to adopt strict anti-mosquito measures when traveling in those areas.
The latest CDC data shows that as of Monday, there had been 303 imported cases of indigenous dengue fever in Taiwan this year, the highest level for the same period of the past 10 years, Liu Ting-ping (劉定萍), director of the CDC Epidemic Intelligence Center, said in a weekly press conference.
Among these cases, according to CDC Deputy Director-General Chuang Jen-hsiang (莊人祥), 107 were confirmed in July and August, which is three to four times higher than the average of 30 to 40 cases per month in the past.
Soaring temperatures in July made dengue in Southeast Asia more serious than in previous years, Chuang went on.
Current dengue epidemics in the Philippines, Sri Lanka, Laos, the Maldives, Vietnam, Malaysia, Thailand, Cambodia, Singapore and Indonesia are at their peak, according to Liu.
In response, the CDC issued a level 1 travel warning Tuesday for those countries, as well as Myanmar and India.
A level 1 travel warning advises that precautions should be taken when visiting the counties listed, including obtaining the relevant vaccines and ensuring protection against mosquito bites.
Meanwhile, as of Tuesday, there had been 30 confirmed imported chikungunya cases in Taiwan this year, most of which also originated in Southeast Asia, the highest level for the same period of the year since the mosquito-borne disease was designated a notifiable disease in 2007.
CDC has issued a level 1 travel warning for chikungunya for people traveling to Thailand, India, the Maldives and Myanmar.