NTU plans to recruit 50-60 foreign students a year for semiconductor program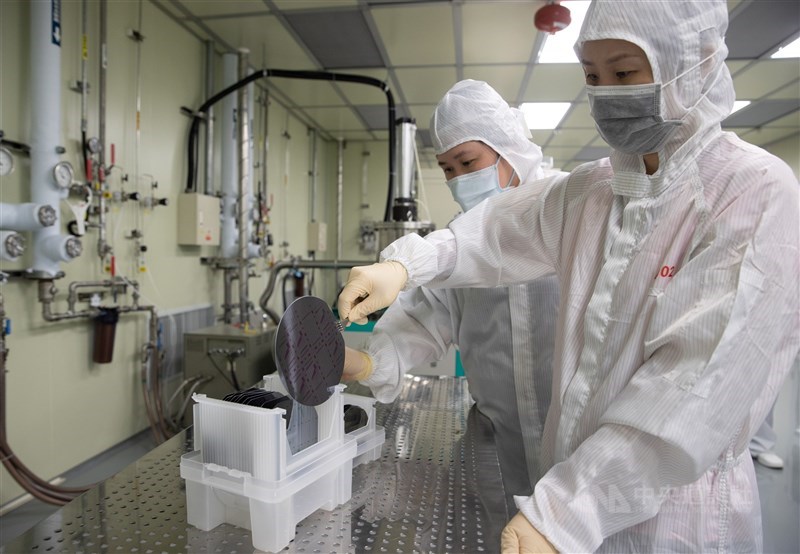 Taipei, Nov. 13 (CNA) National Taiwan University (NTU) will set up an international semiconductor degree program for which it will aim to recruit 50-60 foreign students a year, NTU President Chen Wen-chang (陳文章) said Monday.
Speaking during the briefing for an event that will be held to celebrate the university's 100th anniversary in 2028, Chen said NTU has applied to establish the program that seeks to cultivate international talent with the Ministry of Education.
If the application is approved, the program will kick off in 2024 with 50-60 students, who will receive a bachelor's degree upon completion, Chen said.
The university said the program faculty could include heavyweights from the local semiconductor industry but did not offer more specific details on the program.
Taiwan currently produces 90 percent of the world's most advanced semiconductors, with the success of Taiwan Semiconductor Manufacturing Co. (TSMC), the world's largest contract chipmaker, often coveted by other nations at a time when the global supply chain is facing challenges due to the COVID-19 pandemic and growing geopolitical tensions.
On Sunday, Taiwan's top trade negotiator John Deng (鄧振中), who is part of Taiwan's delegation at the ongoing Asia-Pacific Economic Cooperation (APEC) forum, told CNA that he expects other APEC members will want to discuss semiconductor cooperation during bilateral talks with Taiwan.
Deng said the APEC members will be likely hoping Taiwanese IC companies will invest in their countries or help them build up their own semiconductor talent pools.
NTU is the top university in Taiwan, ranking 21st in the QS Asia University Rankings 2024.