Nvidia CEO unveils generative AI platforms at Computex Taipei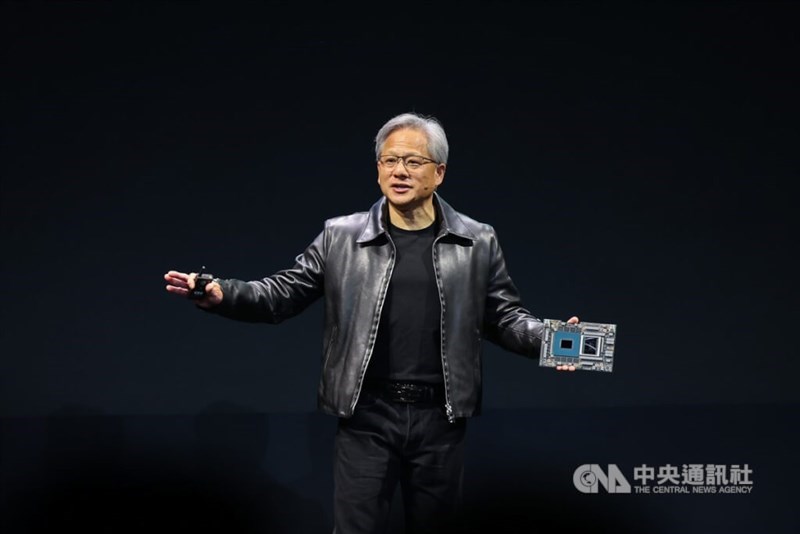 Taipei, May 29 (CNA) Nvidia founder and CEO Jensen Huang (黃仁勳) on Monday unveiled new platforms and services developed by his company that leverage the power of generative AI for a multitude of industries.
In a speech at Computex 2023 in Taipei before an audience of about 4,000 people, Huang described accelerated computing and AI as the path forward, as they mark a reinvention of computing.
"We're now at the tipping point of a new computing era with accelerated computing and AI that's been embraced by almost every computing and cloud company in the world," he said.
At the event, Huang unveiled Nvidia's Avatar Cloud Engine (ACE) for Games, a foundry service that developers can use to build and deploy custom AI models for speech, conversation and animation.
According to the CEO, the ACE for Games technology enables game characters to engage in lifelike conversations with players, revolutionizing interactivity and immersion in gaming.
"This is the future of video games. Not only will AI contribute to the rendering and the synthesis of the environment, AI will also animate the characters," he said.
Nvidia's ACE for Games includes AI foundation models such as Nvidia Riva, a graphics processing unit (GPU)-accelerated speech AI, to detect and transcribe the player's speech.
Aside from gaming, Huang also unveiled the DGX GH200 Grace Hopper Superchip, a large-memory AI supercomputer targeting businesses that need the ultimate in AI performance.
The GH200, which is in full production, combines an energy-efficient Nvidia Grace CPU with a high-performance Nvidia H100 Tensor Core GPU in one superchip, he said.
The combination allows developers to build large language models for generative AI chatbots, complex algorithms for recommender systems, and graph neural networks used for fraud detection and data analytics.
"This processor is really quite amazing. There are several characteristics about it. This is the world's first accelerated computing processor that also has a giant memory," Huang said.
The other new items unveiled at his keynote included the Nvidia Spectrum-X, a networking platform to improve the performance and efficiency of Ethernet-based AI clouds.
Formosa Plastics Group Chairman Wong Wen-yuan (王文淵) and top technology executives from Quanta Computer, Pegatron Corp., Wistron Corp., and Acer Inc. were in attendance to listen to Huang's speech, which lasted about two hours.
Wong said he was interested in generative AI and wanted to hear what the Nvidia CEO had to say about this emerging technology.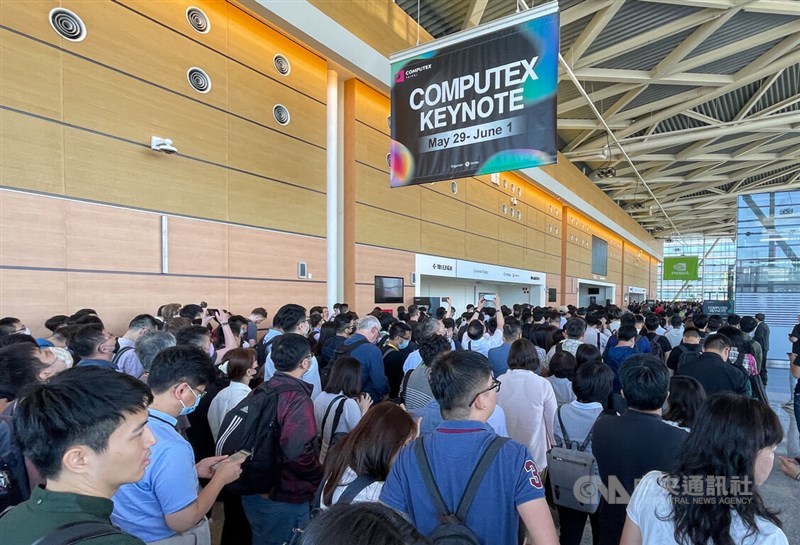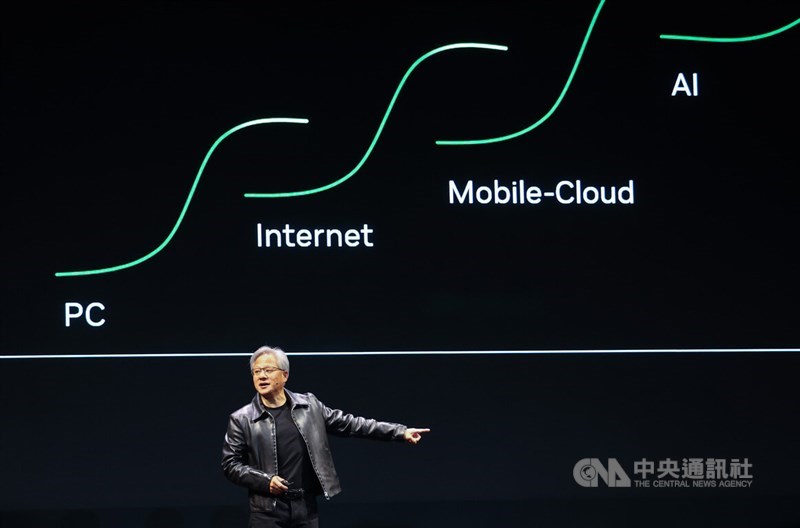 Describing generative AI as the iPhone moment for artificial intelligence, Huang said US$1 trillion in global data center infrastructure is now turning to accelerated computing and generative AI, including scientific computing, data processing, large-scale language model training, and generative AI inference.
Computex 2023 will be held from Tuesday to Friday at the Taipei Nangang Exhibition Center, featuring 1,000 exhibiting companies from 22 countries, according to the Taiwan External Trade Development Council, which is one of the event's co-organizers.
Besides the Nvidia CEO, other speakers at the Computex Keynotes & Forum include Rafael Sotomayor, executive vice president of Netherlands-based NXP Semiconductors N.V., Acer Inc. Chairman and CEO Jason Chen (陳俊聖); and Supermicro founder Charles Liang (梁見後).