Doctors extract 6 cm steel grass-trimmer blade from Chiayi man's chest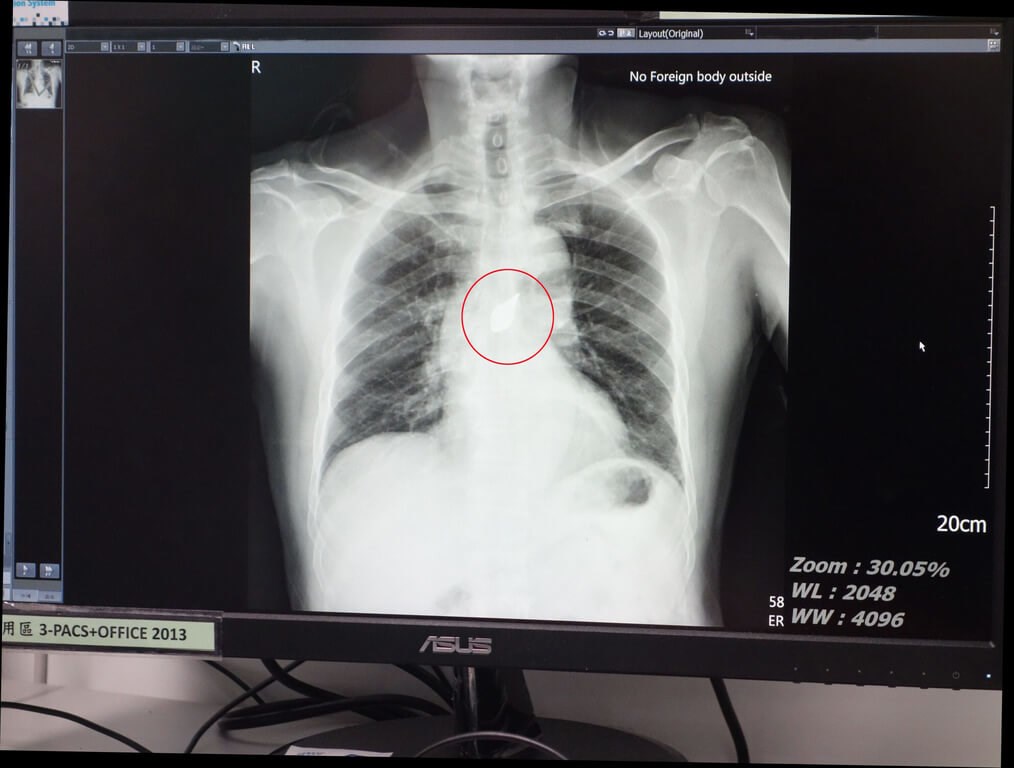 Taipei, Jan. 17 (CNA) Doctors in Chiayi have successfully removed a 6-centimeter steel trimmer blade that snapped off and became lodged in a 63-year-old man's chest after he hit a rock while cutting grass.
In a press release, Dalin Tzu Chi Hospital said the patient, surnamed Lin (林), had been helping a friend cut grass in Chiayi County's Minsyong Township when his trimmer blade hit a rock and he felt a sudden, sharp pain in his chest, leaving him unable to continue working.
After packing up his tools, Lin drove himself to a local hospital, which, seeing the severity of his injury, had him transferred to the emergency room at the larger Dalin Tzu Chi Hospital.
In the ER, Lin was treated for a 2 cm puncture wound in his chest.
Despite bleeding, Lin's breathing, pulse, and consciousness were all normal, the hospital said.
Using chest X-ray and CT scan images that Lin brought with him from the referring hospital, Tzu Chi doctors located a 6 cm blade fragment lodged in his chest -- directly in front of the heart and its five great blood vessels, the hospital said.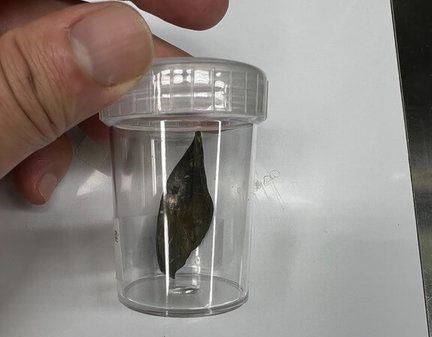 Chen I-chung (陳奕中), a thoracic (chest) surgeon at the hospital, said an operation to remove the sharp, metal fragment was highly risky, as a slight move in the wrong direction could pierce Lin's heart and cause fatal hemorrhaging.
After discussing the matter with Chang Chien-hua (張兼華), director of the hospital's cardiovascular surgery department, Chen decided to first conduct an internal examination using a thorascope -- a thin, flexible tube with a light and a video camera on the end.
After concluding that the surgery could be done without harming Lin, Chen extracted the blade fragment via the original puncture wound and then removed the surrounding tissue to reduce the risk of bacteria on the blade causing an infection, according to the press release.
After around one hour in surgery, Lin was moved into an intensive care unit for two days of observation, the hospital said, adding that he was later discharged and was now recovering at home in stable condition.
In the press release, Chen urged the public to seek immediate medical attention for injuries caused by agricultural equipment, which often carry infection-causing bacteria due to frequent soil contact.