Microsoft plans to establish IoT Center of Excellence in Taiwan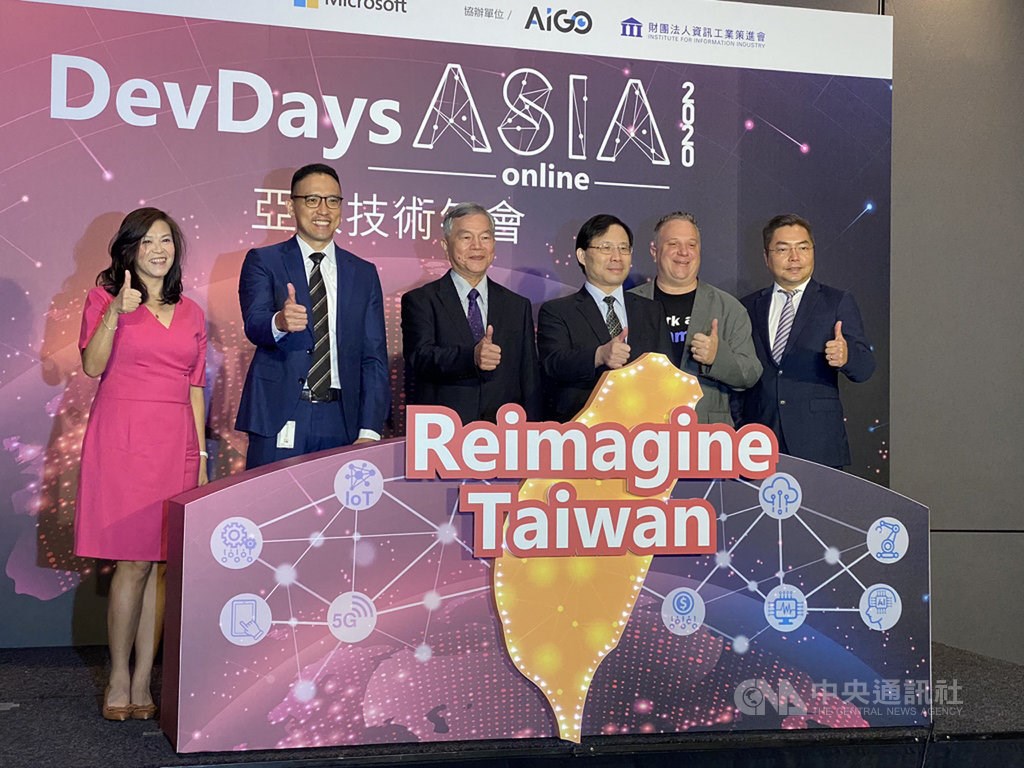 Taipei, Aug. 20 (CNA) Microsoft is planning to establish an Internet of Things (IoT) research and training center in Taiwan to accelerate the development of some of the country's key industries, the company and the Ministry of Economic Affairs (MOEA) jointly announced on Wednesday.
In a press conference at its annual DevDays Asia tech forum in Taipei, the company announced its plans to launch an IoT Center of Excellence, but did not offer details on when the project would go into operation.
IoT refers to a network of connected smart devices capable of collecting and sharing data via the Internet.
According to the company, the center will be part of a second stage of upgrades to existing IoT services in Taiwan, the first of which it launched with the MOEA in 2017.
In the first stage, Microsoft and the MOEA worked together to provide technological assistance to selected Taiwanese industries, generating an estimated NT$3.64 billion (US$123.7 million) in output value over a period of two years.
The second stage of the partnership, meanwhile, will focus on developing artificial intelligence (AI) and IoT solutions for target industries, said Microsoft Taiwan CEO Ken Sun (孫基康).
The company said the center will focus primarily on data-driven sectors such as communications semiconductors and precision finishing, and is expected to produce up to NT$10 billion in output value.
Meanwhile, Deputy Premier Shen Jong-chin (沈榮津) delivered a speech at the forum highlighting Microsoft's long-term cooperation with Taiwan in the area of technological development.
In 2016, following the launch of the government's Asia Silicon Valley plan, Microsoft established its first Asian IoT Innovation Center in Taiwan, Shen said.
The following year, it partnered with the MOEA on a plan to accelerate the digital transformation of Taiwanese industries and in 2018, the company launched its first Asia-based AI research hub in Taiwan, he continued.
Shen argued that Taiwan's transparent democracy and legal system, as well as its high level of information security, make it an attractive destination for international corporations and also provide valuable assets for Taiwan's future economic development.
The DevDays Asia 2020 online forum, which runs from Aug. 19-26, is being held in a mostly digital format this year due to the COVID-19 pandemic.
The program includes presentations and sessions on seven main themes, a workshop led by a senior Microsoft engineer and a hackathon event.