Veteran lawmaker Kuan Bi-ling to head Ocean Affairs Council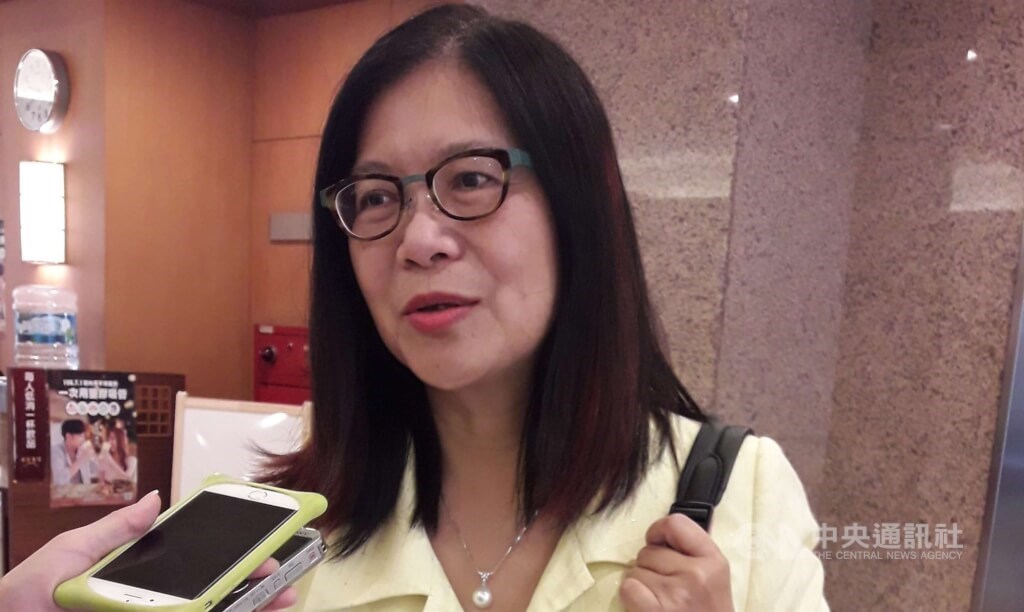 Taipei, Jan. 27 (CNA) Democratic Progressive Party (DPP) Legislator Kuan Bi-ling (管碧玲) will head the Ocean Affairs Council in Chen Chien-jen's (陳建仁) new Cabinet, which is scheduled to be sworn in on Jan. 31, sources confirmed Friday.
Kuan, a 66-year-old five-term lawmaker and the first woman appointed minister of the Ocean Affairs Council, will be responsible for planning and implementing national policies related to maritime affairs, including supervising the Coast Guard Administration.
While representing Kaohsiung in the Legislative Yuan, Kuan was known for co-initiating legislation to introduce more stringent punishments for illegal sand and gravel excavation in Taiwan's coastal waters by Chinese dredgers.
A former associate professor of public administration, Kuan entered politics in 2000, serving in a city government role under then-Kaohsiung mayor and Taiwan's current representative to Japan, Frank Hsieh (謝長廷).
The Kaohsiung-based Ocean Affairs Council -- the first central government agency headquartered outside of Taipei or New Taipei -- was inaugurated in 2018 by President Tsai Ing-wen (蔡英文).
At the time of its founding, Tsai tasked the new agency with protecting the marine environment, promoting maritime industries, and strengthening ocean research.
Kuan's appointment is part of an ongoing government reshuffle following the resignation of Premier Su Tseng-chang (蘇貞昌) on Jan. 19 in the wake of a bruising defeat for the DPP in last year's local government elections.
The first moves of the reshuffle were made Thursday, with the announcement that Deputy Foreign Minister Tsai Ming-yen (蔡明彥) would replace Chen Ming-tong (陳明通) as National Security Bureau chief.
However, a government source said Tsai's administration is set to retain the services of her national security team, including Wellington Koo (顧立雄), secretary-general of the National Security Council at the Presidential Office.
In addition, Defense Minister Chiu Kuo-cheng (邱國正), Foreign Minister Joseph Wu (吳釗燮) and Mainland Affairs Council Minister Chiu Tai-san (邱太三) are expected to continue serving in Chen's Cabinet, the source said.
Meanwhile, Lin Chia-lung (林佳龍), a former transport minister and mayor of Taichung, has been picked to replace David Lee (李大維) as secretary-general of the Presidential Office.
Lee will move to become chairman of the Straits Exchange Foundation, a position the veteran diplomat previously held for two months in 2020, the Presidential Office announced Thursday.