Taiwan looks to closer ties with new German government: MOFA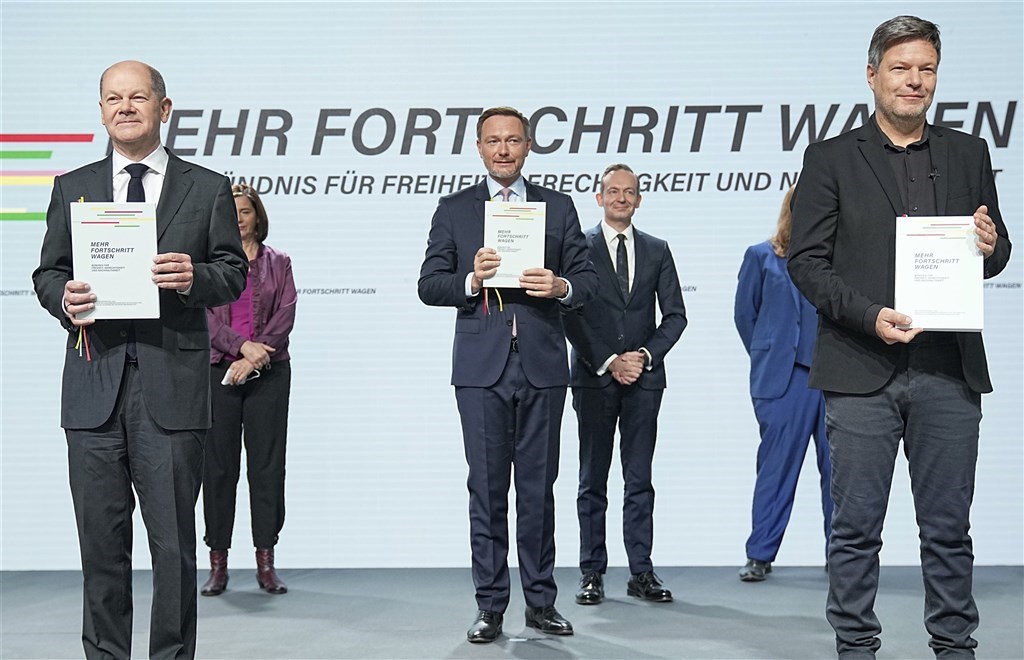 Taipei, Dec. 8 (CNA) Taiwan looks forward to more exchanges with Germany's three-party coalition government, the Ministry of Foreign Affairs (MOFA) said Wednesday, congratulating Olaf Scholz of the Social Democratic Party of Germany (SPD) on becoming the country's new chancellor.
A congratulatory message from President Tsai Ing-wen (蔡英文) has been sent expressing the hope that relations between Taiwan and Germany will continue to build on their current foundation, MOFA said.
Both countries share a respect for freedom, democracy, human rights and rule of law, which has informed bilateral ties over the years, according to MOFA.
For instance, it said, the two sides had inked 12 memorandums of understandings over the past five years -- covering areas ranging from energy transition and financial supervision to air services.
The new German government has demonstrated its support for Taiwan, MOFA said, citing its commitment to back Taiwan's participation in international organizations in its coalition agreement signed Dec. 7.
In the agreement, the traffic light coalition -- which consists of the SPD, the Free Democratic Party (FDP) and the Greens -- also expressed support for the cross-strait status quo being changed only by peaceful means and with bilateral agreement.