Pro-Taiwan cross-party consensus in U.S., no matter who wins: Tsai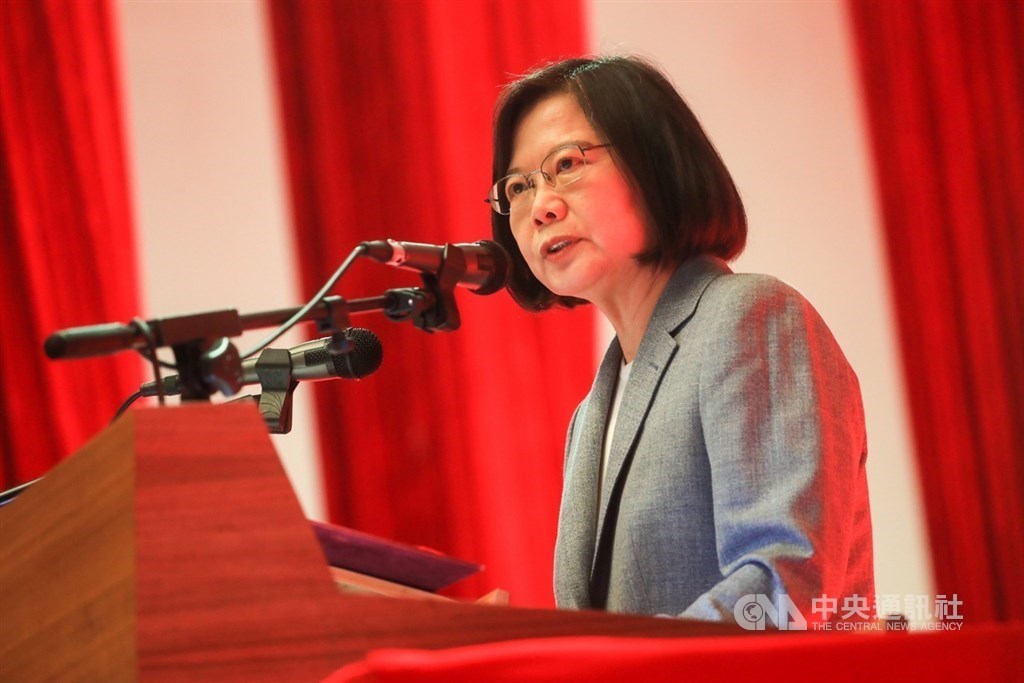 Taipei, Nov. 5 (CNA) President Tsai Ing-wen (蔡英文) assured the Taiwanese public on Thursday that U.S.-Taiwan relations will continue to flourish no matter who wins the U.S. presidential election, as supporting Taiwan is a cross-party consensus there.
In a Facebook post, Tsai said her administration is closely following the election results in the U.S., as Washington is an important ally for Taipei.
She said the government has full confidence that no matter who wins the White House, the U.S. will continue to support Taiwan because such pro-Taiwan sentiment is supported by mainstream America and across the political aisle.
Her administration has always maintained cordial ties with both the Republican and Democratic parties in the U.S. and will work toward closer ties with them following the election, based on the existing foundation, the president said.
As the process of vote-counting continues and before the results are announced, the president said, her administration is monitoring the cross-Taiwan Strait situation and is maintaining close contacts with neighboring countries to jointly ensure regional peace and stability.
The government will also ensure the stability of the local stock market during this period, she added.
Tsai's statement was made amid criticism by some Taiwanese politicians and analysts that the ruling Democratic Progressive Party administration has shown undue preference for incumbent U.S. President Donald Trump and the Republican Party.
Commenting on the same issue, presidential spokesman Xavier Chang (張惇涵) said Thursday the administration does not take any position on the domestic affairs of other countries.
"The U.S. is a democratic country. Taiwan respects any election results derived from its Constitutional process," he said.
Chang said Taiwan will send congratulatory messages to the election winner when the result is officially announced.
He also said Taiwan's government has studied several possible post-election scenarios and their effects during a national security meeting held last week and has taken necessary preparations, without elaboration.
In a separate statement issued Thursday, Ministry of Foreign Affairs (MOFA) spokesperson Joanne Ou (歐江安) reiterated the ministry's position of seeking to maintain good relations with both the Republican Party and the Democratic Party in the U.S.
She said the government has confidence in the U.S. democratic system and believes that the vote-counting process will proceed smoothly, despite a possible delay due to the counting of mail-in votes.
Meanwhile, National Development Council (NDC) deputy head Kao Shien-quey (高仙桂) told reporters that while it is true that the two U.S. presidential candidates have different views on tariff, public infrastructure and financial regulation issues, the Taiwan-U.S. economic partnership will not be affected, regardless of who wins.
She foresaw even closer economic and trade relations between Taiwan and the U.S., citing a likely prolonged U.S.-China trade spat and Taiwan's important role in global supply chains.