Tsai presents 1,000th employment gold card to foreign national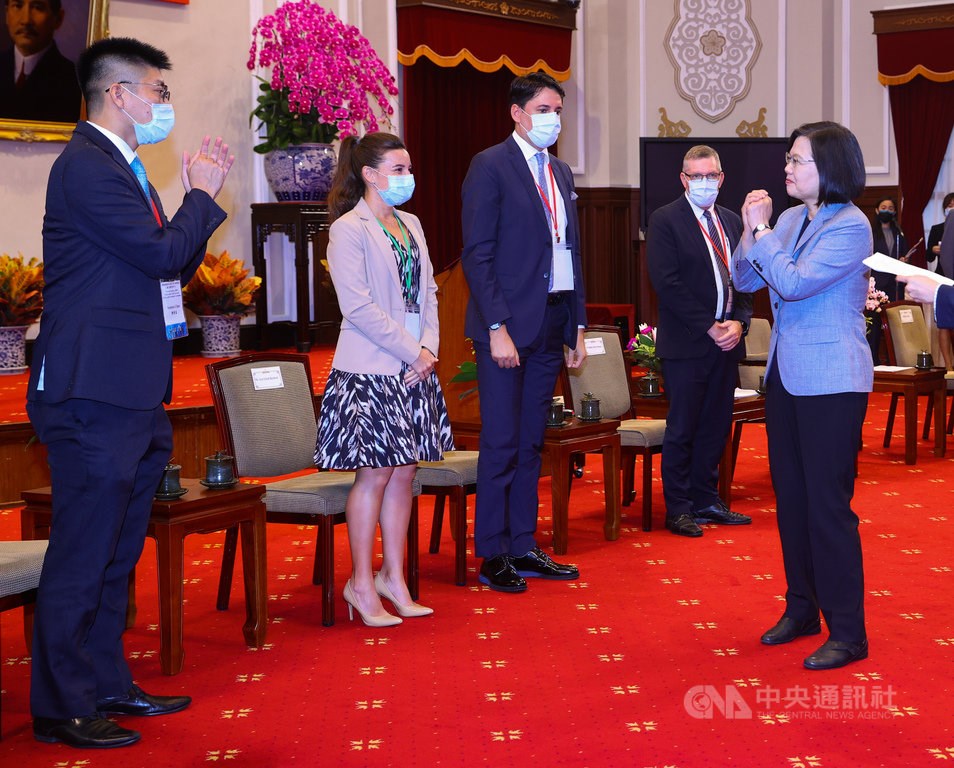 Taipei, Sept. 28 (CNA) President Tsai Ing-wen (蔡英文) on Monday presented the 998th, 999th and 1,000th employment gold cards issued by Taiwan to foreign professionals at a ceremony held to celebrate the number of cards reaching the 1,000 mark.
Since the government launched the Employment Gold Card system to attract foreign professionals with outstanding achievements or unique abilities to work, invest and live in Taiwan in 2018, 1,000 cards have been issued, Tsai said.
The 998th card was received by Seamon Chan (陳希孟) from the United States who helps Taiwanese startups go global through investment in Taiwan, Tsai noted.
She added that the 999th card holder is Mustafa Ozgur Baydarol from Turkey, who holds 10 patents and is an inventor in the high technology sector.
The 1,000th card was presented to American Rodney Dean Morgan, Tsai said, adding that she hopes he will continue to take part in the development of the semiconductor industry in Taiwan.
Steve Chen (陳士駿), co-founder of YouTube, and many other card holders from Silicon Valley and around the world also attended the ceremony, according to Tsai. "You are welcome to Taiwan, to work together with us," she said.
The large number of excellent professionals in Taiwan exemplifies the numerous opportunities available in the country amid the restructuring of global supply chains, the president said.
Noting that Taiwan's democracy and freedom, its rich and diverse culture and safe environment are suitable for investment, Tsai said she believes that with the assistance of international professionals, the country's businesses will become more global, develop a broader vision and strong international competitiveness.
The Taiwan Employment Gold Card system is part of the Act for the Recruitment of Foreign Professionals, which was implemented in February 2018, to attract highly-skilled foreign talent.
The Act relaxes Taiwan's regulations on visas, work permits, taxes, insurance, pensions and residency for foreign professionals and their families.
Under the act, the employment gold card is a four-in-one card that is simultaneously a work permit, residence visa, alien resident certificate and re-entry permit.