Cabinet resigns en masse after KMT election defeat (update)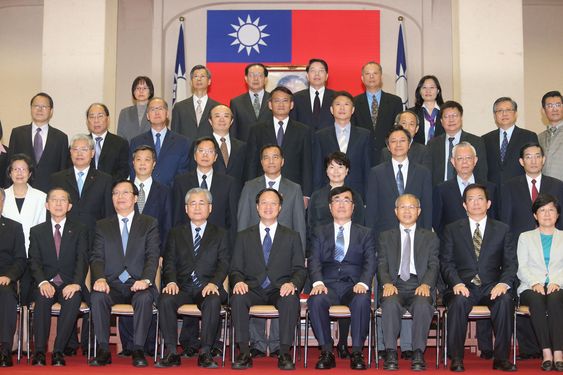 Taipei, Dec. 1 (CNA) Premier Jiang Yi-huah led his Cabinet to resign en masse Monday in the wake of the ruling Kuomintang's crushing defeat in Saturday's local government elections, widely seen as a vote of no confidence in the government.
Jiang's Cabinet will remain in a caretaker role until a new premier is sworn in.
President Ma Ying-jeou, who many speculate will step down as chairman of the KMT this week to take responsibility for the election outcome, has so far not named the next premier.
Speaking during a meeting after the resignation, Jiang urged his Cabinet members to stand firm at their posts of duty during the caretaker period to ensure the normal operation of the country.
He told them major or controversial policies should be left to the new Cabinet to decide, saying that Saturday's election demonstrates that people are not satisfied with the direction of the government.
"In addition to respecting the opinions expressed by the people through their votes, we should closely examine why we could not win support from more voters," he said.
Despite the solemn occasion, the premier smiled and appeared relaxed as he took group photos with his Cabinet members after the meeting as a parting memento.
[Group photo of the Cabinet]
When asked by reporters about his next move, Jiang kept smiling but did not speak a word.
Due to the Cabinet's en masse resignation, several committees in the Legislative Yuan were adjourned early Monday because many Cabinet ministers were absent from hearings.
(By Tang Pei-chun, Chen Wei-ting, Tseng Ying-yu, Tai Ya-chen and Y.F. Low)ENDITEM/WH
Related stories:●Nov. 30: Ma to make new plans in wake of KMT election defeat: spokesman●Nov. 29: KMT crushed in local elections; Cabinet to be reshuffled