INTERVIEW
/
Award-winning SVG journalist grateful for training in Taiwan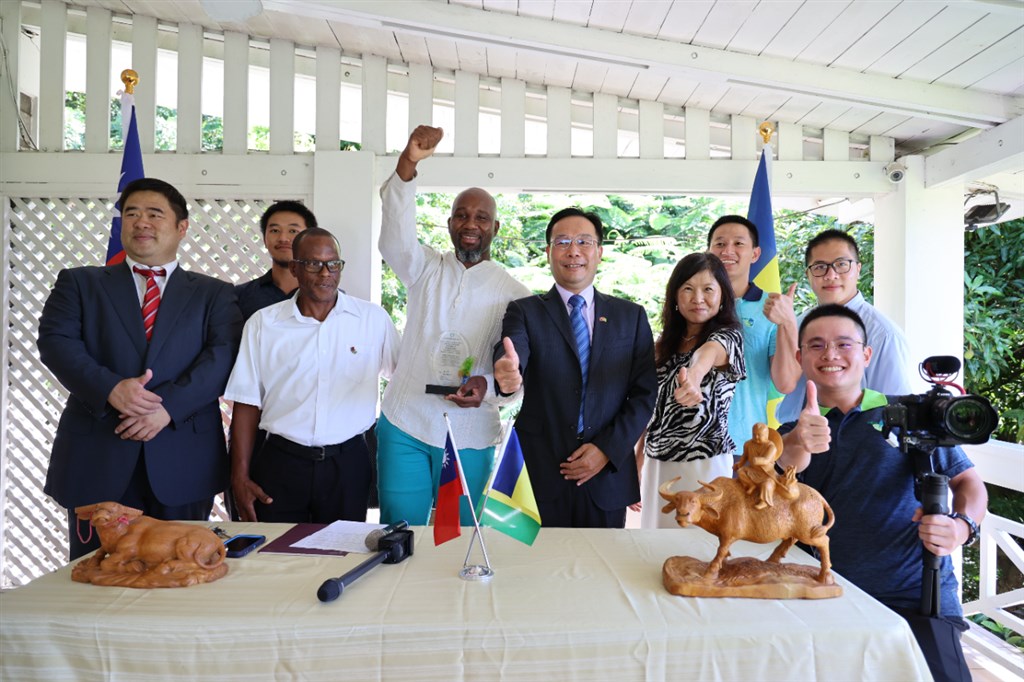 Taipei, Nov. 29 (CNA) Saint Vincent and the Grenadines (SVG) journalist Kenton Chance, who was recently awarded the Distinguished Taiwan Alumni Award, credits the training he received in Taiwan for preparing him to function as an international journalist no matter where he is around the world.
Chance, founder and executive editor of SVG-based iWitness News, graduated from Ming Chuan University with a Bachelor of Arts Degree in Journalism and Mass Communication in 2011 and a Master of Arts in International Affairs in 2012. He became the first Vincentian to receive the award following a ceremony at Taiwan's Embassy in the SVG on Nov. 15.
As a journalist and a communicator, he has traveled to many places around the world, such as South and North America, Asia, Israel, Papua New Guinea, and Europe, and has never felt inadequate, Chance said in an interview with CNA Tuesday.
"There's never been a location where my training in journalism failed me, never once was I in a cohort of journalists and I felt fear. The training I received in Taiwan really prepared me to function internationally as a journalist," Chance said.
Speaking about a memorable experience working on a consultancy job in Paris in 2015 for an international organization, Chance said he was able to utilize the skills from his training in Taiwan to essentially work on his own to shoot and edit videos, take photographs, and write press releases.
"I felt really proud of myself, to tell you the truth, although the content of the work was strategic communication and not really for news media per se, but I was happy and I really felt that this was a really good part of my career," Chance said.
Interestingly, while in France, Chance said he was also able to put the Mandarin he learnt while studying in Taiwan to good use by ordering his first hot meal in Paris at a Chinese restaurant.
"I asked if they spoke Mandarin Chinese and they replied yes, and there I was able to order my first hot meal in Paris because I was able to speak Mandarin," Chance said.
In addition to his experience in Paris, Chance said he also had the opportunity to cover quite a few international conferences with other journalists from developing countries.
"And when I see the way that they work and what they produce, I always feel that my training in Taiwan put me a few steps ahead, and that's not in any way to discredit them or minimize what they do, but it's just my observation," Chance said.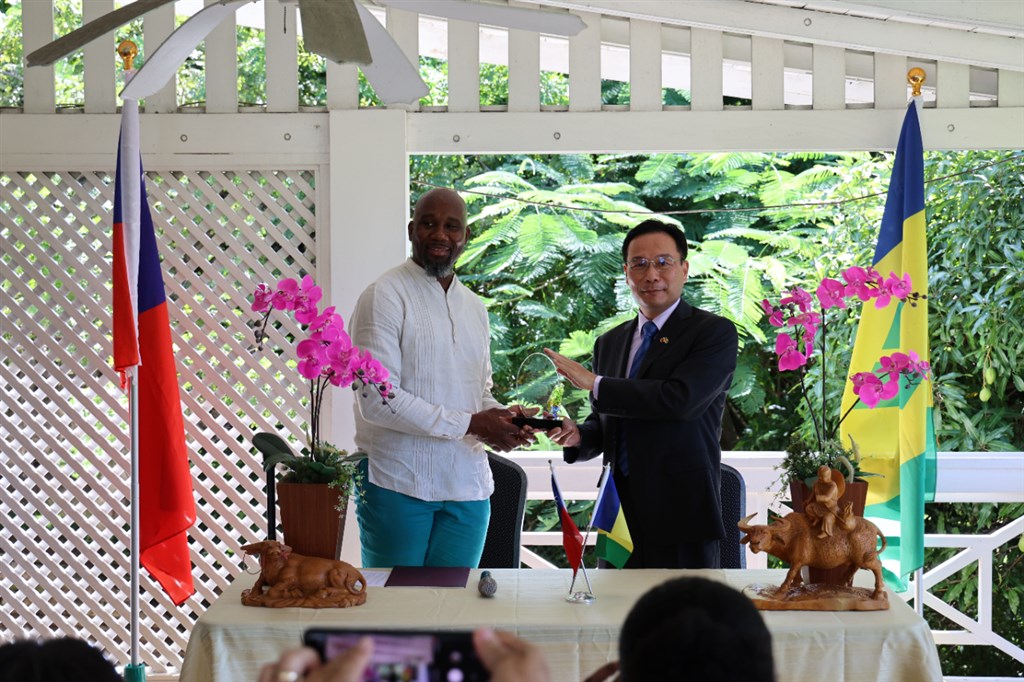 Chance received a one-year Mandarin and a four-year university scholarship from Taiwan's government in 2006 and went on to graduate top of his class for both of his degrees, according to Ming Chuan University.
It was during his studies in Taiwan in 2009 that Chance created iWitness News, which has now become one of SVG's most important news media outlets with 140,000 readers daily, according to Ming Chuan University.
"I want to thank the government and people of Taiwan for the investment they made in me. I know Taiwan has invested a lot of time and resources in training people from all across the world and I'm just happy that I'm one of them, that people can look back and say that they are proud of," Chance said.
Being one of 10 recipients of the 2022 Distinguished Taiwan Alumni Award, which honors the outstanding achievements of people who have studied in Taiwan as a foreign student, Chance was recognized for his excellent performance in promoting a free press environment in the SVG.
Around 230 students from SVG have graduated from scholarship programs in Taiwan since 2004, with some staying in Taiwan, contributing to a talented Vincentian community, which includes entrepreneurs, writers, and professional athletes, according to the Embassy of SVG in Taipei.
View All