French film producer praises Taiwan's openness, inclusiveness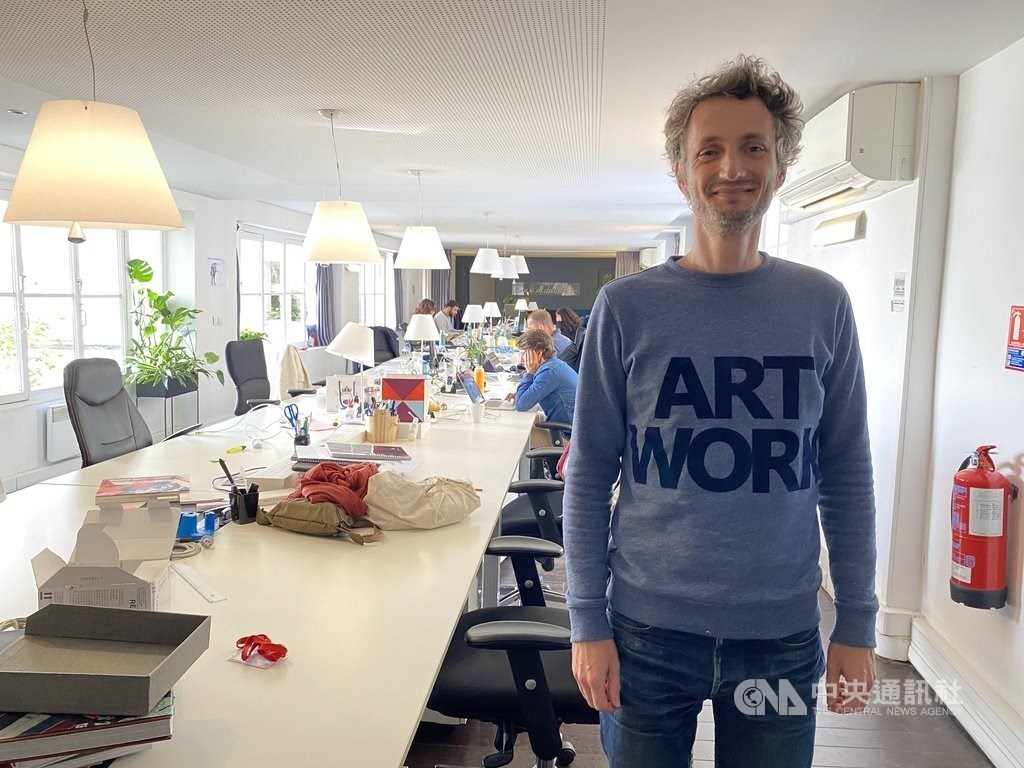 Paris, Oct. 25 (CNA) A French film producer praised the openness and inclusiveness of Taiwan, which made it possible for him to film and complete a long-delayed movie he produced about a gay sex worker.
"Thanks to Taiwan, we were able to eventually make the film," Guillaume de la Boulaye, a producer with Paris-based Zorba Production, told CNA in a recent interview, when speaking about the making of "Money Boys," a cross-border production about a gay sex worker in China.
C.B. Yi, a Chinese-Austrian director, originally planned on shooting a documentary on the subject in China eight years ago, de la Boulaye said.
However, after scouting locations, Yi came to feel that shooting such a documentary in China could be very dangerous and hard to find investors because of rigid censorship of gay-related materials, so he decided to move to Taiwan and make a feature instead, he explained.
"After going to Taiwan, we found that it fits all our needs and has many excellent technical crew and actors," he said.
With funding partly raised by Boulaye and an Austrian partner, production was relocated to Taiwan, where they closely collaborated with a local production company and completed the film.
To apply for a European Union subsidy, they also invited a Belgium investor to join in the film's production, turning it into an Austrian-Franco-Taiwanese-Belgium production, he noted.
De la Boulaye, who has worked with Chinese, Japanese and South Korean film production teams, gave high praise to Taiwan's entertainment industry, saying its quality is even higher than that of France, from hair stylists, make-up and prop teams to Taiwan's subsidy measures.
As the film exposes several challenging issues still viewed as taboo in many countries, de la Boulaye was grateful that Taiwan made it possible to shoot the film.
"Taiwan is an open and inclusive country, which allowed us to produce the film much more easily than in many other Asian countries," he said.
Asked about his most unforgettable memories in Taiwan, De la Boulaye recalled a scene when the leading actor was filming an argument with his family on a typhoon day on set, and an actual typhoon hit the film set in Tainan that night, intertwined with lightning across the sky and cinematic lighting.
"The atmosphere was so magic," he said.
Looking ahead, de la Boulaye said he will cooperate with ARTE, the European culture channel and a public broadcaster, and France's Ministry of culture to shoot documentaries about techno music in Taiwan, China and other Asian nations, to explore how musicians from both sides of the Taiwan Strait break political barriers and work together.
He said he is also in talks with Taiwan+ to seek possible cooperation opportunities.
Taiwan+ is a free English-language streaming service that aims to deliver information, news, and videos that showcase what's happening in the Republic of China (Taiwan).
In June, Money Boys, written and directed by Yi and starring Kai Ko (柯震東), Chloe Maayan, J.C. Lin (林哲熹) and Sun Qiheng, was selected to compete in the Un Certain Regard section at the 2021 Cannes Film Festival.
It has also been nominated to vie for the best director and best actor awards at this year's Golden Horse Awards to be held on Nov. 27.
The movie is scheduled to premiere in Taiwan on Nov. 19 and will be screened in France in April 2022.