NSO to close 2019-2020 season with 'Madama Butterfly'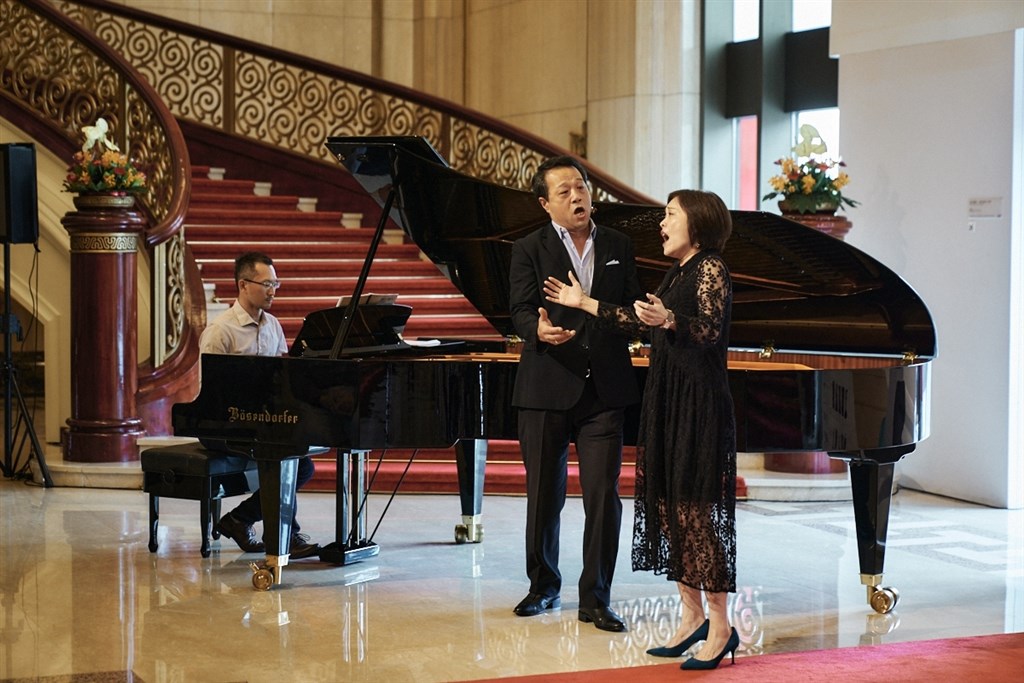 Taipei, July 10 (CNA) The National Symphony Orchestra (NSO) will close its much disrupted 2019-2020 season this weekend with two operatic performances of Giacomo Puccini's "Madama Butterfly."
It will be the first time in eight years the orchestra has played the piece, and formally the final performances for the group's Music Director Lü Shao-Chia (呂紹嘉), whose 10-year tenure is ending, the orchestra said.
The contrast between East and West, traditional and modern cultures in "Madama Butterfly" make it a guaranteed box office success for many opera houses, Lü said during a press event promoting the concerts earlier in the week.
The two leading singers are soprano Lin Ling-hui (林玲慧) of Taiwan and South Korean tenor Choi Seung-jin, who play the headline roles of Cio-Cio San and Pinkerton, an American officer with whom she has a child.
"Ever since I first played Madama Butterfly in 2012, I have had to change my technique every time, in response to my changing voice and physical condition," said Lin. "The fact there is no stage setting this time, means I have to be more familiar with the script and rely more on changes in my singing. It's quite a challenge."
The orchestra, which canceled all the programs in its current season from March due to the COVID-19 outbreak and subsequent social distancing rules for indoor events, originally planned to stage a full opera production of "Tristan and Isolde."
It began planning new performances after the health authorities and the Ministry of Culture relaxed rules for indoor social gatherings in early June.
Despite the short time given to prepare, the concerts, for which over 80 percent of the tickets had been sold as of Friday, bring together leading Taiwanese singers and will use lighting to create dramatic effects for the audience, Lü said.
To help create dramatic effects, the orchestra said Friday it also blocked rows of seats in Taipei's National Concert Hall to create a larger stage and space for lighting equipment.
"Madama Butterfly" will take place at the National Concert Hall at 7:30 p.m. on Friday and 2:30 p.m. on Sunday.