Annual Taipei Tiananmen Square vigil held to remember 1989 massacre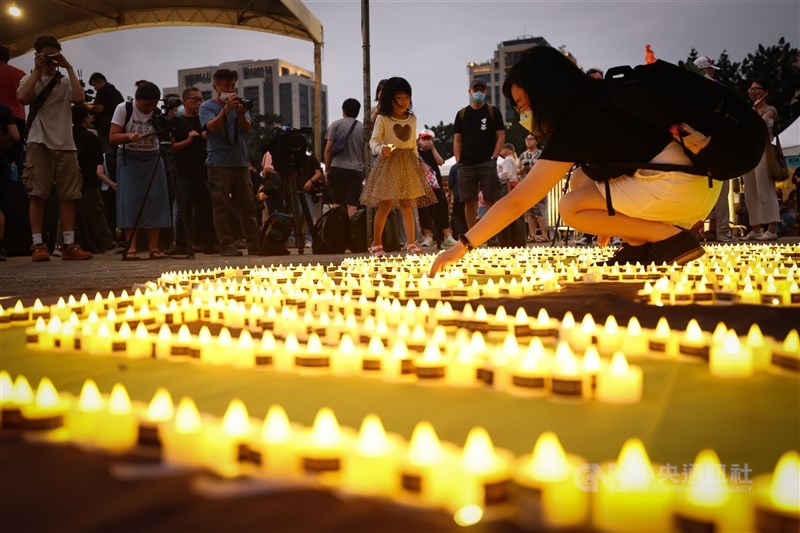 Taipei, June 4 (CNA) An annual vigil to remember a violent crackdown on pro-democracy protesters by Chinese authorities in Beijing 34 years ago on June 4 was held in Taiwan on Sunday and joined by hundreds of people.
The vigil, which began at 6:40 p.m. at the Chiang Kai-shek Memorial Hall in downtown Taipei, included short remarks by Taiwanese and foreign human rights campaigners, exiled Hong Kong protesters and politicians, and Taiwanese lawmakers throughout the evening.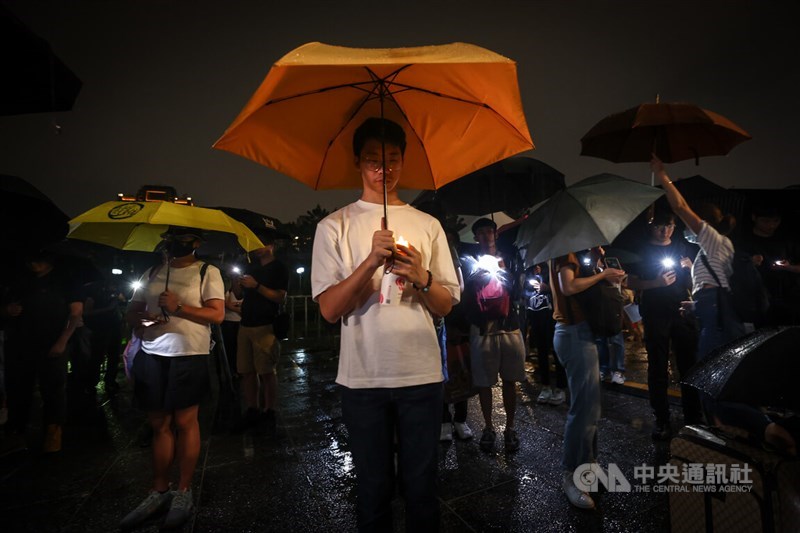 Wu Renhua (吳仁華), a Chinese scholar and participant in the Tiananmen Square protests of 1989, opened the proceedings by lamenting the lack of a commemoration of the crackdown in the Chinese-speaking world outside of Taiwan.
He said pro-democracy groups in Hong Kong had previously held large-scale vigils in Victoria Park every year on June 4 to remember the victims of Tiananmen Square, but Hong Kong authorities banned the event in 2020, citing COVID-19 concerns.
Since then, they have closed the venue to activists in the name of epidemic prevention and more recently to prevent "illegal activities" under the national security law. They held a pro-Beijing carnival in the park this year instead.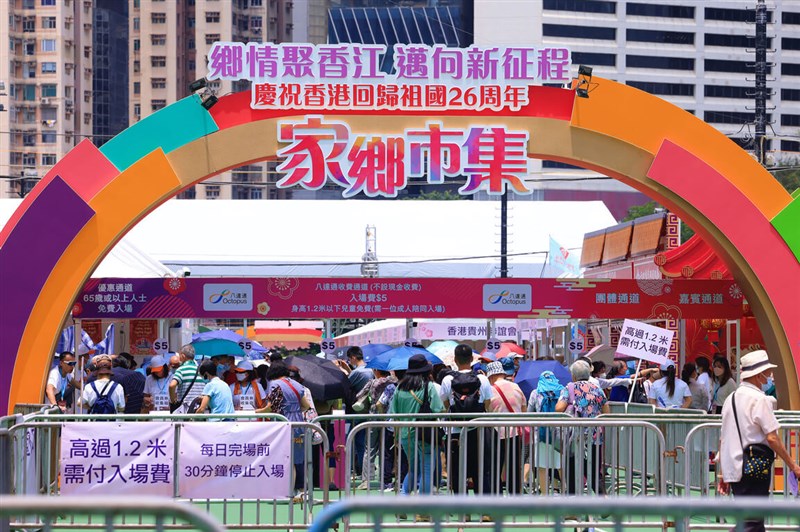 Taiwan now is the sole country in the Chinese-speaking world that can publicly mourn the Tiananmen Massacre, according to Wu, who has published books about the deadly crackdown.
As a witness and survivor of the massacre, Wu said he has participated in the annual vigil in Taipei for five consecutive years, and he was glad to see that more people and groups are joining the annual memorial.
Many people have asked him, he said, why Taiwan needed to commemorate the 1989 incident as it technically has no relations with China.
His answer, he said, is that Taiwan is required to do so as a democratic country to demonstrate its respect for universal human rights.
"Human rights are without borders," he said.
Tseng Chien-yuan (曾建元), chairman of the New School for Democracy (NSD), the chief organizer of Sunday's vigil, said in his address that the Tiananmen Massacre is definitely something Taiwan needed to commemorate each year.
That is because the same Chinese Communist Party regime that brutally cracked down on its own people in 1989 is now sending warplanes and ships in Taiwan's vicinity on a daily basis and trying to intimidate it through military coercion, Tseng said.
The student-led protests started on April 15, 1989, mainly in Tiananmen Square in central Beijing, and were peacefully calling for political and economic reform.
On June 4, 1989, Beijing ordered its military into Tiananmen Square to forcibly end weeks of student-led protests.
Estimated deaths from the crackdown vary from several hundred to several thousand, though China has never released an official death toll.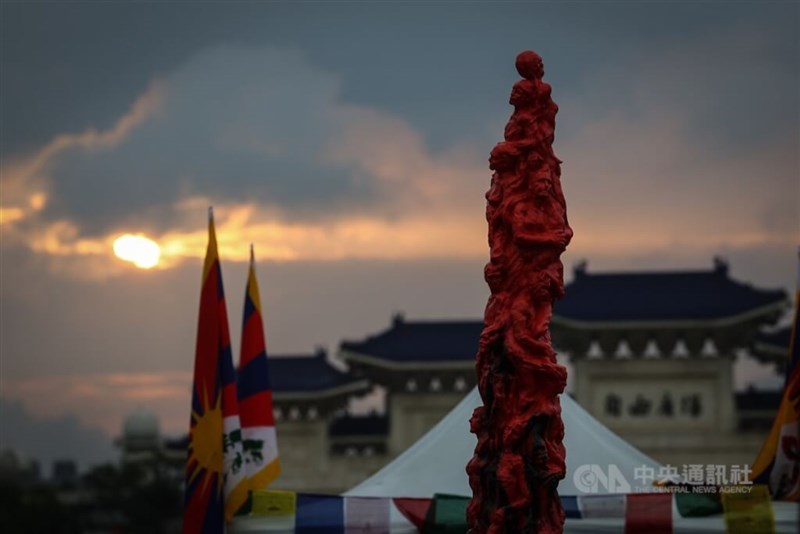 Aside from the Sunday evening vigil, event organizers also held public screenings of three films related to the democracy movement in Hong Kong and China earlier in the afternoon at the CKS Memorial Hall.
A "Democratic Market" featuring booths organized by co-organizers of the memorial event as well as a mourning booth was also opened to the public to mourn and pay their respects by laying flowers at the site.
During Sunday's event, several student representatives from the National Taiwan University Student Association showed their support for Lau Ka-yee (劉家儀), an NTU graduate student and a member of the activist group Tiananmen Mothers.
She was arrested by Hong Kong police Saturday together with seven others as she sought to commemorate the 1989 Tiananmen crackdown in Causeway Bay.
Related News
June 4: Tsai spotlights youth's right to speak without fear on Tiananmen anniversary
June 4: NTU student's arrest by HK police at Tiananmen vigil condemned