KMT vice chair to start 9-day China trip Feb. 8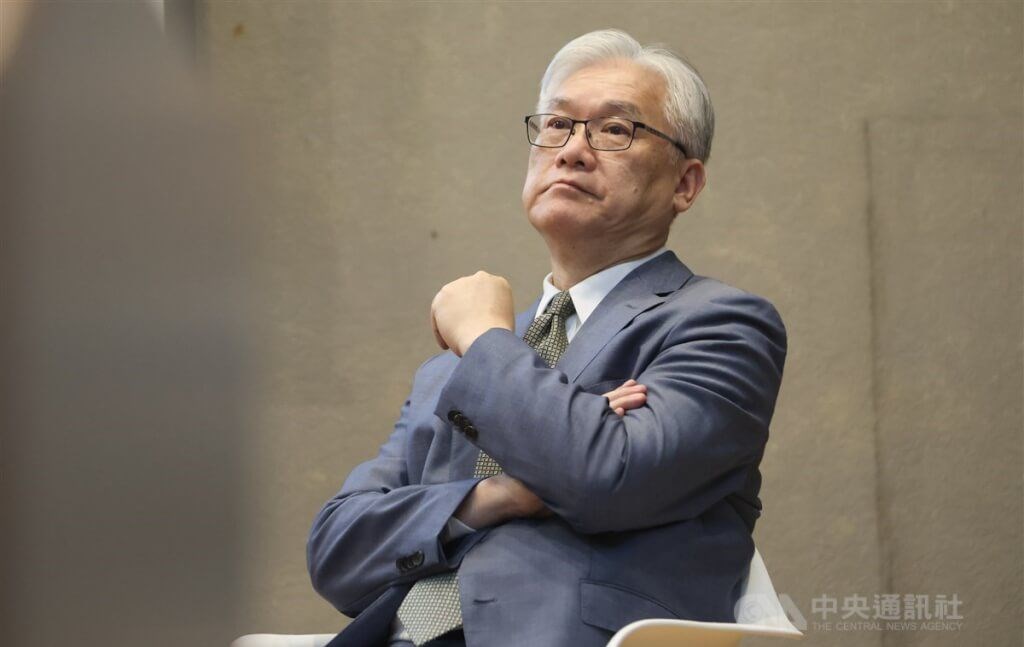 Taipei, Feb. 6 (CNA) Opposition Kuomintang (KMT) Vice Chairman Andrew Hsia (夏立言) is slated to leave for a trip to China on Wednesday where he is expected to meet with Taiwan affairs officials and Taiwan business people, the party said Monday.
During the Feb. 8-17 trip, Hsia will meet with Song Tao (宋濤), head of the State Council's Taiwan Affairs Office, where the two will engage in dialogue on an equal footing, the KMT said in a statement.
Hsia, who will lead a KMT delegation, will also exchange views with Taiwanese business people in China on issues including the resumption of direct flights across the Taiwan Strait, people with knowledge of the matter said Monday.
The three main purposes of the trip include looking after the needs of Taiwanese people based in China, conveying their opinions to relevant authorities, and communicating with Chinese officials in charge of Taiwan affairs, according to the KMT.
In addition to Beijing, Hsia will also visit Nanjing, Shanghai, Wuhan and Chongqing, according to the KMT statement.
The planned trip will be Hsia's first visit to China this year following a 17-day trip in August last year to gain a first-hand understanding of the needs of Taiwanese communities there.
Hsia's trip last August, made shortly after Beijing launched a high-pressure military and economic campaign in retaliation for United States House of Representatives Speaker Nancy Pelosi's visit to Taipei, was considered controversial because of its timing.
Expressing disapproval of Hsia's upcoming China trip, the ruling Democratic Progressive Party (DPP) said in a statement Monday that the trip will spark "unnecessary speculation" internationally.
The speculation would come at a time when Beijing has continued its military intimidation of Taiwan and U.S. Secretary of State Antony Blinken has postponed a planned visit to Beijing following China's deployment of an alleged surveillance balloon in U.S. airspace.
The DPP warned Hsia not to sacrifice Taiwan's interests while "rushing to demonstrate loyalty to China."
In response, KMT spokesman Lin Chia-hsing (林家興) said the KMT will stick to its principles and protect the well-being and rights of people in Taiwan during the upcoming visit to China aimed at meeting the need to deepen post-COVID recovery cooperation between the two sides of the Taiwan Strait.
He urged the DPP not to become an obstacle on the path to cross-strait peace, prosperity and regional stability.
On Monday, several Taiwanese business people in Shanghai told CNA they are looking forward to the upcoming meeting with Hsia so their voices can be heard although they have not yet been informed of Hsia's itinerary in China.
Some Taiwanese business people said they hope to express their concerns about the inconvenience of cross-strait personnel exchanges during the meeting.
A few of them called for the number of cross-strait direct flights to be restored to the pre-COVID-19 pandemic level in order to ensure lower air fares.
Meanwhile, some expressed hope that direct ferry links between Taiwan's outlying Kinmen, Matsu and Penghu islands and China can be fully restored, three years after being suspended due to COVID-19 pandemic.
The services are currently provided exclusively for residents of Kinmen and Matsu islands and their Chinese spouses and children, after the direct ferry links partially re-opened Jan. 7 between Kinmen and Matsu and the Chinese cities of Xiamen and Fuzhou for one month, to offer more convenient travel in the lead up to the Lunar New Year holiday.
Taiwan's government has decided to continue the limited ferry services beyond their previously scheduled termination on Monday.
Lee Jen-hsiang (李仁祥), a Taiwanese businessman based in Kunshan in China's Jiangsu province who registered his residence in Kinmen and returned to Taiwan via the direct ferry link, told CNA that while it took longer, it is also much cheaper than taking a direct flight from Shanghai to Taipei.
According to Lee, he left Kunshan, passing through Xiamen before returning to Kinmen via the direct ferry service and took a flight to Taiwan proper during the Lunar New Year holiday.
A one-way air ticket from Shanghai to Taipei during the holiday cost about 8,000 yuan-10,000 yuan (NT$35,000-NT$44,000), but he spent less than 3,000 yuan via the direct ferry links between Taiwan and China, Lee added.