Hon Hai fined NT$10 million for China investment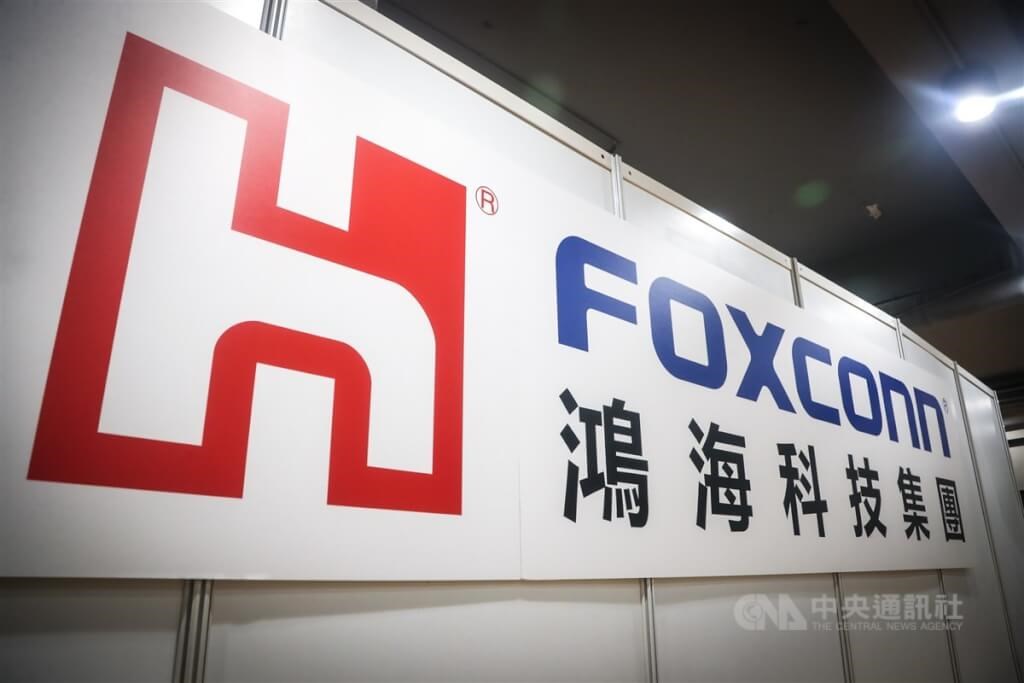 Taipei, Jan. 21 (CNA) Taiwan-based manufacturing giant Hon Hai Precision Industry Co. has been fined NT$10 million (US$328,947) by the Ministry of Economic Affairs (MOEA) for not getting regulatory approval for its investment in a Chinese semiconductor company.
Hon Hai's Shanghai-listed communication network equipment subsidiary Foxconn Industrial Internet Co. (FII) acquired a stake in Tsinghua Unigroup in July without getting the green light from Taiwan's government.
FII later disposed of the stake in December, but Hon Hai was still fined by the MOEA, it said in a filing Thursday with the Taiwan Stock Exchange (TWSE), where Hon Hai shares are traded.
Hon Hai, known as Foxconn internationally, said it did not seek approval from the MOEA before the investment was made because the deal was completed through a complicated multi-layer structure that made it hard to control how the deal proceeded.
But the MOEA's Investment Commission said Thursday that Hon Hai was fined because its indirect acquisition of an 8.23 percent stake in Tsinghua Unigroup without advance approval violated the Act Governing Relations between the People of the Taiwan Area and the Mainland Area.
The commission said, however, that because Hon Hai disposed of the Tsinghua Unigroup stake it previously held, there was no concern over a possible technology leak to China that might affect Taiwan's industrial development.
It also said the fine was reduced to NT$10 million from the up to NT$25 million stipulated by law because Hon Hai has invested about NT$20.4 billion in Taiwan over the past three years and created 7,943 jobs.
Hon Hai disclosed in July that FII's Xinwei Fund had bought a stake in Tsinghua Unigroup for 5.38 billion yuan.
Following the deal, Xinwei Fund controlled a 48.91 percent stake in another Chinese company that held a 20 percent stake in Beijing Zhiguangxin Holding, which owned a 100 percent stake in debt-ridden Tsinghua Unigroup after a business restructuring.
Despite its complex structure, the deal raised concerns that it would help strengthen China's chipmaking capability and compromise Taiwan's national security, at a time when Taipei was forging closer ties with Washington amid escalating threats from Beijing.
Under pressure, Xinwei Fund, which is 99.99 percent owned by FII, later reached an agreement to dispose of its stake in the company to Yantai Haixiu semiconductor development center for no less than 5.38 billion Chinese yuan (US$793 million), Hon Hai said in December.
In its statement Thursday, Hon Hai said the NT$10 million fine accounted for only 0.00015 percent of the company's total sales in 2022 and was unlikely to have any adverse impact on shareholders' rights and its share price.
At an investor conference in mid-August, Hon Hai Chairman Liu Young-way (劉揚偉) said the company had a backup plan if it failed to secure regulatory approval in Taiwan for its investment in Tsinghua Unigroup, without going into details.
He said at the time that Tsinghua Unigroup was involved mostly in IC design and server, router and exchange-board production rather than chip manufacturing, and that the investment was aimed at building ties to help Hon Hai become a supplier or client of the Chinese company.
According to the Investment Commission, Hon Hai has promised to continue to invest in Taiwan over the next couple of years, and it will demand that Hon Hai honor its investment commitment.