ELECTIONS 2022
/
Hong Kongers in Taiwan appreciate voting rights and democracy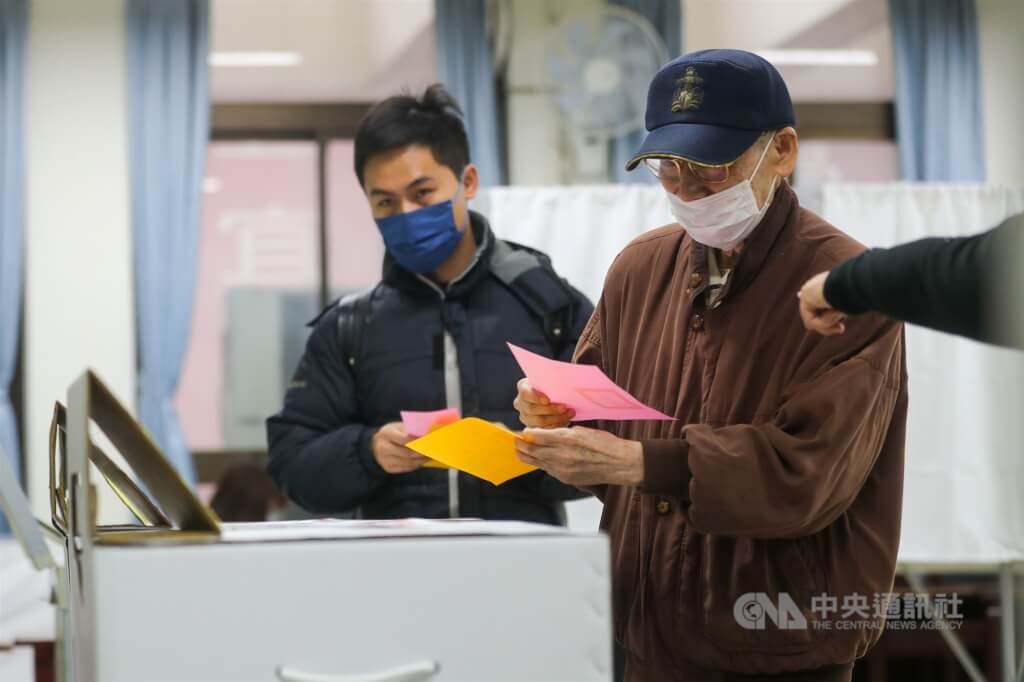 Taipei, Nov. 25 (CNA) For first-time voter Hsu (徐, a pseudonym), a Hong Konger who immigrated to Taiwan and is now a citizen, being able to cast a meaningful ballot in the country's local government elections on Saturday is worth cherishing.
A societal decision-making process is never easy, at least for Hong Kongers, said Hsu, who expressed admiration for Taiwan's democracy.
"People who have not bled before do not know the feeling of pain, and neither do they know that democracy requires shedding blood and pain," said the former Hong Kong resident, who was born in the 1990s, to CNA.
Having seen a pro-democracy candidate she voted for in a Hong Kong District Council election get "disqualified" by the authorities after winning the election, Hsu said the universal suffrage promised by the 1997 Basic Law for Hong Kong as a special administrative region (SAR) of China exists in name only.
Although the law allows for both Chief Executive and Legislative Council elections in Hong Kong, hopes for a free vote have been almost extinguished as China, led by Xi Jinping (習近平), has incrementally turned governance in the city almost into a closed shop open only to Beijing-approved candidates.
Commenting on the upcoming Taiwan elections on Saturday, which will see voters elect 11,023 local government officials -- including mayors, magistrates, and city councilors -- Hsu said she paid the greatest attention to candidates' cross-Taiwan Strait policies, followed by their personal qualities.
Hsu's feelings are shared by Chui Pak Tai (徐百弟), a former councilor for Hong Kong's Wong Tai Sin District living in Taiwan.
The former Hong Kong Democratic Party member, who just obtained his Republic of China (Taiwan's official name) citizenship last year, said he felt both happy to be able to vote in Taiwan and sad about Hong Kong's situation.
Born in the 1950s, Chui said elected public representatives in Hong Kong have very limited power, adding that it is also why voter turnout has been lower than in Taiwan.
Regarding Taiwan's local election, Chui said he cared the most about candidates' positions on Hong Kong due to its proximity to Taiwan.
For Hong Kongers who have been living in Taiwan for a relatively longer period of time and are able to vote here, local elections have become a significant part of their "Taiwan experiences."
An interviewee surnamed Lee (李, a pseudonym) shared with CNA her past voting experiences and observations about major political events that have shaped the country's political scene.
The significant events included the transfer of power between the Democratic Progressive Party (DPP) and Kuomintang (KMT), and the 2014 Sunflower Student Movement which started as a protest over a pending trade-in-services agreement with China, Lee said.
Calling herself a "floating voter," the Hong Konger, who has lived in Taiwan for over 20 years, said she had learned to pick the right candidate instead of leaning towards any particular party.
"I have little hope that the election system in Hong Kong can be improved, but I am happy that I can somehow take part in (democracy) through voting in Taiwan," said Lee, who was born in the 1970s.
For another Hong Konger surnamed Luo (羅, a pseudonym), who moved to Taiwan when she was young, it has been a learning process after voting several times.
Luo said she had learned how to evaluate candidates objectively, underscoring the necessity of having comprehensive knowledge about their policies and personal qualities.
Luo said she hoped Taiwan could continue to enjoy democratic elections in the future, although she said that people also needed to break the stereotypes associated with the DPP and KMT.
Updated
Nov. 26: Results of Taiwan's 9-in-1 local elections, referendum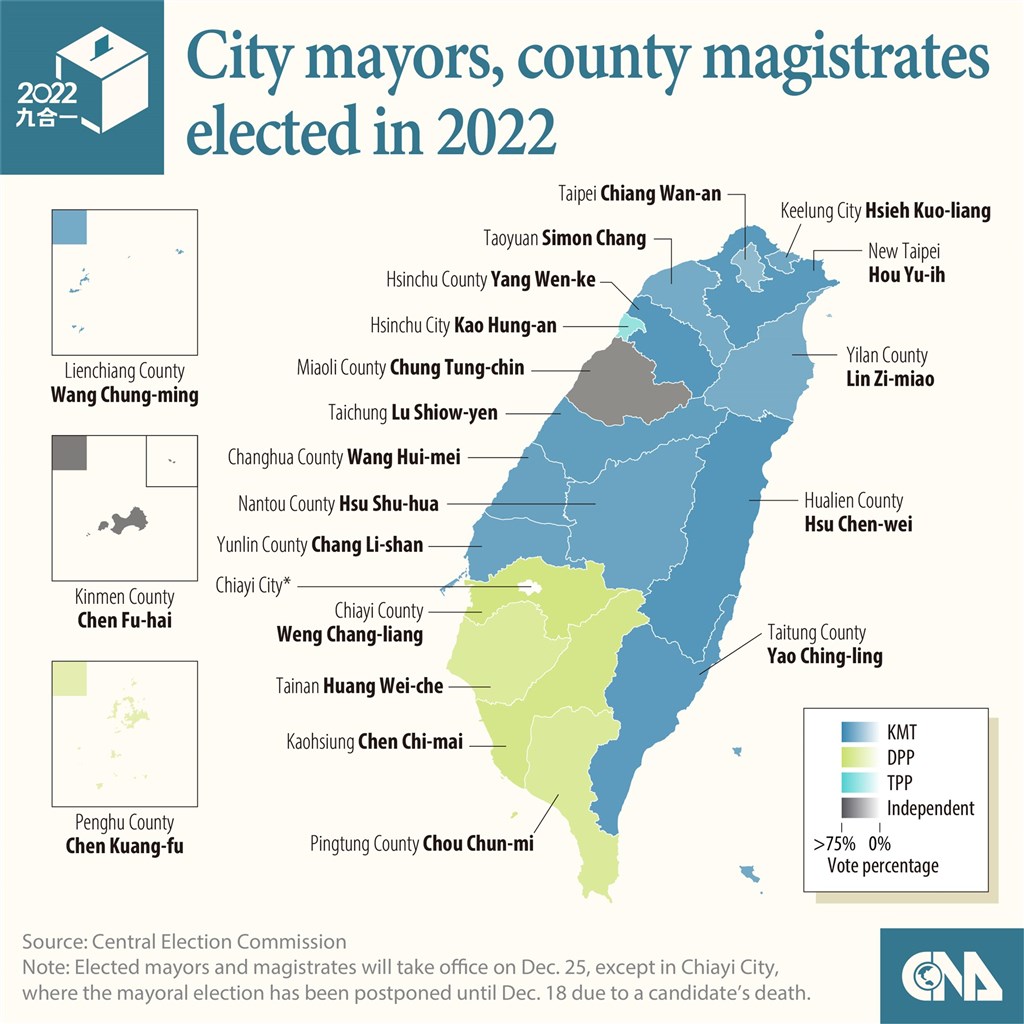 View All