MND declines to comment on rumored Chinese destroyer standoff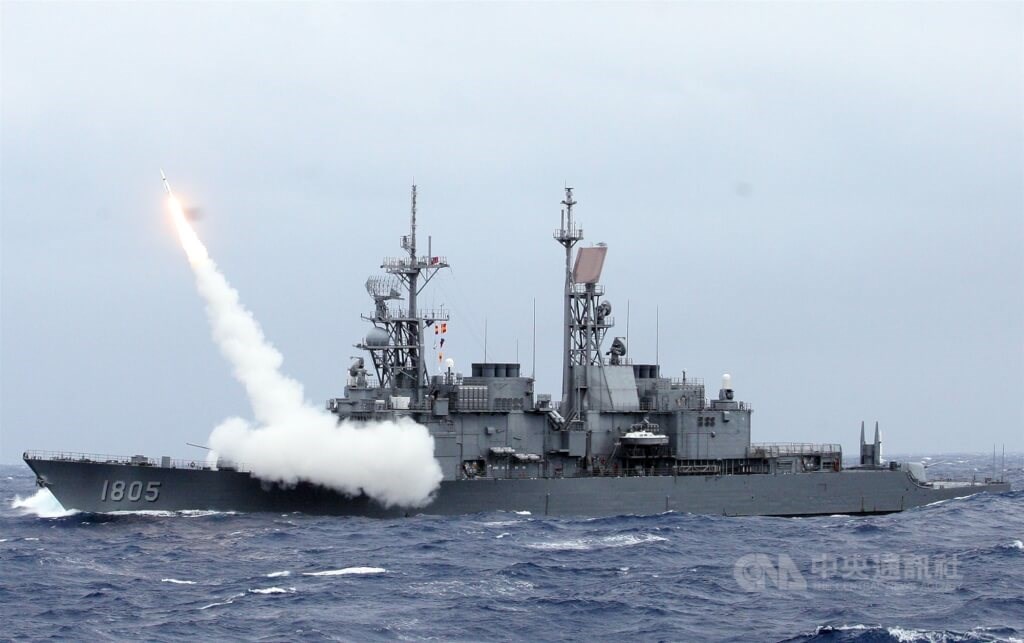 Taipei, Nov. 12 (CNA) The Ministry of National Defense (MND) Saturday declined to comment on the authenticity of an audio recording of an apparent confrontation between a Republic of China (Taiwan) Navy vessel and a Chinese navy destroyer off eastern Taiwan.
In the recording, an officer allegedly on the Chinese destroyer Xiamen can be heard denying the existence of the outer border of Taiwan's contiguous zone during a radio exchange with the ROC Navy destroyer Ma Kong.
The recording, posted on social media, was allegedly made by the Marshall Islands-flagged bulk carrier Lady Neeti, which was sailing nearby when the alleged exchange took place.
In the recording, a man's voice can be heard identifying his vessel as the Ma Kong and warning another ship that it is approaching the outer edge of the nation's contiguous zone 44 kilometers from the baseline.
Another man's voice replies: "Xiamen to Ma Kong, the so-called '24 nautical-mile (44 km) baseline' does not exist. Please check your terminology."
"Our ship has the right to sail here. Please maintain a safe distance of at least 3 nautical miles," the second voice continues.
"This is Ma Kong. We are currently sailing on a course of 230 degrees. Please adjust your course as appropriate," says the first voice, to which the second voice replies: "Xiamen copies."
Asked to comment on the recording, the MND declined to go into details about its military deployments, saying only that it had taken appropriate response measures to all incursions by Chinese military vessels.
Meanwhile, Su Tzu-yun (蘇紫雲), an analyst at the Institute for National Defense and Security Research, told CNA that the best way to prepare Taiwanese mentally for People's Liberation Army (PLA) incursions was to make information on them more transparent and readily accessible.
Since U.S. House Speaker Nancy Pelosi's visit to Taiwan from August 2-3, the PLA has routinely carried out incursions past the median line of the Taiwan Strait and sailed its warships to waters off the nation's east coast in an attempt to create a new "status quo," Su said.
Taiwan could learn from Japan's model of issuing missile alerts whenever North Korea fires missiles toward it, Su added.
"Just like people in Japan, it would not be likely that Taiwan's residents would panic over such alerts, but they would develop a sense of crisis that would increase their mental toughness and make them resilient," Su said.