Complaint filed against retired official over his China claims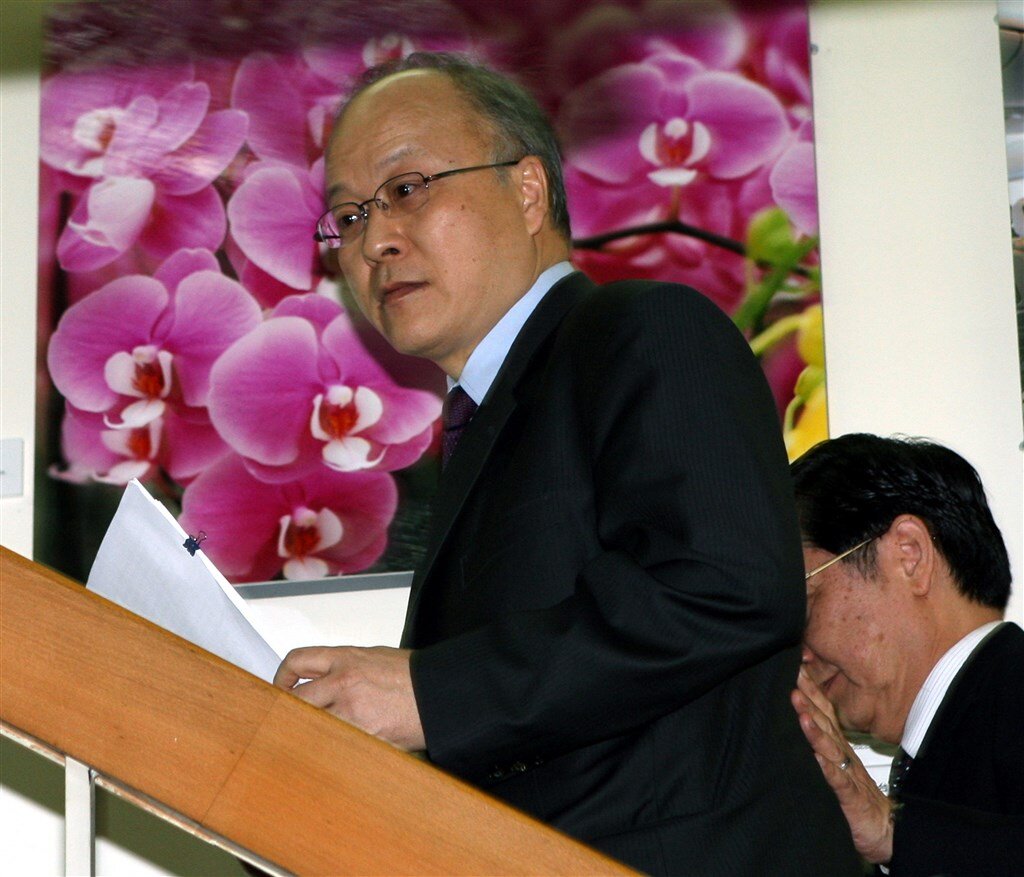 Taipei, Nov. 22 (CNA) A political party in Taiwan filed a complaint Friday against retired Taiwan Provincial Government official Guo Guan-ying (郭冠英) after he told the press the previous day that he was "monitoring" Taiwan's elections on behalf of the Communist Party of China (CPC).
The Green Party filed the complaint at the Taiwan Taipei District Prosecutors Office, on grounds that Guo was helping the CPC to develop affiliated organizations in Taiwan.
Guo, 70, showed up at the Central Election Commission (CEC) on Thursday while the pro-unification New Party was registering its legislator-at-large nominees ahead of the Jan. 11, 2020 elections.
"I represent the Communist Party of China, and I'm here to monitor the elections in Taiwan Province," he told reporters, when asked why he was at the CEC.
Asked whether he was there with the New Party, the retired public servant said firmly, "No, no, I am a Communist, representing the Communists."
Based on Guo's statement that he was working for the CPC, the Green Party filed a complaint against him, accusing him of violating Taiwan's National Security Act.
According to the party, the Act prohibits the "formation of organizations that spy for mainland China."
Anyone found guilty of attempting to harm national security or the stability of society is subject to penalties of a prison term of at least seven years and a fine of between NT$50 million (US$1.64 million) and NT$100 million, according to the Act.
The Act also stipulates that public servants found guilty of endangering national security or social stability will forfeit their retirement pensions.
The complaint against Guo, filed by Green Party founder Kao Cheng-yen (高成炎) and attorney Lee Ching-chi (李菁琪), said Guo is believed to be building an organization to serve the Communist Party of China.
Guo, a retired ranking official who draws a high pension in Taiwan, is carrying out China's orders to "monitor" the registration of legislative candidates at the Central Election Commission, the Green Party said in its complaint.
Commenting on the matter, Democratic Progressive Party (DPP) Legislator Lee Chun-yi (李俊俋) told CNA that in Guo's case, it was "a standard offense against national security."
Another DPP lawmaker, Lo Chih-cheng (羅致政), said it was a clear case of China attempting to influence or interfere in Taiwan's elections.
"No Taiwanese will be pardoned" if they are found to be helping China with those efforts, Lo said.
Meanwhile, lawmaker Tseng Ming-chung (曾銘宗), caucus whip of the opposition Kuomintang (KMT), told reporters that Guo's comments were "ridiculous," "detestable" and unacceptable to anyone in Taiwan.
The relevant authorities should move to investigate the matter, he said.
KMT lawmaker Lin Te-fu (林德福) also denounced Guo's comments, saying Taiwan is a democratic country that adheres to the rule of law.
The people of Taiwan will form their own views about Guo's comments, he said.