Chinese military aircraft undertake maneuvers near Taiwan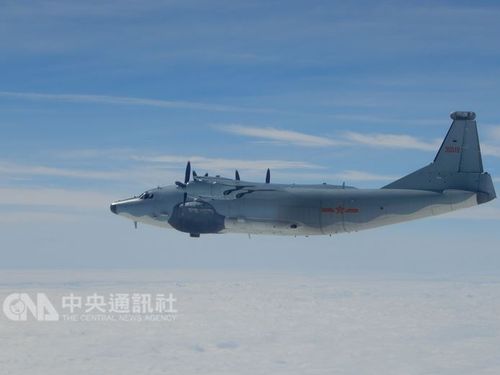 Taipei, April 19 (CNA) A number of Chinese People's Liberation Army (PLA) aircraft carried out an exercise near Taiwan on Thursday, marking the second day in a row China has conducted air drills in the area, according to the Ministry of National Defense (MND).
The MND statement noted that the aircraft included the Y-8 medium size, medium range transport aircraft, the Xi'an H-6 strategic bomber and the Tu-154 electronic surveillance aircraft, though it did disclose the number of aircraft.
The planes flew through the Miyako Strait into the Western Pacific and made their way through the Bashi Channel before returning to base in mainland China, the ministry said.
According to the MND, the ROC military monitored the exercise and found no activity out of the usual.
The day before, two Xi'an H-6K strategic bombers from China traveled the same route in an exercise characterized as a standard drill that posed no threat to Taiwan.
The PLA also conducted a live-fire exercise in waters off Quanzhou in China's southeastern Fujian Province on Wednesday.