Over 100 German students apply for 30 TSMC training slots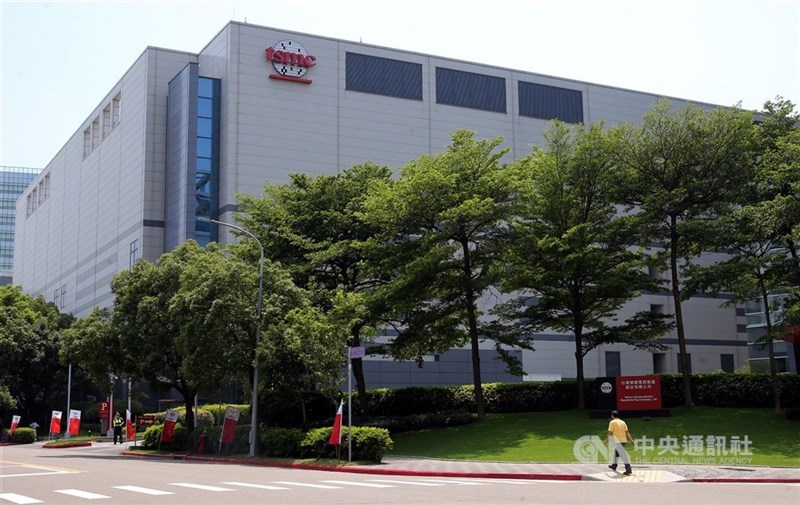 Berlin, Nov. 20 (CNA) More than 100 German students have applied for 30 spots on a Taiwan Semiconductor Manufacturing Co. (TSMC)-backed training program, according to the Dresden University of Technology (TU Dresden).
In response to a CNA inquiry recently, TU Dresden said that 124 students from universities in the state of Saxony (Sachsen) in eastern Germany had applied for the training program, citing information from the Saxon Science Liaison Office in Taipei.
TU Dresden said that the names of the 30 people selected for the training scheme as well as five standbys would be published later this week.
Students in the training program will depart for Taiwan in February and begin their study in a Taiwanese university to learn basic semiconductor theories in March, TU Dresden said.
They will then spend time at TSMC's training center for newcomers and work in the chipmaker's factory for two months from June, TU Dresden added.
TU Dresden said that all master's students as well as undergraduates who are at least on their third year at one of 11 universities in Saxony can apply for the TSMC training program.
Qualified candidates with good English proficiency majoring in electronics engineering, information engineering, microelectronics engineering, nanoengineering, raw material science, mathematics, physics and chemistry are encouraged to submit their applications, TU Dresden said.
TU Dresden added that applicants who interned in the semiconductor industry will have an advantage to compete for a training spot at TSMC.
The applicants who secure a spot in the training program will receive subsidies from the Saxony state government to purchase flight tickets and cover their living expenses in Taiwan, TU Dresden said.
According to the Saxon Science Liaison Office in Taipei, the number of spots on the training program could be raised to 100 by 2025.
In September, TSMC, which announced plans to set up a 12-inch wafer fab in Dresden, the capital city of Saxony, signed a deal with the government of Saxony and TU Dresden to cultivate a pool of semiconductor talent.
Speaking at the time, Lora Ho (何麗梅), TSMC senior vice president of human resources, said by working with engineers on site, students selected for the program would gain "a deeper understanding" of the semiconductor manufacturing process and the operations of TSMC wafer fabs.
In August, TSMC announced a joint project to break ground on a wafer fab in Dresden in the second half of 2024.
According to TSMC, mass production is scheduled to start at the end of 2027, using 12nm, 16nm, 22nm and 28nm processes for the production of automotive electronics and specialty industrial devices.
The European Semiconductor Manufacturing Co. will be 70 percent owned by TSMC, while investment partners Bosch, Infineon Technologies and NXP Semiconductors will each have a 10 percent stake.
According to TSMC, a board meeting has approved the investment of up to 3.499 billion euros (US$3.763 billion) as part of the joint venture.
The planned plant in Dresden will be TSMC's first fab in Europe, which is expected to create 2,000 jobs in the high-tech industry.