TRADE DEALS
/
Taiwan, U.K. planning preliminary talks on new trade partnership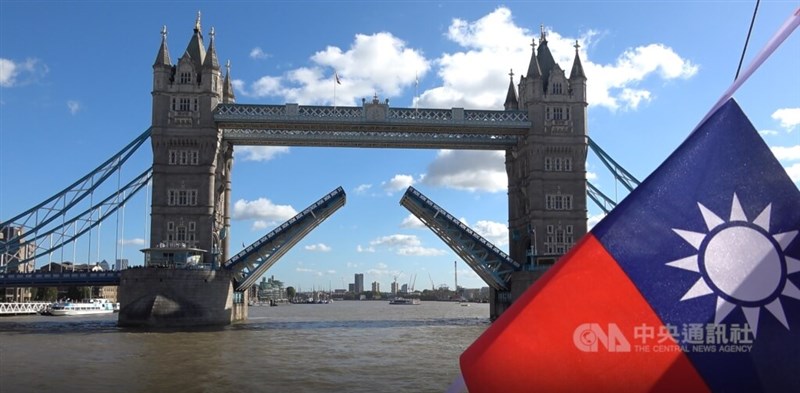 Taipei, July 27 (CNA) Taiwan and the United Kingdom on Wednesday jointly announced a decision to begin working toward preliminary talks on a new trade partnership that will focus initially on investment, digital trade and energy.
London and Taipei issued separate statements saying that they would start work on an "Enhanced Trade Partnership" (ETP), though they did not say when the official talks on ETP would begin.
The decision was made after Taiwan's top trade negotiator and Minister without Portfolio John Deng (鄧振中) and Britain's Minister for International Trade Nigel Huddleston held a teleconference earlier Wednesday.
According to Taiwan's Office of Trade Negotiations, both sides reached the decision on the ETP's launch during that call.
Both sides agreed to prioritize the talks on investment, digital trade, energy and net zero to pave the way for fair trade, to cooperate in climate change and decarbonization, and to enhance data free flow with trust, the office said in its press release.
Britain's Department for Business and Trade said in a separate statement that the partnership would be underpinned by "non-legally binding Memoranda of Understanding" in key areas such as bilateral investment and digital trade, as well as energy and the transition to net-zero carbon emissions.
"The ETP will build on our ongoing collaboration through annual Trade Talks to tackle barriers to trade and promote U.K. expertise, deepening our relationship to take advantage of increasing commercial opportunities," it added.
Taiwan is the third country the U.K. has engaged in ETP talks with following India and Thailand, according to Taiwan's Office of Trade Negotiations.
The U.K. is the world's sixth-largest economy and ranks as Taiwan's third-largest trading partner in Europe.
Taiwan, meanwhile, is the U.K.'s 10th-largest trading partner in Asia. From January to April 2023, the total bilateral trade between the U.K. and Taiwan was US$1.97 billion, according to Taiwan government data.
Also Wednesday, both sides announced that the U.K. will be hosting the 26th annual bilateral Trade Talks later this year and both delegations will be headed by Huddleston and Taiwan's Deputy Economics Minister Chen Chern-chyi (陳正棋).
Both governments have not announced the exact date of this year's talks.
The U.K. and Taiwan have a long-standing trade relationship with annual ministerial trade talks held since 1991.
At the last Trade Talks held in Taiwan in November 2022, both sides discussed barriers to trade in sectors like fintech, food and drink and pharmaceuticals, aimed at helping more U.K. firms export and invest in Taiwan, according to the U.K. Department for Business and Trade.
View All