TSMC raises sales growth forecast to 35% for 2022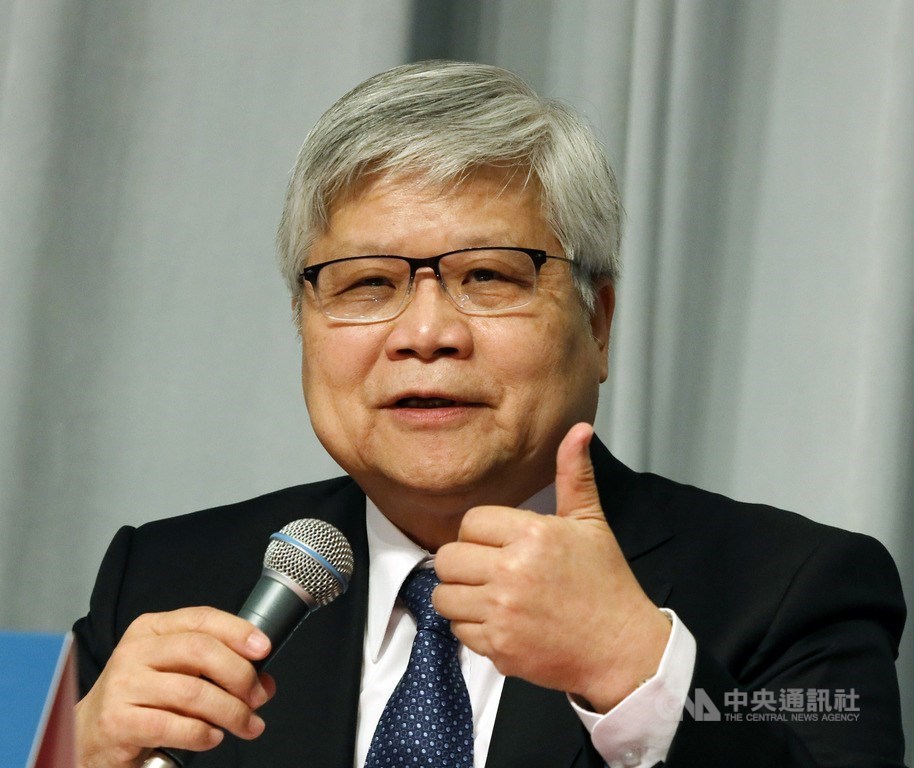 Taipei, July 14 (CNA) Taiwan Semiconductor Manufacturing Co. (TSMC), the world's largest contract chipmaker, raised its sale growth forecast for 2022 to 35 percent on Thursday, although some of its customers have started to adjust inventories.
In an investor conference, TSMC CEO C.C. Wei (魏哲家) said demand for consumer electronics gadgets such as PCs and smartphones had showed signs of weakening, prompting some of its clients to adjust inventories, but demand for high-end chips used in applications such as high-performance computing (HPC) device, data centers, and automotive electronics remained solid.
Wei said he remained upbeat about TSMC's sales, and hiked his forecast of the company's revenue in U.S. dollar terms to 35 percent for 2022 from the previous estimate of 30 percent made in June.
The revised sales growth forecast by Wei came after growing concerns over rising inventory levels in the global semiconductor industry at a time when demand for consumer electronics gadgets has been dampened by rising inflation and a rate hike cycle worldwide.
As some clients had started to lower their inventories in the second half of this year, these inventory adjustments are expected to continue for "several quarters" into the first quarter of 2023 before inventories fall to a healthy level, Wei said.
Before the investor conference began, TSMC released its second-quarter results in which the chipmaker said it posted a record NT$237.03 billion in net profit for the April-June period, up 16.9 percent from a quarter earlier and also up 76.4 percent from a year earlier.
As for 2023, Wei said he had faith that TSMC would continue to experience sales growth as the company had set up long-term strategic business ties with clients that use the chipmaker's supplies in high-end processes, such as for high-performance computing devices. Inventory adjustments were expected to have a limited impact on TSMC's sales growth, he said.
Wei said TSMC was expected to benefit from its efforts in developing the advanced 3-nanometer process, which is scheduled to begin mass production in the second half of this year and expected to start contributing to the company's sales in the first half of next year.
The N3E process, which is an upgraded version of the 3nm technology, is scheduled to start commercial production a year after mass production of the 3nm process begins, Wei said, adding the new technology will be mainly used in HPC devices and smartphones.
For the more advanced 2nm process, Wei said, trial production is scheduled to start in 2024 before mass production kicks off in 2025, and the new technology is expected to be the most efficient in the semiconductor industry.
Wei said he expected TSMC's capital expenditure for 2022 to hit the lower end of its earlier estimate ranging between US$40 billion and US$44 billion, and the spending would be aimed mainly at the production of chips used in 5G applications and HPC devices. Wei emphasized TSMC will expand its capex for specialty process development to meet clients' needs.
In the first half of this year, Wei said TSMC's capex hit US$16.72 billion, up 12.9 percent from a year earlier.
Also at the investor conference, TSMC's Chief Financial Officer Wendell Huang (黃仁昭) said the chipmaker was expected to generate US$19.8 billion to US$20.6 billion in consolidated sales in the third quarter, and the median figure of US$20.2 billion would rise about 11 percent from a quarter earlier.
Despite the rise in sales, Huang said inflation and higher raw material prices could cut its gross margin -- the difference between revenue and the cost of goods sold -- to some extent.
According to Huang, the third-quarter gross margin is expected to range between 57.5 percent and 59.5 percent with the median figure of 58.5 percent falling by 0.6 percentage points from the second quarter.
Meanwhile, TSMC Chairman Mark Liu (劉德音) said expenses in the company's wafer fab in the U.S. state of Arizona had been higher than expected but the chipmaker had no plans to find a partner to build the plant.
TSMC is building a 5nm process plant in Arizona which it is investing US$12 billion in, and production is scheduled to begin in 2024.
Despite the higher costs at the U.S. plant, Liu said TSMC had set a goal to maintain its gross margin above 53 percent in the longer term as the company had factored in those costs at the Arizona site.