Siemens Gamesa starts nacelle turbine assembly in Taichung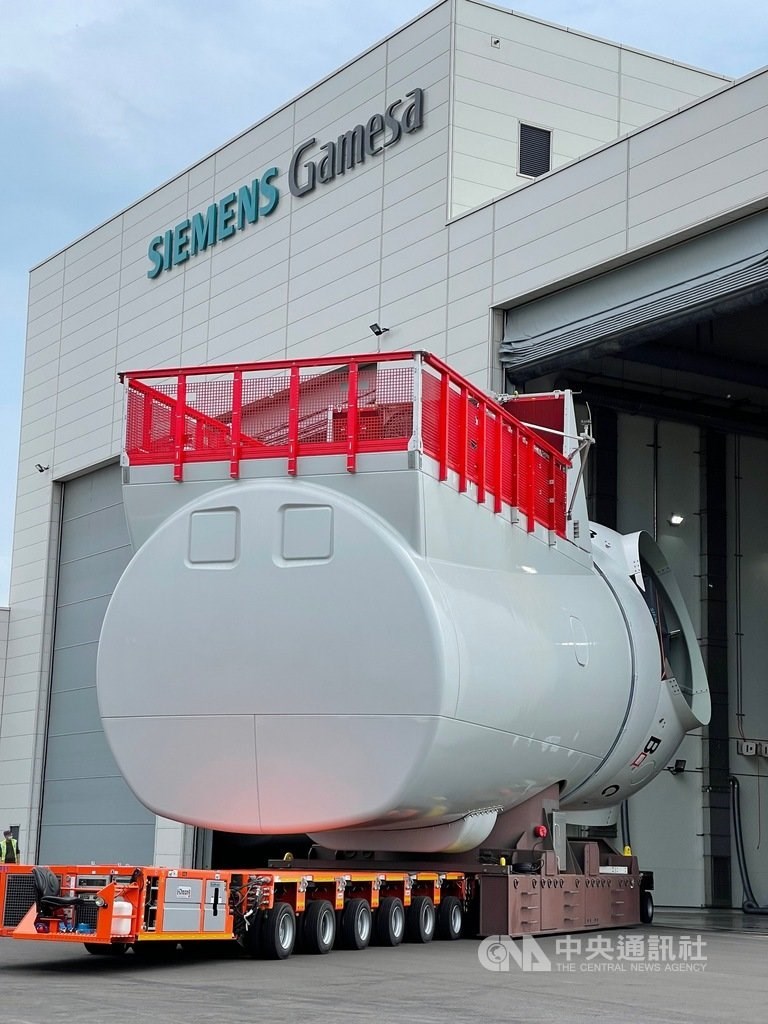 Taipei, Aug. 3 (CNA) A newly established nacelle assembly facility operated by Siemens Gamesa has officially started production in Taichung, its first plant outside Europe, the multinational wind engineering company announced Tuesday.
In a statement, Siemens Gamesa said the primary goal of the Taichung facility is to provide support for the 900 megawatt (MW) Greater Changhua 1 and 2a Offshore Wind Farms, which are currently being developed in central Taiwan by the Danish firm Ørsted.
The first wind turbine nacelle was recently assembled at the 30,000-square meter Taichung plant, which the German-Spanish company said "reinforces our local footprint in the fast-growing Asia-Pacific region."
The Taichung site will assemble the SG 8.0-167 DD turbines for the Changhua offshore wind farm project, it said.
According to Siemens Gamesa, the wind turbine model comes with a 167-meter rotor and is fitted with new aerodynamic 81.4m long blades that can produce up to 20 percent more energy annually than its predecessor.
The Changhua 1 and 2a wind farms are located 35-50 kilometers off the coast of Changhua and will have a capacity of approximately 900MW, enough to supply around 1 million Taiwanese households with green power once completed, Ørsted said on its website.