Target price on TSMC shares raised to over NT$600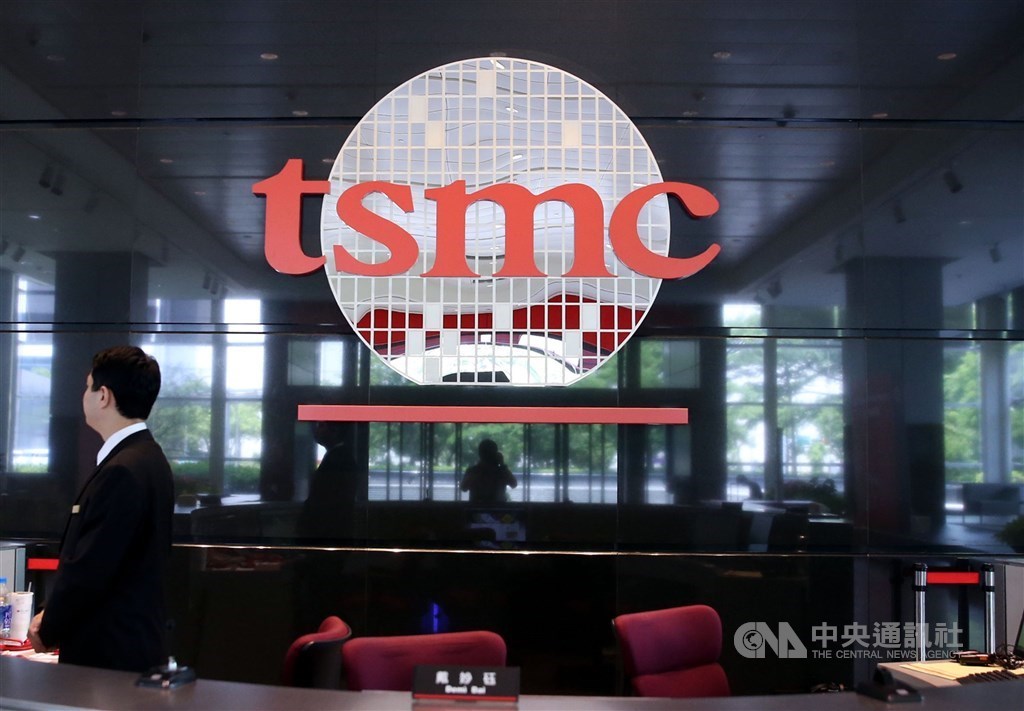 Taipei, Dec. 5 (CNA) Amid optimism over contract chipmaker Taiwan Semiconductor Manufacturing Co's (TSMC) shipments in the fourth quarter, a U.S.-based brokerage has raised its target price for the company to more than NT$600 (US$21.05).
In a research note, the American securities house said TSMC, the world's largest contract chipmaker, is expected to benefit from solid global demand for its high-end technology processes and the company's sales for the October-December period could surpass its estimate made in mid-October.
On the back of such a positive lead, the U.S. brokerage has raised its target price on TSMC shares from NT$561 to NT$607, while leaving a "buy" rating on the stock unchanged.
On Friday, TSMC shares closed at NT$503.00, the highest ever, up 1.12 percent, pushing the benchmark weighted index on the Taiwan Stock Exchange or the Taiex to a new high at 14,132.44 points.
TSMC, the most heavily weighted stock on the local market, has served as a driver to the solid gains posted by the Taiex in recent sessions.
Since the beginning of this year, shares in TSMC have soared about 52 percent as investors appear upbeat about the company's efforts to develop the advanced 5 nanometer process and the 3nm process, thereby maintaining its lead over competitors.
As of Friday the Taiex had risen almost 18 percent in the same period.
The brokerage said TSMC's 5nm process has been in great demand in the wake of rising demand for emerging technologies such as 5G applications, high performance computing devices and artificial intelligence.
The 5nm process is TSMC's latest technology to go into mass production since the second quarter of this year. In the third quarter, the process accounted for about 8 percent of total sales.
TSMC has started the development of the 3nm process by building a production site in Tainan and expects the technology to go into commercial production in 2022. In addition, the chipmaker is also eyeing 2nm process development.
The brokerage said to meet global demand for its 5nm technology, TSMC could spend more than US$20 billion in capital expenditure in 2021 to expand its production capacity, much higher than an estimate of about US$17 billion for 2020. The high capex is expected to drive up TSMC's growth over the next two years, the brokerage added.
The securities house also raised its forecasts for TSMC's earnings per share (EPS) by 0.4 percent, 0.9 percent and 0.4 percent, respectively, to NT$20.01, NT$22.32 and NT$25.17 in 2020, 2021 and 2022.
In the first three quarters of this year, TSMC's EPS stood at NT$14.47, compared with NT$8.84 over the same period of last year.