U.S., Taiwan to sign MOU on strategic economic cooperation: MOFA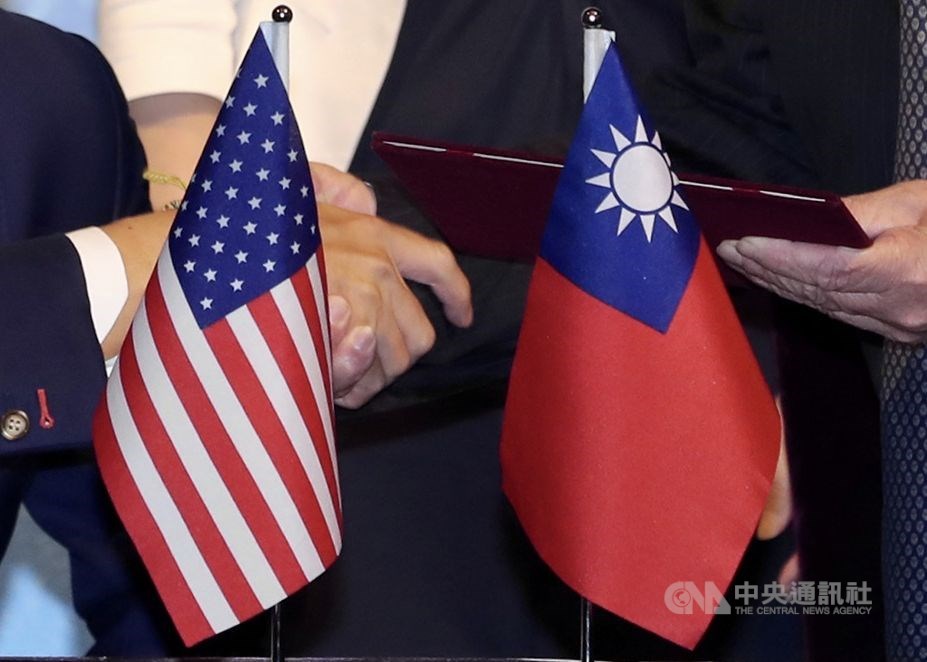 Taipei, Nov. 17 (CNA) Taiwan and the U.S. are expected to sign a memorandum of understanding (MOU) after their first-ever economic dialogue on Friday, in an effort to broaden economic cooperation through the establishment of a new dialogue mechanism, an Ministry of Foreign Affairs official said Tuesday.
"Taiwan and the U.S. are planning to sign an MOU to reaffirm the new dialogue mechanism and allow both sides to pursue more comprehensive strategic economic cooperation in a global setting," Douglas Hsu (徐佑典), head of the ministry's North American Affairs Department, said at a regular press briefing.
The MOU could be signed after Taiwan and the U.S. hold their first Economic Prosperity Partnership Dialogue on Friday evening (Taipei time), according to Hsu.
Hsu did not provide any additional details on the possible MOU, saying only that the two sides intend to make the upcoming dialogue a sustainable one through the establishment of a regular communication platform.
"The establishment of the economic dialogue mechanism will be an important milestone for Taiwan-U.S. economic cooperation," he said.
On Monday, Taiwan's Deputy Minister of Economic Affairs Chen Chern-chyi (陳正祺) left for the U.S. with a small delegation to participate in the dialogue, which, according to Hsu, will be held both physically and virtually.
While Chen is expected to meet U.S. Under Secretary of State Keith Krach, Taiwan's Minister of Economic Affairs Wang Mei-hua (王美花), Minister without Portfolio John Deng (鄧振中) and other related officials will take part in the dialogue by video conference from Taipei, he said.
The dialogue, conceived after Krach's visit to Taiwan in September, will focus on issues related to developing a clean 5G network, global health care, supply chain security, energy development and infrastructure investment, Hsu said.
U.S. Secretary of State Mike Pompeo formally announced the dialogue with Taiwan on Nov. 10.
However, some Taiwanese observers have expressed concern about the sustainability of the dialogue with the Joe Biden Administration set to take office on Jan. 20.
To dispel such doubts, Chen told reporters prior to his departure to the U.S. the dialogue is "government-to-government" and policies discussed will apply regardless of administration.