Taiwan shares end down 1% amid COVID-19 fears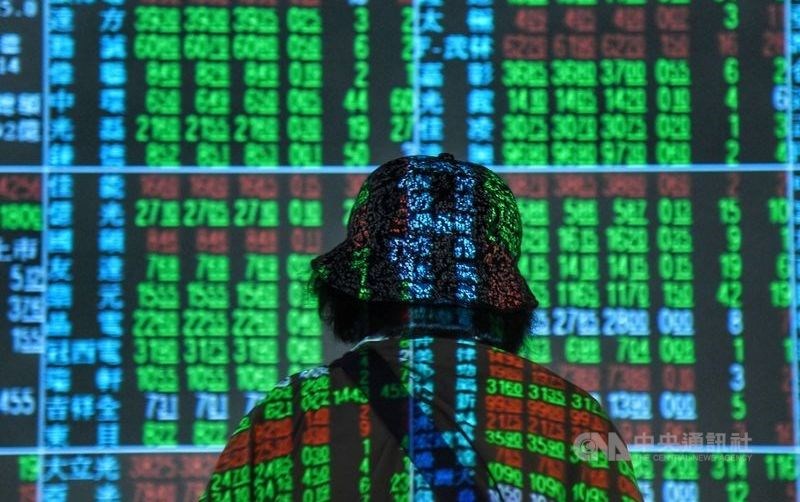 Taipei, June 29 (CNA) Shares in Taiwan moved lower Monday following a plunge in U.S. markets late last week caused by a surge in confirmed COVID-19 cases, dealers said.
Large cap stocks, in particular in the bellwether electronics sector, led the downturn, to push the market's weighted index, the Taiex, below 11,600 points, while buying rotated to biotech stocks, they said.
The Taiex ended down 118.05 points, or 1.01 percent, at 11,542.62, after moving between 11,500.65 and 11,608.80, on turnover of NT$206.42 billion (US$6.99 billion).
The market opened down 0.44 percent and selling escalated as market sentiment was hurt by a 4.3 percent dive in the Dow Jones Industrial Average in its final three sessions last week when Taiwan's markets were closed for the Dragon Boat Festival, dealers said.
As the Taiex moved close to 11,500 points, buying re-emerged, helping the broader market recoup a portion of its earlier losses by the end of the session, dealers added.
"The Taiex is expected to see the nearest technical support around 11,455 points, the 20-day moving average, so when the index dipped to 11,500, some bargain hunting emerged," Concord Securities analyst Kerry Huang said.
"Still, the local market is being affected by volatility on the U.S. markets at a time when several U.S. states reported a spike in confirmed COVID-19 cases, forcing some of them to reconsider economic reopening," Huang said.
"Investors at home and abroad are worried about another shutdown."
Huang said the electronics sector drove the Taiex lower throughout the session.
Selling was focused on liquid tech heavyweights, led by contract chipmaker Taiwan Semiconductor Manufacturing Co. (TSMC), the most heavily weighted stock in the local market, which fell 1.73 percent to close at NT$312.00.
Integrated circuit designer MediaTek Inc. lost 2.59 percent to end at NT$565.00, and Largan Precision Co., a supplier of smartphone camera lenses to Apple Inc. also shed 1.75 percent to close at NT$3,940.00.
It was the first time Largan closed below the US$4,000 mark since May 29.
Bucking the downturn, iPhone assembler Hon Hai Precision Industry Co., second to TSMC in terms of market capitalization, rose 2.04 percent to close at NT$85.20.
"The stock has lagged behind the Taiex for some time. Today, it attracted strong bargain hunting," Huang said.
Amid worries over the economic impact of a surge in COVID-19 cases, Formosa Plastics Corp. fell 0.92 percent to close at NT$86.60, Nan Ya Plastics Corp. lost 1.08 percent to end at NT$64.00, and textile maker Makalot Industrial Co. dropped 1.57 percent to close at NT$156.50.
But the disease boosted the biotech sector, with vaccine developer Adimmune Corp. closing 8.42 percent higher at NT$76.00 and China Chemical & Pharmaceutical Co. finishing 5.26 percent higher at NT$26.00.
In the financial sector, which fell 0.95 percent, Mega Financial Holding Co. fell 1.12 percent to close at NT$30.90, and Fubon Financial Holding Co. lost 0.79 percent to end at NT$43.80.
"The silver lining was that the market remained awash in liquidity as foreign investors continued to move funds into the region, and even though they cut holdings because of the global volatility, they are still keeping large amounts of funds in Taiwan," Huang said.
According to the Taiwan Stock Exchange, foreign institutional investors sold a net NT$13.85 billion in shares on the market Monday.