CORONAVIRUS
/
Taiwan reports five new COVID-19 cases, zero deaths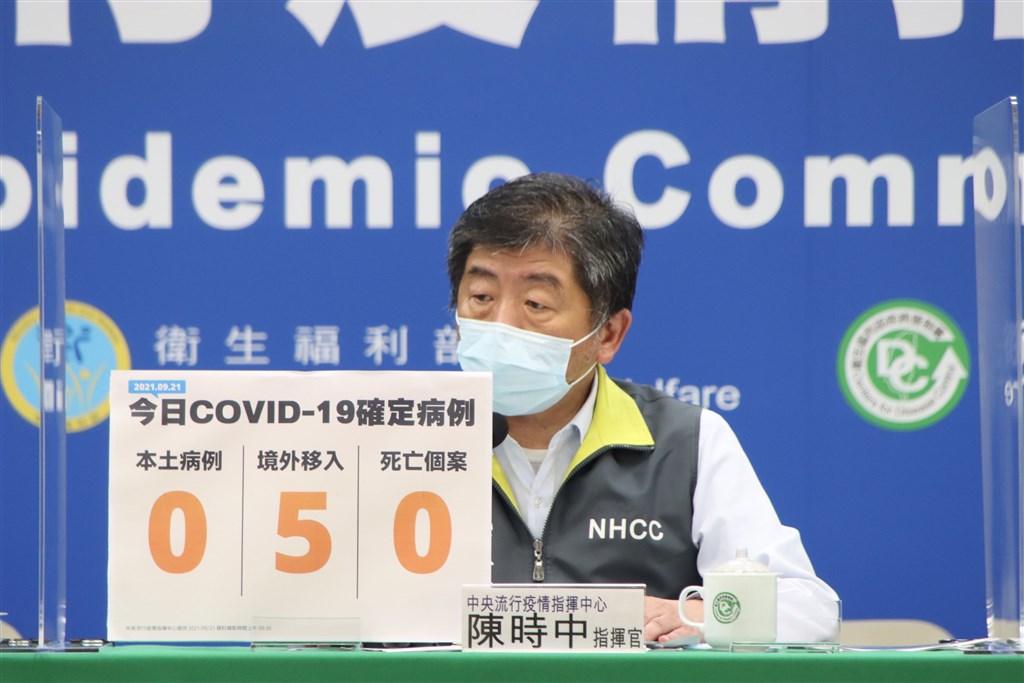 Update: Taiwan records 5 new COVID-19 cases, lowers age for 2nd Moderna jab
Taipei, Sept. 21 (CNA) Taiwan reported five new COVID-19 cases on Tuesday, all contracted overseas, and zero deaths from the disease, according to the Central Epidemic Command Center (CECC).
The five imported cases are two Taiwanese and three foreign nationals who recently traveled to Taiwan from Vietnam, the United States, South Africa, Eswatini and Russia, according to the CECC.
The new cases bring the total in Taiwan to 16,152, of which 14,414 are domestic infections reported since May 15, when the country first recorded more than 100 COVID-19 cases in a single day.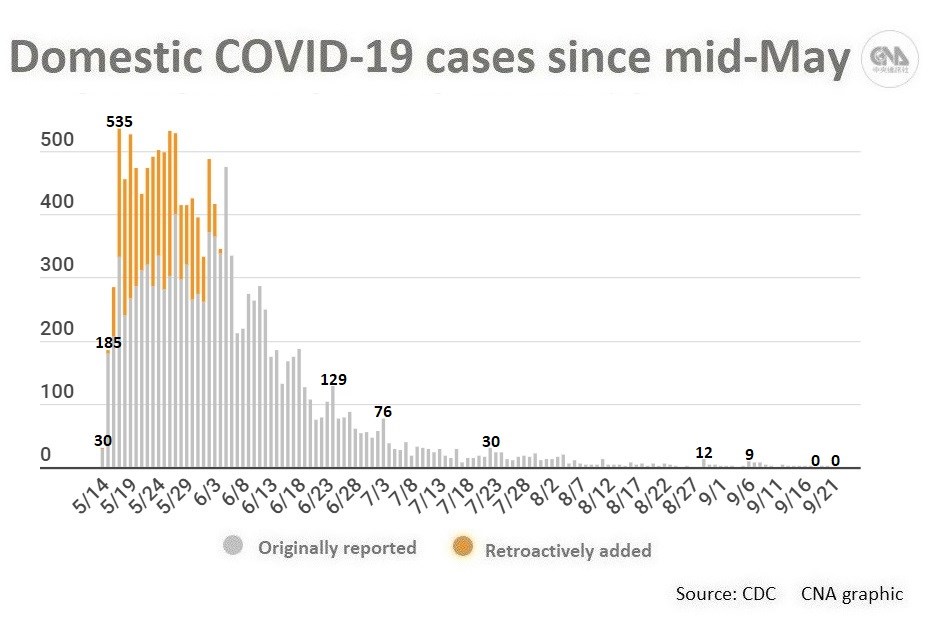 To date, 840 people have died of COVID-19 in Taiwan, with 828 fatalities having occurred since May 15.
Recent cases
Sept. 20: Taiwan reports six new COVID-19 cases; some department stores closed
Sept. 19: One new domestic COVID-19 case recorded in Taipei
Sept. 18: Taiwan reported 6 new COVID-19 cases, all imported
Sept. 17: Taiwan reports two new domestic COVID-19 cases, both in Taipei
Sept. 16: New Taipei COVID-19 Delta cluster grows to 33 cases
View All