New Foxconn plant reported to make sapphire displays for iPhones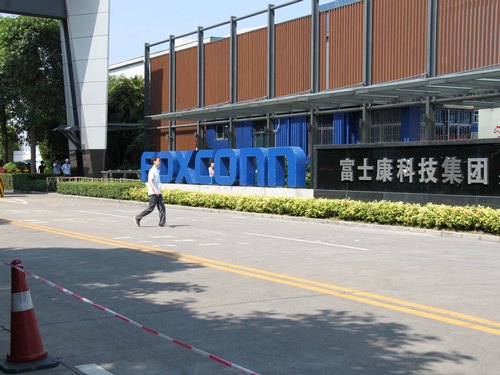 Taipei, Nov. 25 (CNA) Taiwan's Foxconn Technology Group, a major supplier of Apple Inc.'s iPhones and iPads, has decided to build a new factory in China to produce sapphire displays for next-generation iPhones, according to a Chinese media report.
The China Economic Weekly reported Tuesday that Foxconn has signed an agreement with the Zhengzhou city government in Henan Province, central China, to set up a display factory on a 133-hectare plot of land next to an iPhone 6 assembly plant.
The new factory is expected to manufacture sapphire displays for the next generation of the Apple devices, the report said.
Market observers revealed that Apple has not given up on a plan to use sapphire displays in its next-generation smartphones, although the company continues to cautiously evaluate the adoption of the scratch-resistant screens to ensure that there are sufficient supplies.
In late October, Apple and its bankrupt U.S. supplier of sapphire materials, GT Advanced Technologies Inc., reached a settlement agreement under which GT will wind down its sapphire materials production in the company's locations in Mesa City, Arizona and Salem City, Massachusetts.
Currently, Apple uses sapphire materials in the home buttons and camera lenses on the iPhone 6 and iPhone 6 Plus smartphones, as well as the iPad Air 2 tablet computer.
(By Jalen Chung and Jeffrey Wu)ENDITEM/J