Tsai to depart for tour of Guatemala, Belize on March 29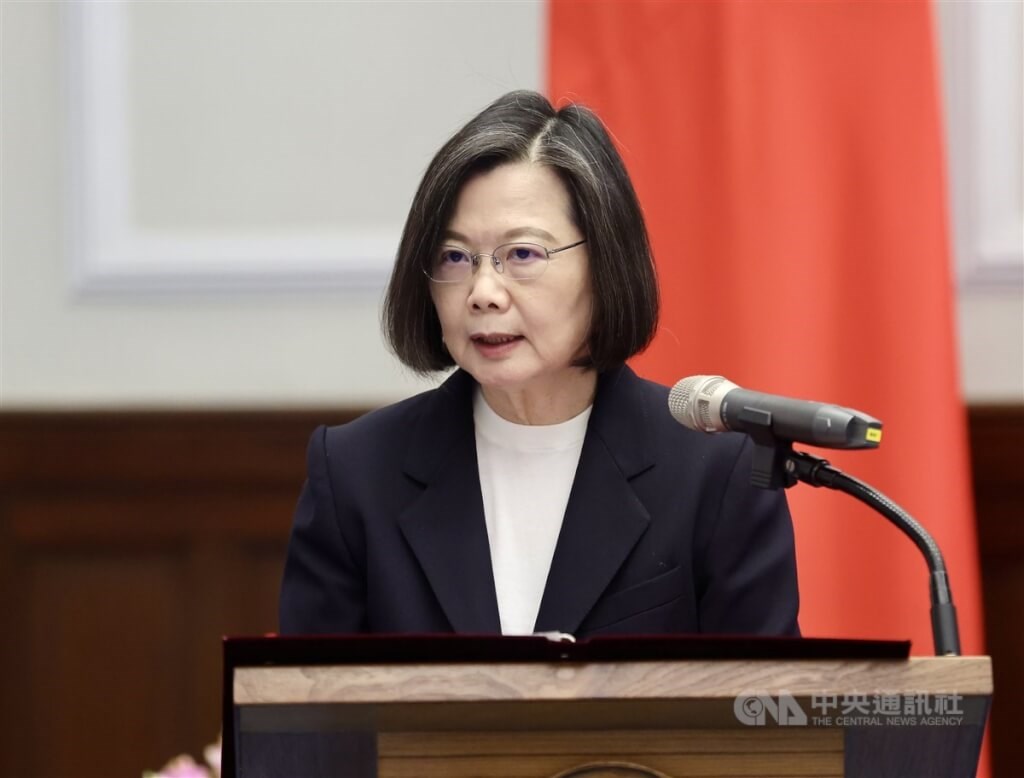 Taipei, March 21 (CNA) President Tsai Ing-wen (蔡英文) will embark on a 10-day trip to diplomatic allies Guatemala and Belize on March 29 for talks with government officials and members of the overseas Taiwanese community, the Presidential Office announced Tuesday.
En route to Central America, Tsai's delegation will make a stopover in New York City, Presidential Office spokeswoman Lin Yu-chan (林聿禪) told a news conference.
Tsai will then head to Guatemala on April 1 for talks with Guatemalan President Alejandro Giammattei and meet with Taiwanese expatriates there, the Ministry of Foreign Affairs (MOFA) said.
On April 3, Tsai is scheduled to travel to Belize to meet with Belizean Prime Minister Johnny Briceño, give a speech at the Belizean Parliament, attend a state banquet hosted by Belizean Governor-General Froyla Tzalam, and tour an exhibition on women's empowerment.
The president's delegation will then fly from Belize to Los Angeles on a transit stop on April 4, before returning to Taiwan on the night of April 7, MOFA said.
At the news conference, Vice Foreign Minister Alexander Yui (余大㵢) declined to confirm reports from the Financial Times, which suggested Tsai would receive an award from the Washington-based Hudson Institute during her New York stopover before meeting with U.S. House Speaker Kevin McCarthy and delivering a speech at the Ronald Reagan Presidential Library while in California.
Tsai last made a tour of countries that maintain diplomatic relations with Taiwan in July 2019, when she visited Haiti, St. Kitts and Nevis, St. Vincent and the Grenadines, and St. Lucia in the Caribbean.
Update
March 26: Taiwan, Honduras end diplomatic ties
March 26: 'No more dollar diplomacy,' says Tsai as Honduras cuts ties
March 26: Taiwan FM suspects timing of Honduran ties cut linked to president's US trip
March 25: Hondurans gather in Taipei to highlight long 'friendship' with Taiwan