President Tsai to announce decision on extending military service Tuesday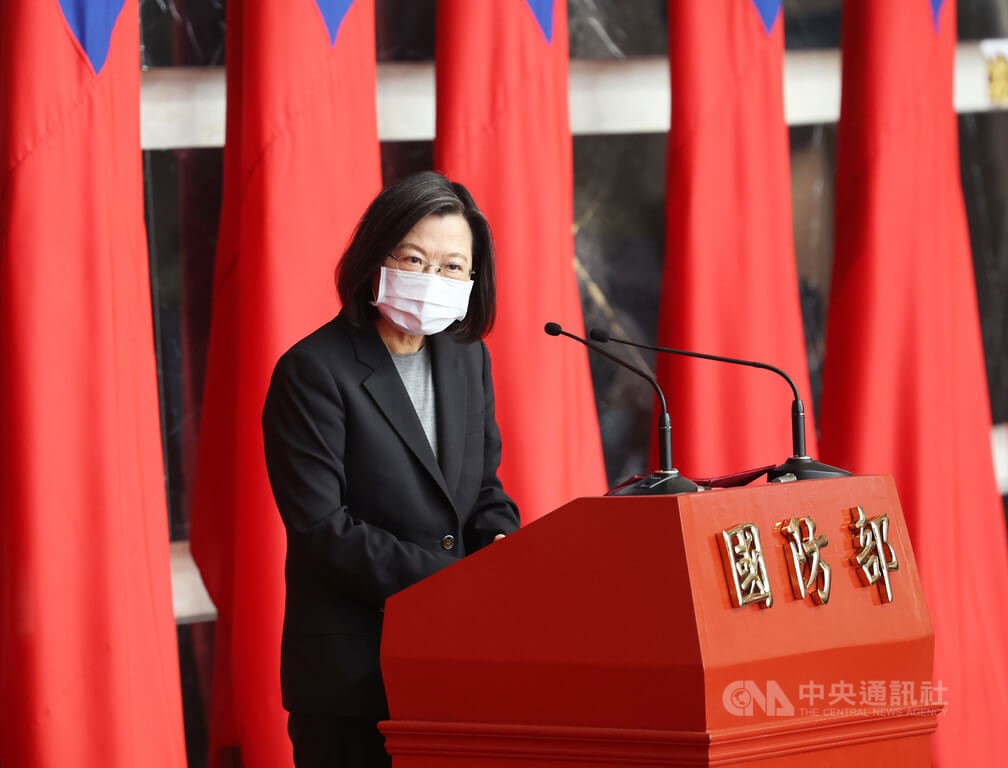 Taipei, Dec. 26 (CNA) President Tsai Ing-wen (蔡英文) is set to announce the government's decision on the extension of the current four-month-long mandatory military service at a press event on Tuesday afternoon, amid the rising threat from China, her spokesman said Monday.
The press event will be held at 3:30 p.m. in the Presidential Office, hours after a high-level national security meeting is scheduled to be held at 10 a.m. to discuss the matter, Presidential Office spokesman Xavier Chang (張淳涵) said.
Following this meeting, Tsai will meet with the ruling Democratic Progressive Party (DPP) legislative caucus to discuss the matter at the Taipei Guest House, before holding the press briefing to announce the decision, Chang added.
According to Chang, the issue has been discussed and debated by the Ministry of National Defense and National Security Council for around two years as part of the government's ongoing review of the nation's "all-out defense" system.
It is widely believed that the president will announce during the press conference that the mandatory military service for males will be extended from four months to one year because an extension of up to one year requires no related law revisions, thus making it easier for the government to implement the change.
The longer service period will become effective a year after the government has released a public notice, meaning that if the public notice is issued in January 2023, the change will take effect at the start of 2024.
All Taiwanese men over 18 initially had to serve two to three years in the military as part of a conscription system adopted by the Republic of China government after it relocated to Taiwan in 1949 following the Chinese Civil War.
After 1996, conscription was gradually reduced, reaching one year in 2008.
During the previous Kuomintang administration under President Ma Ying-jeou (馬英九), which governed from 2008-2016, the government turned the nation's military into a mainly volunteer force, with conscripts serving in support roles, for which they were only required to undergo four months of military training, starting in 2013.
During the four months, conscripts do five weeks of boot camp followed by 11 weeks of specialized training with field units.
A public debate on whether to lengthen the service period began earlier this year in the wake of the Russian invasion of Ukraine in February.
Ukraine's wholesale mobilization to fend off Russian forces has seen a formerly reluctant public in Taiwan warm up to the idea of bringing back longer training for military conscripts.
Related News
Dec. 20: Taiwan military to lengthen boot camp training for voluntary soldiers