ELECTIONS 2022
/
DPP lawmaker urges support of referendum to drop voting age to 18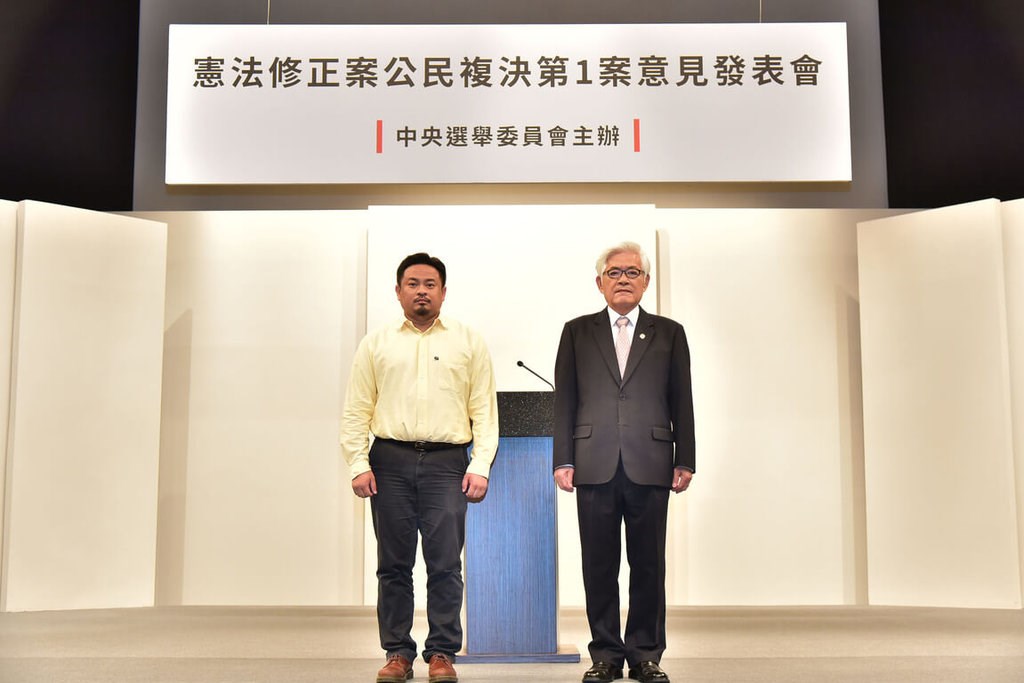 Taipei, Nov. 13 (CNA) Legislator Hung Sun-han (洪申翰) of the ruling Democratic Progressive Party said in a televised forum Saturday that lowering the voting age in Taiwan to 18 is a matter of equity and keeping up with the times, and he urged the electorate to support that proposal, which will be on the ballot in a national referendum later this month.
The referendum on whether to ratify a Constitutional amendment to drop the voting age from 20 to 18 will be held alongside Taiwan's local government elections on Nov. 26.
While all of Taiwan's major political parties support the proposal, there is still a chance that it could fail, as it requires majority support of the electorate -- not 50 percent of the ballots cast -- which means around 9.65 million votes in its favor.
In a televised forum held Saturday by Taiwan's election authorities, Hung said young people have made major contributions to Taiwan in areas such as science, technology, and sports and have been involved in every stage of the country's transition to democracy.
Within three years, Taiwan is likely to become a super-aged society, with 20 percent of its population in the 65 and over age bracket, Hung said during his presentation, which was the only one in the forum.
Even as this development is expected to put a greater social burden on the younger generation, they will have little influence at the polls, unless the voting age is lowered, he said.
"We need to allow young people to participate in policymaking, and we must ensure that our society doesn't fall into a crisis of generational inequality," Hung said.
Source: CTS (in Mandarin, with no subtitles)
Hung also noted that Taiwan is one of only 10 democratic countries in the world that still maintain a minimum voting age of over 18, and the only one in which the age is 20.
He said passage of the referendum would not only put Taiwan on track with current international trends but would also help draw a sharp contrast with China, which recently amended its Constitution to allow its leader Xi Jinping (習近平) to serve for life.
The proposed Constitutional amendment in Taiwan would be a step forward for democracy and would sharpen the distinction between Taiwan and "Communist China" in the eyes of the international community, Hung said.
No opposing views on the referendum were presented during Saturday's televised forum, apparently because there had been no organized campaign against the proposal.
Related News
Nov. 12: Thousands turn out for KMT campaign rally in New Taipei
Nov. 12: DPP heavyweights campaign for Taipei, New Taipei mayoral candidates
Nov. 3: CEC relaunches Chiayi mayoral election, reschedules election day
Oct. 10: Legislative speaker touts support for referendum on lowering voting age
Sept. 24: President campaigns for referendum passage, local election candidates
CNA's special three-part election series 
Part 1: Taiwan's local elections may come down to battles in three northern cities
Part 2: Upstart party hoping to make impact in elections with eye on 2024
Part 3: Local election results could shape expectations of 2024 presidential poll
View All